VPN connections are generally used to use the Internet as a communication medium for connecting two or more PCs. The Windows clients are then within a network via a VPN connection and can exchange data via them.
The application possibilities of a VPN are very extensive. These can be privately used VPN connections for online games or computer games, but entire location networks from several company locations can also form a company VPN network.
There are different ways and programs to set up and use a VPN. The easiest way is to use the Windows 10 VPN function , you can of course also use professional VPN software such as Surfshark for Windows . These VPN special programs offer the user far more options than the Windows own VPN function
Nevertheless, in this VPN tutorial we would like to show you how to set up a VPN connection under Windows 10 . To do this, you must first use a key combination

Open the Windows 10 Settings app and in the area
Network and Internet (WLAN, airplane mode, VPN, …)
switch. Then the option is in the left column
VPN
to select. The following display is then visible.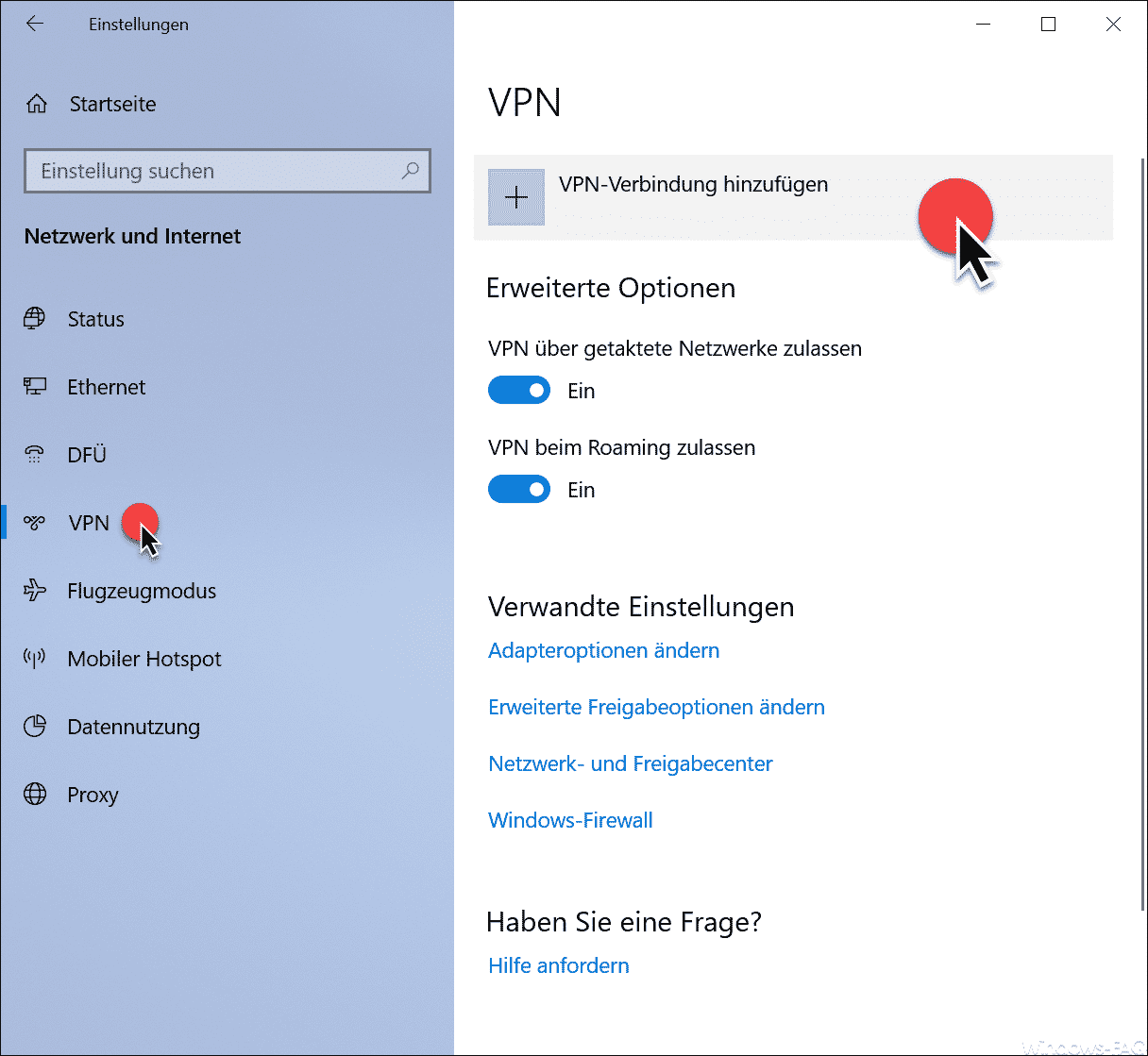 As you can see, you can now use
Add VPN connection
create a VPN connection. The display then changes as follows.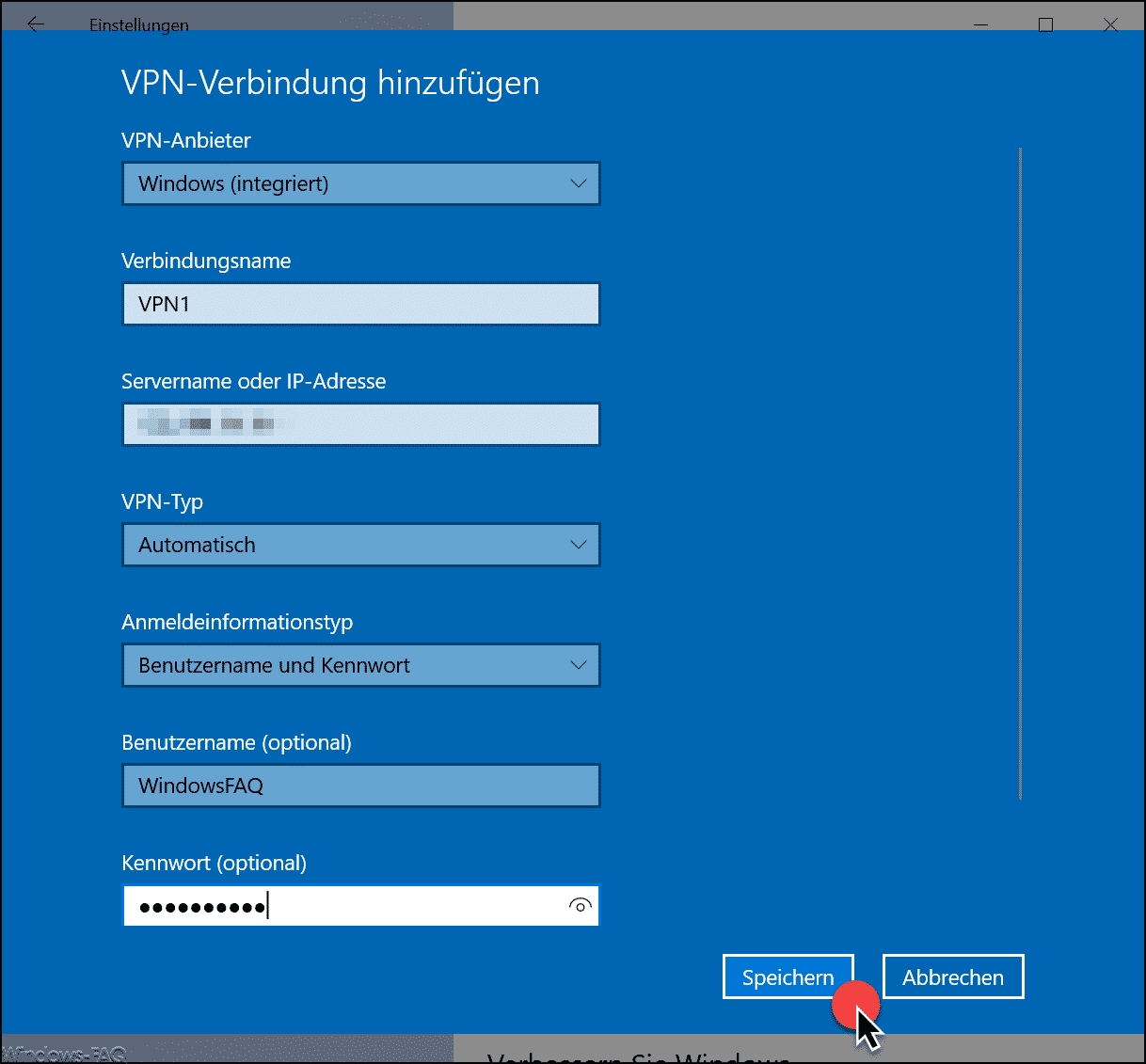 The VPN connection data must now be entered here . It starts with the
VPN provider (Windows integrated)
and then you have to enter an arbitrary VPN connection name. Then the
Server name or IP address
the VPN remote site . As a VPN type, you will see the following options to choose from.
Automatically
Point-to-point tunneling protocol (PPTP)
L2TP / IPsec with certificate
L2TP / IPsec with pre-installed key
Secure Socket Tunneling Protocol (SSTP)
IKEv2
With the VPN credential type, you can choose between the following options.
Username and password
Smart card
One-time password
certificate
If necessary, a user name and password must then be specified for establishing the VPN connection. After you have correctly entered this VPN connection data, it will be saved as a VPN connection after clicking on " Save ".

The individual VPN connections are now listed here . You can of course create multiple VPN connections. You can also change these VPN settings at any time via " Advanced Options ".