It is reasonable to think that the user of the iPhone SE is the most satisfied of the many customers who have Apple products in the world. The brand has launched the new version of this phone, with improved performance, cameras and battery features. With only those tweaks, it is logical to think that this Cupertino phone will continue to have a pull, since it is the most affordable of Apple, a factor with which Apple has become very strong in the mid-range.
But the iPhone SE goes beyond the mid-range. Indeed, we are not talking about an iPhone 13 , because it is not the same, but for the price and characteristics of the new terminal, one can be very satisfied with this purchase. In the presentation, however, Apple's vice president of Worldwide Product Marketing, Kaiann Drance , did compare aspects of the iPhone 13 with those of the new iPhone SE.
"iPhone SE has been an incredibly popular choice with our current and new iPhone customers, thanks to its iconic design, exceptional performance and affordable price. This year we've built the most powerful and durable iPhone SE yet, with longer battery life thanks to the A15 Bionic, the same chip in our iPhone 13 lineup that also unlocks advanced camera features like Smart HDR 4, Photo Styles and Deep Fusion", explained the directive, summarizing everything that this new launch of the apple brand brought to the user.
The new iPhone SE continues to bet on its 4.7-inch design
We talked about user satisfaction at the beginning of these lines. Well, there are customers who like the size of the iPhone SE a lot, the one that was a standard at the time and that today practically the entire premium range denies. For all that group of clients, very numerous, Apple continues with its design of the famous 4.7 inches with this new phone.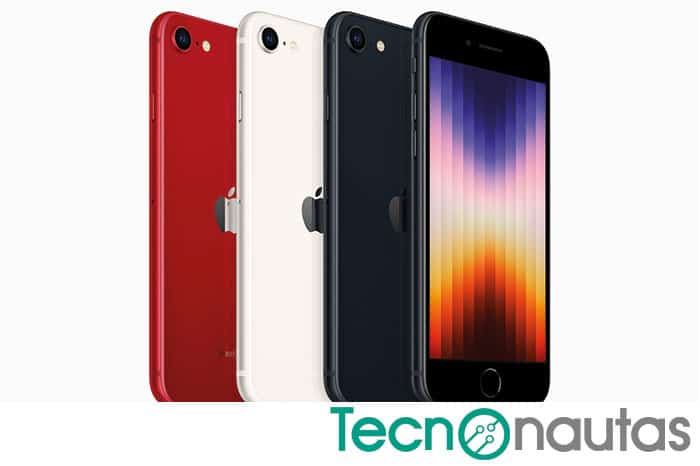 In addition to the size, the case is made of aluminum and aerospace-grade glass, which Apple says is the strongest glass in a smartphone on the front and back, the same as on the back of the iPhone 13 Pro and iPhone 13. iPhone SE is designed to protect against splashes and is IP67 certified for water and dust resistance.
Keeping with tradition, the familiar Touch ID home button is retained, an easy, private, and secure alternative to signing in to apps, authorizing App Store purchases, making Apple Pay transactions, and more.
A15 Bionic: the iPhone 13 chip
What is new is the introduction of the reference chip at this time for Apple. iPhone SE comes with the same processor as iPhone 13. The blazing-fast A15 Bionic comes to iPhone SE and enhances almost every experience, from launching apps to managing demanding tasks with ease. The A15 Bionic incorporates a powerful 6-core CPU, with two high-performance cores and four high-efficiency cores, making iPhone SE up to 1.8 times faster than iPhone 8, and even faster compared to iPhone 8. previous models . The 16-core Neural Engine is capable of performing 15.8 trillion operations per second, enabling faster machine learning calculations for third-party apps, as well as unlocking iPhone SE features like Live Text in the Camera app with iOS 15 and dictation on the device.
This novelty means that the iPhone SE is also very well prepared to support demanding content in the area of ​​photography, games and augmented reality experiences.
Also, from the processor, Apple has achieved better results in battery performance. The A15 Bionic works in conjunction with next-generation battery chemistry and tight integration with iOS 15 to enable better battery life on iPhone SE. Even with its compact form factor and new technologies like 5G, iPhone SE has longer battery life than the previous generation and older 4.7-inch iPhone models. On the other hand, it must be said that the iPhone SE is compatible with chargers for wireless charging, and it also supports fast charging.
The renewed photography powered by the A 15 Bionic
From the battery we jump to the camera, another aspect improved with the arrival of the famous Apple. iPhone SE features an all-new camera system powered by the A15 Bionic, with a 12-megapixel ƒ/1.8 Wide camera that offers incredible computational photography benefits, including Smart HDR 4, Photo Styles, Deep Fusion and Portrait mode.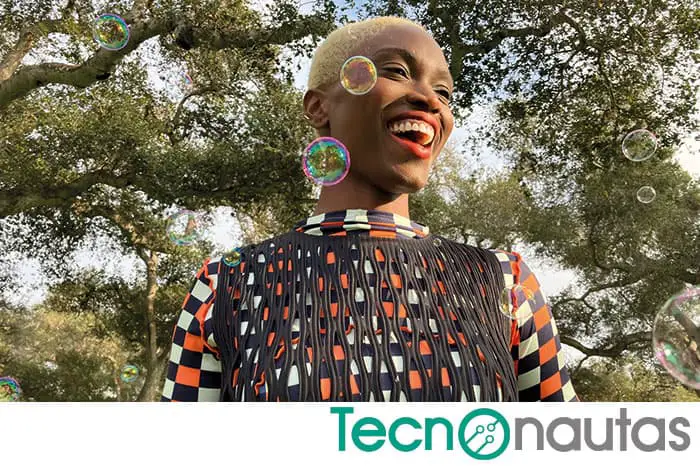 We can already see these types of improvements with the iPhone 13 Pro and iPhone 13. In these brand flagships, Smart HDR 4 uses intelligent segmentation to apply different color, contrast, and noise adjustments to the subject and the background. This ensures that faces are correctly exposed in difficult lighting conditions, and represents people in the same photo individually, with different settings optimized for each person's lighting and skin tone.
Photo Styles allow users to bring their personal photographic preferences to each image, while still taking advantage of Apple's multi-frame image processing. Preset and custom preferences work across all scenes and subjects and, unlike a simple filter, intelligently apply the right settings to different parts of the photo to ensure important elements like skin tones are preserved.
On the other hand, Deep Fusion uses advanced machine learning to perform pixel-by-pixel processing, optimizing texture, detail, and noise in every part of the photo. The A15 Bionic's image signal processor delivers significantly improved video with less noise, especially in low light, with better white balance and more realistic skin tone.
Of course: 5G
It is an obligation for Apple or any of the brands that reign in the market that all phones that are launched arrive with 5G. It is a must and as such, 5G is also very present in the iPhone SE. With this low-cost terminal from Apple and this connectivity technology, uploads and downloads are faster, there is less latency and better experiences in more places, such as seeing the family with FaceTime calls in higher quality HD, even with cellular data and not with Wi-Fi.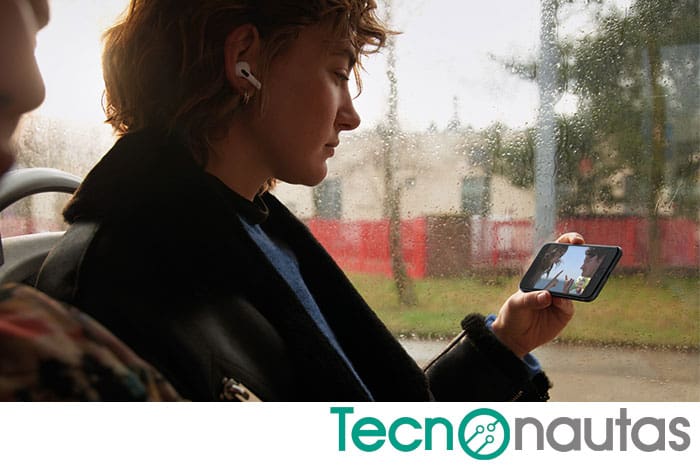 Coupled with that, with iOS 15, SharePlay on 5G unlocks powerful sharing experiences, like watching HDR movies or TV shows in sync with friends while on a FaceTime call. And Smart Data mode will intelligently conserve battery life by automatically switching iPhone to LTE when 5G speeds are not needed. 5G support around the world is growing, with more than 200 operators in more than 70 markets and regions supporting it by the end of the year.
iOS 15
iOS 15 is the last great tool that the iPhone SE uses. In this update of Apple's operating system many things can be said, but almost all of them are aimed at improving connectivity between people. From there we can highlight the improvement in FaceTime calls (more natural with spatial audio and a new Portrait mode), SharePlay, which offers a way to share experiences with friends and family while on a FaceTime call; Maps, Wallet, Live Text and many other specific features that are coming deserve to be talked about in detail. This post is dedicated to it.