The Windows 10 calculator has also received a new function in Windows 10 version 1909 . Finally, the Windows 10 users were heard and Microsoft has the function in its Github project "Microsoft Calculator"
Always in the foreground
integrated into the Windows computer. This function, in order to keep the Windows calculator always in the foreground , is a very pleasant function, especially when several data or values have to be calculated and the calculator does not disappear in the background every time you change programs or tasks.
In Windows 10 version 1909, the Windows calculator now looks like this.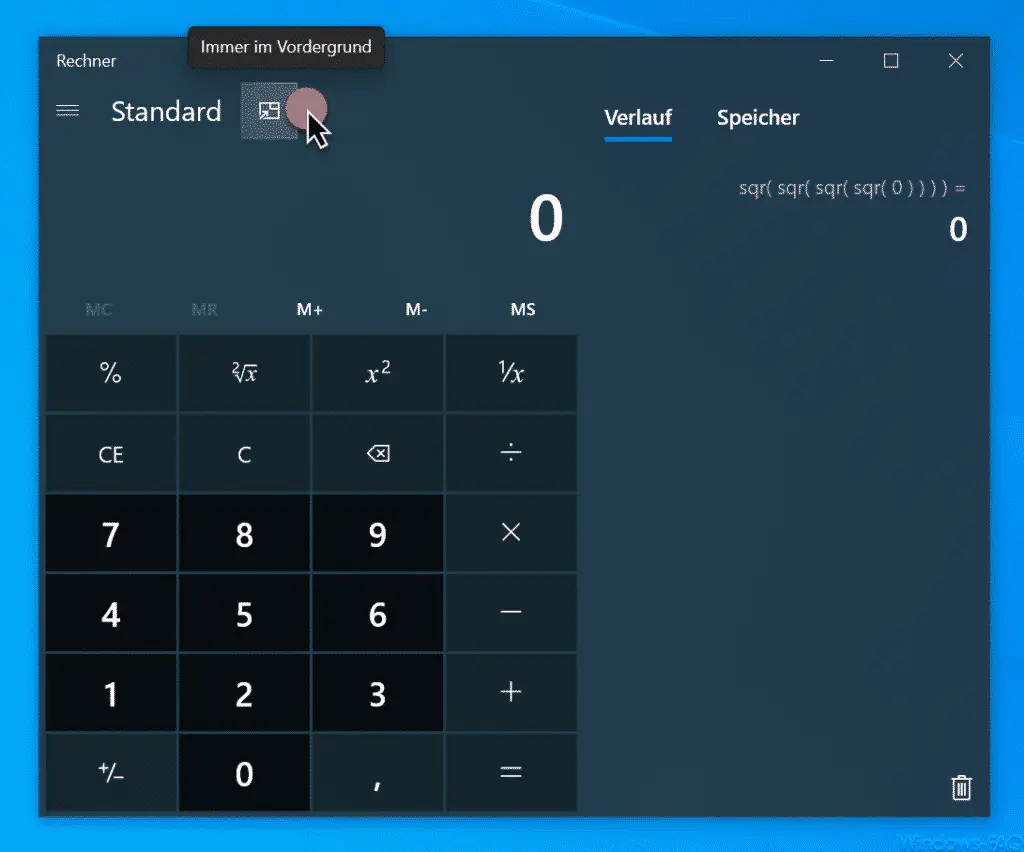 You will see a new symbol next to the name " Standard ". This symbol in the calculator activates the " Always on top " mode. However, you must note that this symbol is only available in the " Standard " function . If you are in the " Scientific ", " Programmer " or " Date Calculation" computer , this foreground symbol is not displayed.
After you have activated the " Always in the foreground " function , the display of the Windows calculator changes as follows.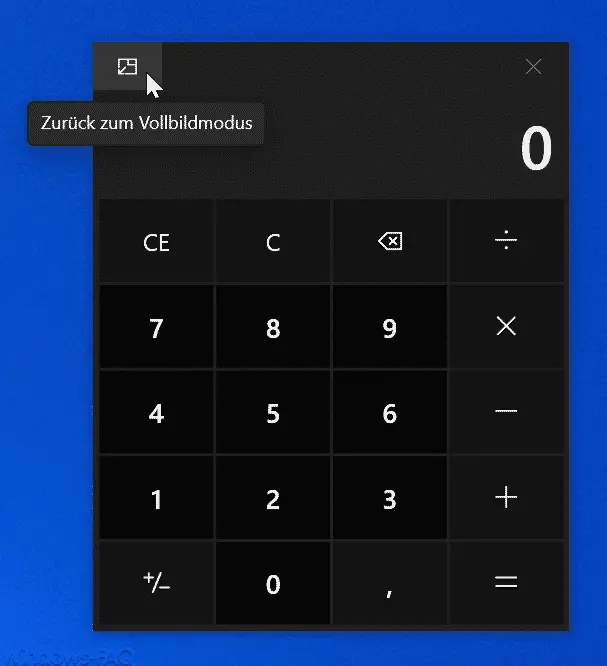 The standard basic arithmetic operations are available here. Of course, you can also adjust the size of the calculator according to your own ideas. With the button " Back to full screen mode " you deactivate the foreground view of the calculator again and the display returns to the standard.
For many users, this permanent foreground view of the Windows calculator will be a very helpful function. We are very confident that due to the Github project, many other useful functions will flow into the Windows computer.
Incidentally, we have already reported on the Windows calculator several times in the past. If you would like to find out how you can quickly start the calculator using a keyboard shortcut, we recommend the entry " Start Windows calculator quickly using a keyboard or keyboard shortcut ". However, you will also find help with starting problems with the calculator and a complete overview of all calculator functions .