More and more users complain about extremely long start times from Adobe's Acrobat Reader DC . For no apparent reason, Acrobat Reader DC sometimes takes over 1 minute to start the program or open a PDF file.
This strange and slow behavior of the Acrobat Reader seems to occur on different hardware as well as with different Windows versions. However, no specific reader version can be identified for the slow start behavior.
However, there is a solution to speed up the Acrobat Reader DC so that it opens and displays PDF files within a few seconds. To do this, you first have to start Acrobat Reader DC and then the key combination

Press Ctrl and "K" at the same time . This will bring up the Adobe Acrobat DC settings, as you can see in the image below.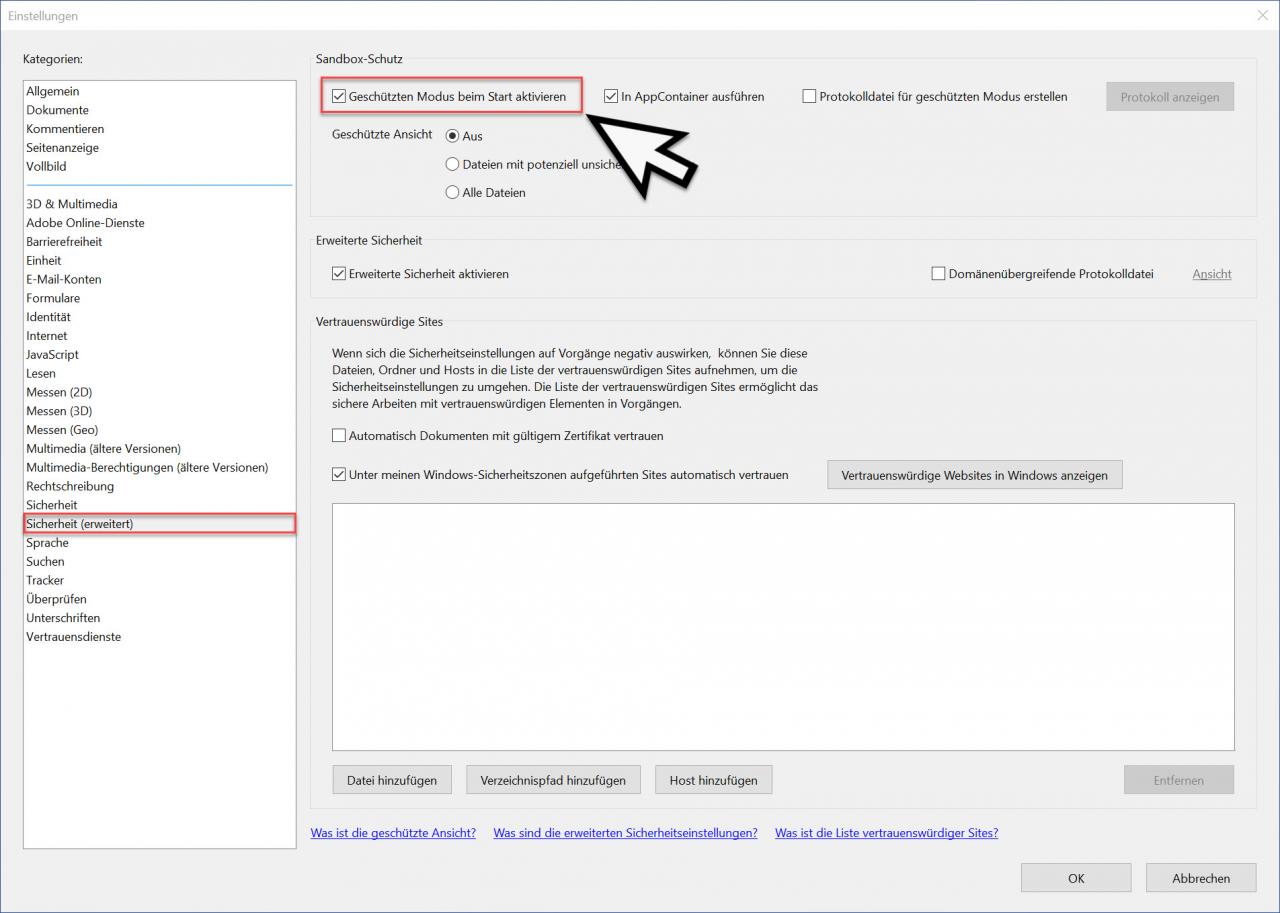 Now you have the option in the left column
Security (extended)
call. Then you will find the so-called sandbox protection right at the top of the options . This sandbox protection is actually a protective function against infected PDF files and should increase the security of the Adobe Reader. Apparently there are still massive problems with the function and as long as Adobe has not got these problems under control, you should use the function
Activate protected mode at startup
deactivate first. After you have unchecked the option, the following confirmation prompt appears.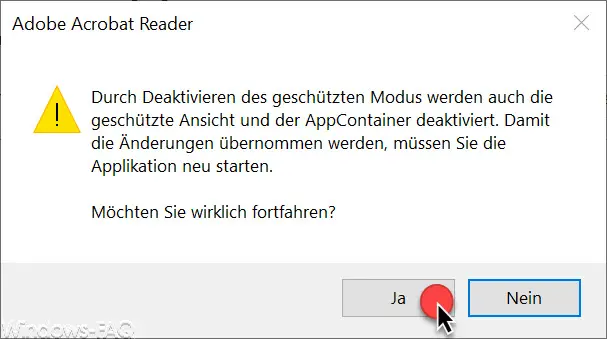 The exact message is:
Deactivating the desired mode also deactivates the protected view and the AppContainer. In order for the changes to take effect, you must restart the application. Are you sure you want to continue?
Only after you have answered this question with " Yes " are the start problems of the Acrobat Reader eliminated and it starts again at normal speed.
However, you should update your reader at regular intervals , install updates and check whether this option can be reactivated without the Adobe Acrobat Reader loading time increasing again.
Finally you will find a few more articles about Adobe products below .
– Adobe Acrobat Reader closes again immediately after opening
– Activate for Adobe Flash – Flash does not work in the Edge Browser
– Adobe Acrobat Reader deinstallation via MSIEXEC call