If you just get the message " A newer version of OneDrive is installed … ", you have come to the right place. We will show you below how you can fix this OneDrive problem. Below we show you the original error message of an English system, but there is a typing error in the German version, because the OneDrive error message reads " A newer version of OneDrive is installed. ". In the English version, the message reads " A newer version of OneDrive is installed ".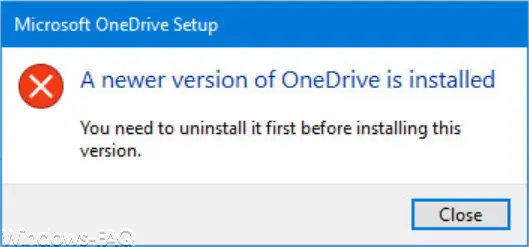 Usually this OneDrive error message appears if you try to reinstall OneDrive and there is still a pre-installed OneDrive version on your PC. Microsoft installs the OneDrive as an app with every Windows 10 installation. For this reason, the reinstallation process of OneDrive will fail.
Before you can install OneDrive , you must first uninstall the "old" OneDrive version . This works as follows:
Uninstall OneDrive
The easiest way is to call up the "Windows Settings" using the key combination Windows key + "I" and switch to the area " Apps (uninstall, default values, optional functions) ". There you look in the list of installed apps
Microsoft OneDrive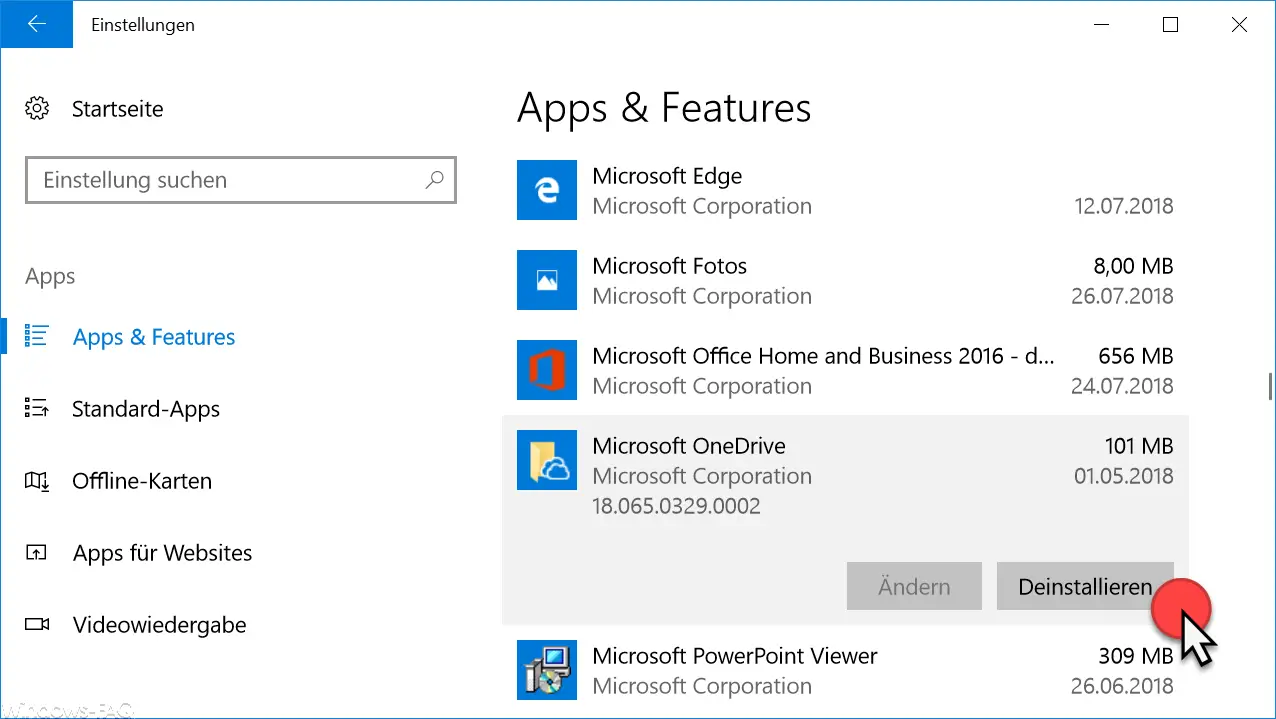 Here you will find the function
Uninstall OneDrive
which completely removes the entire OneDrive app from the Windows 10 system. There are also other ways to uninstall OneDrive. We covered the most diverse options in detail in our article " Uninstalling OneDrive completely – Windows 10 ".
After OneDrive has been removed, you can download it from the link below .
Now reinstalling the current OneDrive version for Windows 10 should no longer be a problem.
Here are 2 more articles on " OneDrive ".
– Switch off Edge and Onedrive advertising windows and notifications in Windows 10
– Remove OneDrive from Windows 10 Explorer