There is no better photographic publicity than the one that can be given by such world-renowned media as National Geographic . A report from this publication, the greatest exponent of reports on nature and science, has used an Oppo Fid X5 Pro mobile to take pictures in Iceland , a country with great charm and full of postcard corners.
After browsing the content of the work carried out by National Geographic, there are two things that are crystal clear to us: that you have to travel however and whenever to that Nordic jewel called Iceland; and on the other hand that this Oppo model is capable of the best in the field of photography.
National Geographic – Iceland – Oppo: a very fine job
Without a doubt, Oppo's strategy is very successful when it comes to linking to a campaign with National Geographic. However, it is not the first time that this union occurs, but the third. In all of them, both brands try to show the treasures of life that are beyond what is known. In the past, an expedition made a trip to the Mojave desert with the "Out of this World colors" program, and to some of the coldest areas of our planet with "Discover Antarctica".
This time around, the "The Power of Living It All" campaign , directed by National Geographic award-winning photographer Kiliii Yuyan , puts the spotlight on Iceland's exceptional views, mountains and hidden waterfalls, all filmed and photographed using the company's latest flagship, Oppo Find X5 Pro.
Oppo Find X5 Pro's 4K ultra night video and ultra HDR photography capabilities are powered by Oppo-developed MariSilicon X Imaging NPU, a dedicated chip that reshapes the meaning of photography by delivering stunning 4K images without compromising image background. , and that redefines the concept of night videography as we have known it until now.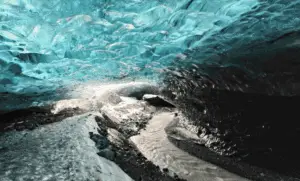 "Our goal at Oppo is to empower users to have incredible experiences through technology, and with the Oppo Find X5 Pro they will be able to capture the full spectrum of life's colors. What better way to do it than in one of the most beautiful parts of the planet, immortalizing its landscapes with incredible photographs. Our previous campaigns with National Geographic brought to light some hidden beauties of our planet, and we are very excited that people can see what we have achieved this time using the powerful camera module of our OPPO Find X5 Pro that is capable of capture 1 billion stunning colors," said Bingo Liu , President of OPPO Western Europe.
The challenge of smartphone cameras and low light
"One of the challenges that smartphones face is being able to take photos in low light and avoid losing those small details, as well as extreme light and dark conditions, which take each photograph to a higher level," adds Kiliii Yuyan. , award-winning photographer for National Geographic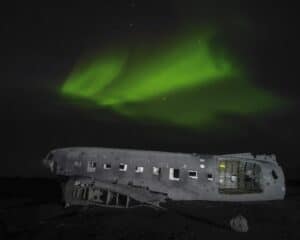 Kiliii Yuyan's renowned works have previously illuminated the stories of the Arctic and the stories of human communities in connection with the land. Chinese-American, of Nanai (Native Siberian) descent, Kiliii has traveled the polar regions searching for the links between indigenous cultures and nature, and has experienced the world's greatest adventures and dangers, such as escaping from collapsing icebergs, being chased by whales in Greenland or find some of their relatives in the most remote places in the world.
The bell
Launched on March 15, the 'The Power to Live It All' campaign showcases Kiliii's journey through Iceland, exploring places like the iconic Jökulsárlón glacier lagoon , the striking black sand beach of Fauskasandur , and the natural beauty of Kvernufoss ; offering us its impressive views through the Oppo Find X5 Pro.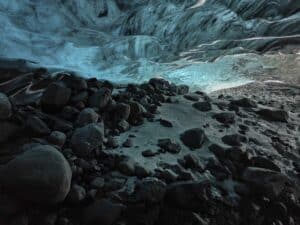 Also, following its joint campaign with National Geographic, Oppo is offering six people the chance to take a once-in-a-lifetime trip and experience the wonders of Iceland for themselves. People who want to participate will be able to upload the most beautiful moments of their lives to Instagram, without limit of posts, by tagging their entries with #GetawayWithOPPO and #OPPOFindX5Pro. The publications will be evaluated by a group of independent experts who will follow the following criteria: originality, quality and photographic talent.
Oppo Find X5 Pro: The power to live it all
Oppo's latest flagship Find X5 Pro raises the bar for smartphones in photo quality and premium design. The new phone is packed with top-of-the-line, industry-leading features, empowering users to express their individuality and creativity with their own style.
Oppo Find X5 Pro features a futuristic design that achieves a sophisticated and modern feel and delivers a world-first, top-level imaging experience through OPPO's self-developed dedicated Neural Image Processing Unit, MariSilicon X, that overcomes the biggest challenge that smartphones had until now in terms of video capture, night recording. Likewise, the Oppo Find X5 Pro is complemented by an incomparable IMX766 dual camera module, unmatched performance, ultra-fast 5G connectivity, and the incredible SUPERVOOCTM fast charging technology.
—
*Obviously, all the images shown in this article belong to the report produced by National Geographic in Iceland, using additional software and hardware.