We are in a time of year for gifts. If you are thinking of asking the Three Wise Men for a smartphone, the Huawei nova 9 could be a very good option. Among all the new flagship smartphones of the year, of which there are quite a few, this Huawei phone looks very good and offers a good experience.
The other good news is that the Three Wise Men won't have to spend a lot of money because in addition to the arguments that we offer below, one of the big claims is the price of this terminal. For a competitive price , you will have a smartphone with enough power to do what you want.
5 reasons that seduce the Huawei nova 9
We share five reasons why you should put the Huawei nova 9 at number one on your gift list this Christmas .
The nova 9 has an amazing 120Hz original color curved screen
Whether you are someone who prefers outdoor life and sharing the moments of your life with others, or if you like to spend time at home watching the most popular series, the screen of the Huawei nova 9 will not disappoint you.
With a 6.57-inch diagonal, the 120Hz Original Color Curved Display is capable of rendering 1.07 billion colors so everything you see on screen is true to its original colors. Running at up to 120Hz, like many flagship devices, the nova 9's refresh rate makes the simple task of browsing web pages or scrolling between apps a fantastic experience with silky-smooth animations and transitions.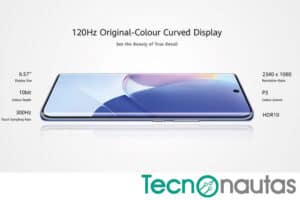 Ultra Vision AI quad camera for photo and video
Do you want to be the next social media star? You need a good camera that is versatile and always with you. The nova 9 fits the bill perfectly. This Huawei smartphone is equipped with an AI Ultra Vision quad camera system that includes a 50 MP Ultra Vision main camera. The rear camera system supports 4K video recording, ultra-wide video recording, and more.
High resolution aside, this rear camera system supports some of Huawei's best photography technology to date, such as the RYYB color filter set and XD fusion engine. The innovative RYYB sensor allows the camera to take in 40 percent more light than traditional RGB sensors found in most smartphones today, allowing for brighter nighttime photos. For its part, the XD Fusion Engine subjects the images to a complex series of processes to improve the details of the images and thus achieve an increase in quality. These impressive solutions are exclusive to Huawei's flagship phones, and with the nova 9 you can enjoy them at an affordable price.
For its part, the 32MP selfie camera has everything you need to capture your best looks, it also supports 4K resolution video. Another novelty that you can make use of is the continuous front/rear recording, which allows you to take advantage of the cameras on both sides to capture both perspectives at the same time. The Huawei nova 9 allows you to record stable videos at all times, so all you need is your creativity to achieve social media stardom.
It also supports Full-Path P3 Colour, which is 25% wider than sRGB. This makes it possible to capture a wider color space, or in simple terms, it is capable of capturing and displaying the vibrant colors that your cameras capture the most.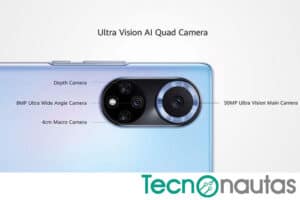 Long duration battery
Today there are many powerful smartphones, but very few are capable of offering acceptable levels of battery life. It is useless to have a very expensive phone if its energy does not last all day. Also, when these devices run out of battery power, charging them again can take a long time.
The nova 9 addresses these battery life issues and charges with a 4300mAh battery and support for Huawei Supercharge 66W. Thanks to the high-efficiency single-core battery and Huawei's AI Power Saving technology, you can achieve long battery life. Meanwhile, its compatibility with the industry-leading charging solution lets you quickly charge at speeds previously possible only with dual-cell batteries that effectively minimize internal battery discharge for improved reliability and performance. Huawei lab tests show that the device takes only 38 minutes to fully charge.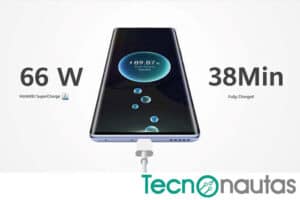 Advantages for video games
If you are a gamer, then the nova 9 is even more suitable for you. The smartphone supports Touch Turbo, a new solution from Huawei that includes 300Hz Multi-Touch technology, pixel level correction and ultra-high resolution touch technology, offering a series of optimizations for touch responsiveness, stability and accuracy, especially in gaming scenarios.
It can react super quickly to your touch, which is very useful in games where you see your character in first person and where your response times dictate the results of the matches. Another game scenario is when you use a high-zoom gun, the Huawei Nova 9 helps you achieve more accurate and stable aim. If it comes to quick reactions, you will always win.
  A perfect complement for you to live your nova 9
The nova series has always been one of the best options for the gaming market, offering a premium experience. Consumers can download thousands of games through Huawei's own AppGallery , the world's third largest app store that offers a wide variety of games and apps for consumers to complement their digital lifestyle 24 hours a day .
Inside the new nova 9, you will have direct access to Huawei Mobile Services, Huawei's ecosystem of mobile services that connect you with your daily activities. Wake up and read the best newsfeed through Huawei Assistant, search the web through Petal Search, find the best route to your next destination through Petal Maps , arrive and enjoy listening to your favorite playlist through Huawei Music, don't forget to customize your nova 9 screen with seasonal graphics from Huawei theme store and store all your high-quality photos taken on your nova 9 in HiCloud so you can save space on your device.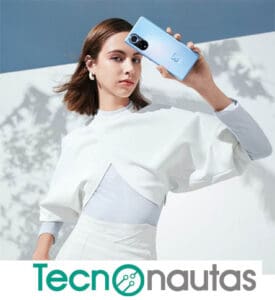 a gorgeous look
The last thing we'd like to highlight is the nova 9's sleek design and lightweight body, which weighs just 175 grams. Both the front and back of its body are slightly curved, which makes it feel slimmer and more comfortable to hold.
It is different from the boring monochrome designs found on other smartphones. The new Starry Blue is made with a Starry Flash AG Glass process that gives it a nice texture and anti-fingerprint properties. Do you want to be the king of the show? You will achieve this with a nova 9 in hand.