Windows users repeatedly report the Windows Update error code 0x80D05001 . This update error code not only occurs in Windows 10, it was also present in Windows 7 and Windows 8.1. Microsoft has also reported on the update error 0x80D05001 several times , there is also the following official document " Proxy to Windows Update ".
Below we have shown you the original error message from error  0x80D05001 .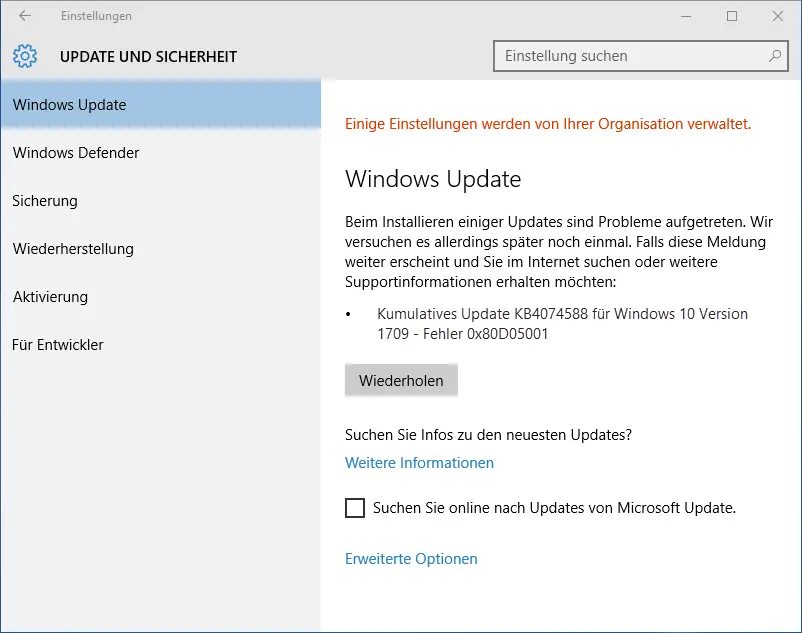 As you can see, the error occurred here when installing the Windows 10 update KB4074588 . Microsoft names the term " DO_E_HTTP_BLOCKSIZE_MISMATCH " as the name for the error . This clearly indicates a problem with the proxy server entered. Please check whether you have set a corresponding proxy server in the " Internet properties". The quickest way to check this is by pressing the key combination

calls the program " inetcpl.cpl ". Then you have to go to the tab
links
and then into that
LAN settings
switch. You will then find the settings you are looking for in the " Proxy server " area.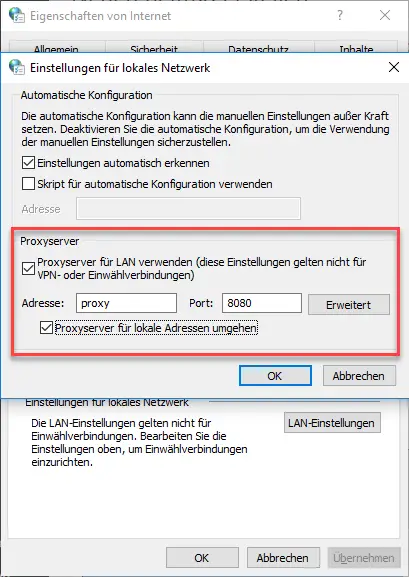 Then remove the checkmark for " Use proxy server for LAN " and then test whether the Windows Update error code 0x80D05001 continues to occur. If the problem persists, your Windows Firewall may also block certain Microsoft websites. Please make sure that your Windows has access to the following URLs in any case.
* .download.windowsupdate.com
* .au.windowsupdate.com
* .tlu.dl.delivery.mp.microsoft.com
Download and install the Windows update file
If all of this has not improved, you should download the update that leads to the update error manually from the Microsoft website "https://catalog.update.microsoft.com/" . Simply enter the number of the update in the search field at the top right and then manually download and install the update in question. As a rule, the update error should then no longer occur.
Further help for other Windows Update error codes can also be found here.
– 0x80242006 error code for Windows Update
– 0x80010108 error code for Windows 10 Update
– 0x8024a105 Windows Update error code
– Windows Update error code 0x80248014
– Error code 0x80244018 for Windows Update
– Windows Update error code 0x80073701
– 0x80070422 error code for Windows Update
– 0x80240442 error code Windows Update
– Error 0x800704c7 for Windows Update
– 0x8e5e03fa Windows 10 Update error code
– Windows Update error code 0x80240437