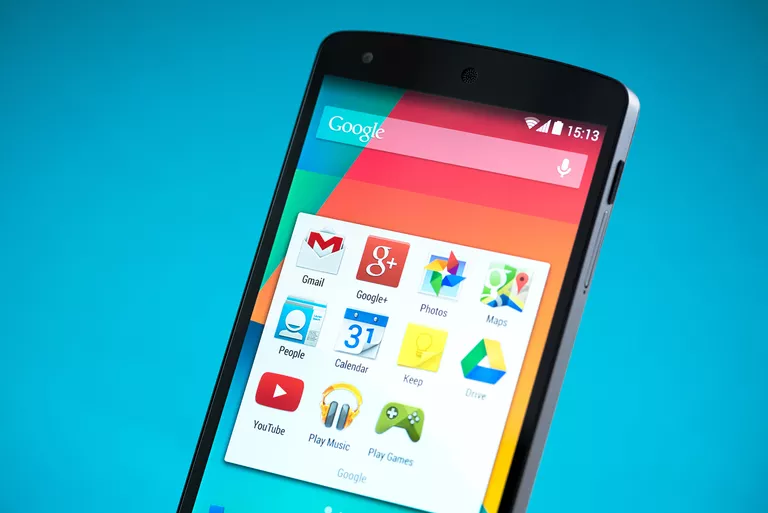 Smartphones are supposed to save us time and give us convenience, but to get the most out of our devices, we have to do a little legwork, at least for now. Android devices are highly customizable and feature-packed, but some of their best shortcuts to saving time and mental health need to be unlocked. Here's a bunch of ways you can quickly take photos, send texts, and make calls without digging through your contacts, and make efficient use of Google Assistant and voice commands.
The following instructions should apply no matter who made your Android phone: Samsung, Google, Huawei, Xiaomi, etc.
Start your camera
Have you ever wanted to capture a photo of something interesting, like a dancing squirrel, only to find the missing squirrel the moment you launch your smartphone camera? Fortunately, there is an easy solution. On many Android smartphones, you can quickly open the camera by double-tapping the power or home button. This shortcut should work on most newer Android devices. Many Motorola smartphones allow you to launch the camera by turning your wrist, as long as you have gestures enabled.
You can also launch the camera from the lock screen if your smartphone is running Android Marshmallow or later, long press and slide the camera icon and take a photo without unlocking the phone. Don't worry, this doesn't expose everything on your device; once you exit the camera app, you're back on the lock screen, so you don't have to worry about nosy friends and family or potential thieves or hackers seeing your private information or compromising your device.
Unlock the device
Unlocking your device doesn't take long, but it can be annoying when you're comfortable at home or work or anywhere you don't feel the need for a lock. Google Smart Lock lets you keep your device unlocked when it's in a trusted place, alongside a trusted device like a smartwatch, or even when it recognizes your voice. You can also use this feature to save passwords.
Save time and gestures
Android has many gesture control options, but they vary by device and operating system. If you have stock Android, which includes all Pixel and Nexus devices and many third-party smartphones, you can use one finger to see all your notifications or two fingers to see quick settings (Wi-Fi, Bluetooth, Airplane Mode, etc.) .
If your phone is running Android Nougat (7.0) or later, you can quickly switch between two apps using the overview button next to the home and back buttons. The square key, if pressed once, shows all the apps you have open, but if pressed twice, it opens the most recent app you've used so you can switch back and forth. If you need more multitasking power than that, you can use Android's split-screen mode, by pressing and holding the overview button.
Android 9.0 Pie introduces a setting that removes the Overview button in favor of a swipe gesture that shows all open apps. You can also swipe up twice to open the app drawer.
Phones running Android 7.1 or later can access the app's shortcuts, which is like right-clicking on a PC. Long press an app that supports this feature and you will see a list of shortcuts. For example, the Gmail app will display a list of accounts connected to the device, a compose button, and a menu of widgets.
Devices running Marshmallow and later have a search feature in the app drawer. If you're running an older version of Android, you can launch the app search by double-tapping the drawer icon at the bottom of the screen, just above the Home button.
Another useful gesture is to refresh a website, social media page, or other content by pulling down on the screen.
Lastly, if you need information about any of your apps, such as how much storage it uses, how much data it consumes, notification settings, and more, there's an easy way to do it. Instead of going into settings, choosing apps, and then scrolling through a long list, you can go to the app drawer, tap and hold an app icon, and tap the App Info button, which takes you directly to the app settings page.
Phone calls and messages
Widgets are one of the best features Android has to offer. You can create app widgets as well as contact widgets for your favorite people. Long press on the home screen, choose widgets and then go to the contacts section. There you can add widgets to call and send messages to any contact on your device.
You can also take advantage of Android accessibility features, such as the option to end phone calls by pressing the power button. This method is a safe way to know that you have been disconnected after a call if the other person on the line does not immediately hang up. Similarly, there is a shortcut to answer your Android phone by pressing the home button. Configure these options in the phone dialer settings in the answer and end calls section.
Google assistant voice commands
Most of the new Android smartphones are compatible with Google Assistant. You can activate the Google Assistant's "OK, Google" command on any screen by going to the Google search app settings and selecting voice, "OK Google" detection, and "from any screen." Enabling "OK Google" also allows you to use the aforementioned trusted voice option in Google Smart Lock. Use Google Assistant to solve bar bets: how many Oscar's has "actress" won? Ask simple questions: "When is the next Mets game?" or better yet: "When is the next Mets home game?"
Of course, you can also use voice commands to get things done, like send a text to a friend, set a reminder or appointment, make a call, or activate Google Maps to get directions. Voice commands are convenient when you need a hands-free solution while driving, but they're also handy when you don't feel like typing.