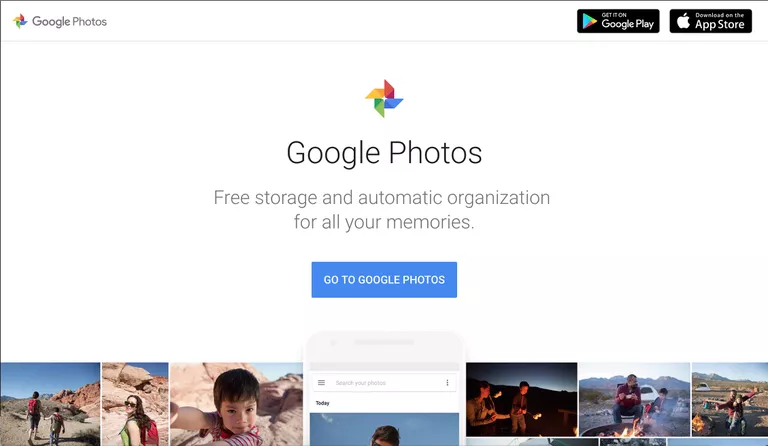 Apple doesn't make it easy for iPhones to interact with Android devices. Users can easily send photos from one iOS device to another using Apple's Airdrop, but sending photos from an iPhone to an Android phone has traditionally been a bit more difficult.
Fortunately, Google has picked up where Apple left off with its Google Photos service. Google Photos is not only compatible with iOS and Android devices, but also allows iPhone users to send images to Android users with just a Wi-Fi connection.
Read on to learn how to transfer photos from iPhone to Android using Google Photos.
How to back up your iPhone pictures using Google Photos
Google Photos is now one of the easiest ways to share photos across devices, regardless of platform. If you're trying to move photos from an iOS device to an Android device and you already have a Google Photos account, all you have to do is install the Google Photos app on your iPhone, sign in, and make sure the backup settings are correct. security is activated.
If this is your first time using Google Photos app on your iPhone, please open Google Photos and sign in with your Gmail/Google account.

If you don't have a Google account yet, you can quickly create one for free. You can also create an account from the Google Photos app; just tap Create an account . Additionally, users have the option to create a Google services account with an email address other than a Gmail address. To use a non-Gmail email address, users must register their account on a desktop.

Tap Get Started , then OK when prompted to give Google Photos access to your photos.

Tap Backup & sync if it's not turned on. Normally, it will already be selected.

Users also have the option to select Use cellular data for backup , but it is recommended to leave this option disabled and wait until a Wi-Fi connection is available to back up images to Google Photos to avoid consuming a limited data bandwidth.

Users can then select some preferences:

If you want to save images in High quality or Original formats
If you want to be notified when someone wants to share images through Google Photos
Whether they want notifications from Google Photos to be on or off.

Once users have selected their preferences, Google Photos will automatically back up all iPhone pictures and videos to Google Photos. A full backup can take from several minutes to several hours.

It is recommended to leave the iPhone alone with the Google Photos app open for a faster backup.

After the backup is finished, users can access the same Google Photos account on an Android device and view all iPhone photos on the Android device. Users can download and save photos from Google Photos to their Android smartphone storage.

Images will always be available in Google Photos.

Enjoy the ability to easily share photos between iOS and Android.
How to share some iOS images via Google Photos
Users can transfer images from an iOS device to an Android device without backing up their entire image collection. Many iPhone users will use Airdrop to share a handful of photos with another iPhone user; With Google Photos, iOS users can send images to their Android friends in a similar way.
Open Google Photos and select the photo(s) you want to share.
Tap the share icon in the bottom left corner of the screen.

Tap the Google Photos account(s) you want to share photos with. Tap , add a message to send a picture note if you like, then tap send .
The Android user will receive a notification on their device. They should open Google Photos and tap Share in the bottom right corner of the screen.
On the resulting page, the Android user will see all the images shared with them. They can tap the image you shared, then tap the cloud icon in the top right corner of the screen to add the image to their personal Google Photos library.
How to Send Google Photos Shared Album from iPhone to Android
Google Photos users on iOS can create a Shared Album to share images with Android friends.
Open Google Photos and tap the three-dot menu icon in the search bar.
Tap Shared Album , select the images you want to include in the album, and then tap Next .

Once the album is created, users can give it a title and add a message . Tap Share , choose the Google Photos contacts you want to share the album with, and then tap Send.
The Android user will receive an email inviting them to view the album. Once accepted, they can select the cloud icon to add images to their personal Google Photos library.

Both iOS user and Android user can add more images to the album and send messages within the album.

Enjoy sharing photos between iOS and Android.
How to automatically share photos with a Google Photos partner
Google Photos also allows users to add a partner to their account. This partner will automatically receive certain photos based on how the user has set up the account.
Someone with an iPhone can set up their Android-using spouse, family member, or close friend as a partner account so they don't have to manually share photos or albums each time.
To add a partner account:
The iPhone user needs to open Google Photos first , then tap on the three-bar icon in the search bar to open the Google Photos menu.
Tap Add Partner Account , then tap Get Started .
The primary user can give the member access to All Photos or Photos of specific people .

The second option will take users to a page that includes snapshots of everyone with photos in the Google Photos library. An iOS user can select their individual family members, for example, to send to their Android user sibling, whom they are setting up as their account partner.

Select Done to return to the previous setup page, and then select Next .
Select Send Invitation. Google Photos will ask for a security measure, such as your phone's password, pin, pattern, fingerprint, or iris to confirm the request.
Once confirmed, the Android user will receive a notification to accept the invitation. Once accepted, they will be able to see the shared library in the Google Photos menu.
Selecting the shared library will display all the images in that library. When the iOS user takes photos that include any of the people they selected, the photos automatically appear in the Android user's partner library. The Android user can tap on the cloud icon to add the images to their personal Google Photos library.

If the iOS user selected All Photos , any photos they take will appear in their partner's library.

To end the connection between the iPhone and Android device, go to the partner library on either device and tap the three dots icon in the top right corner. Tap Settings , remove the partner and confirm. Partners will be removed from both devices.