If there are problems with WLAN connections , it is very difficult to isolate or eliminate them. Today we would like to report on a very unknown Windows Tool , with which you can call up detailed information about your installed WLAN adapter and draw conclusions that can help you with the WLAN troubleshooting .
The command is simply called in an MS-DOS command prompt with administrator rights.
netsh wlan show wlan report
An HTML file is then generated , which is stored in the following directory by default.
C: ProgramData Microsoft Windows WlanReport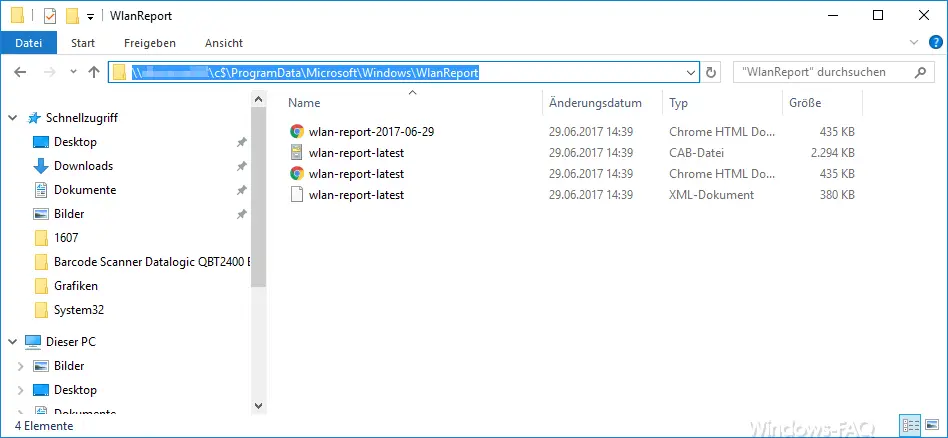 These 4 files are created there, the most interesting is the file " WLAN-REPORT-LATEST.HTML ". You can open this file with a double click and then the content is displayed in the standard web browser . Below we have shown you the beginning of the very comprehensive document.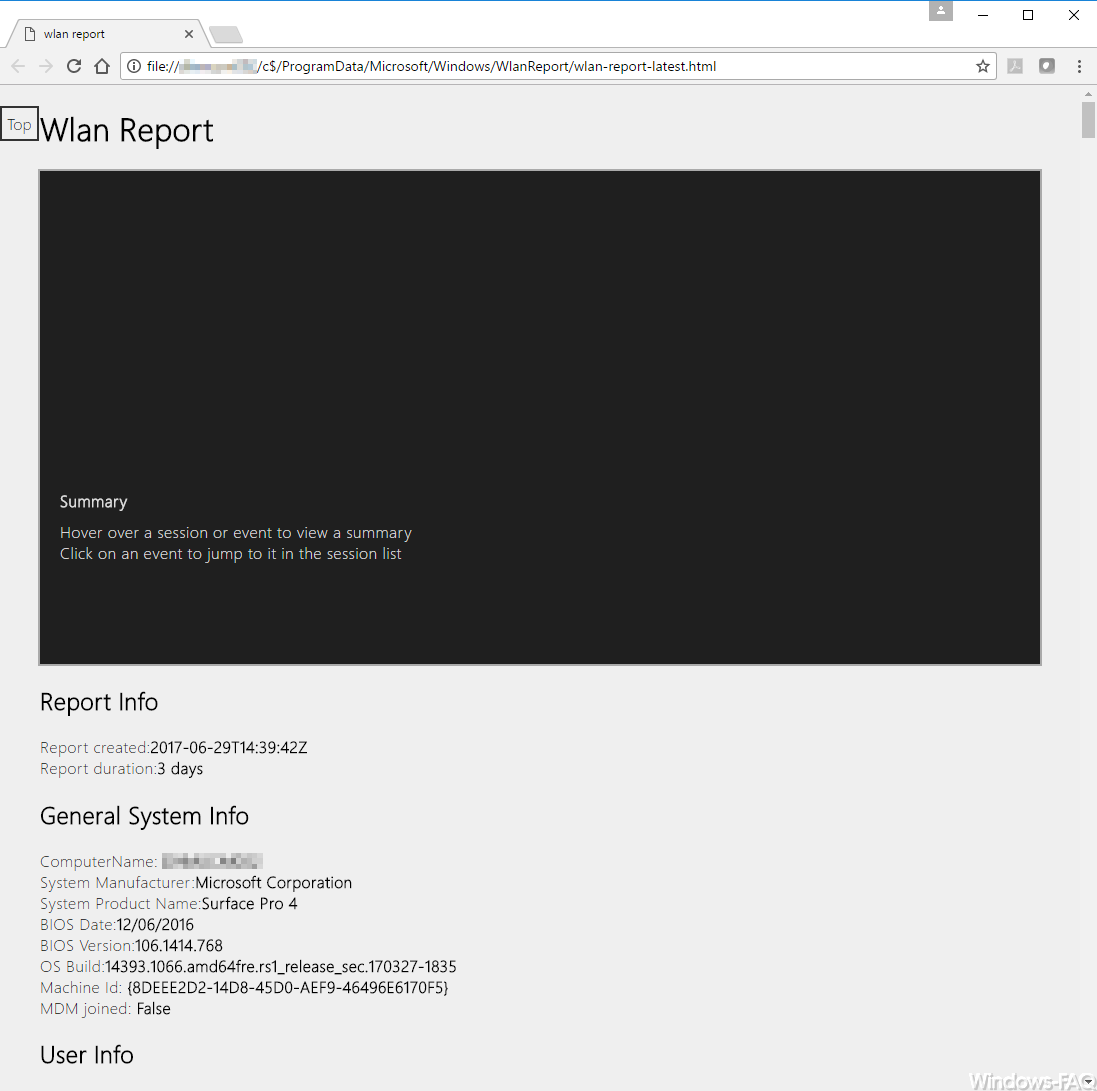 At the beginning of the report, general information about your PC, in this case a Microsoft Surface, is provided. Included are the computer name, the computer manufacturer , the product name, the bios date and version, the operating system version, etc.
For each installed network card, the information such as the network name, the PNP ID, the GUID, the current network card driver version, the driver date and the "DevNode flags" are also output.
In addition, all contents and results of the following commands are also listed:
– ipconfig / all
– netsh wlan show all
– certutil -store -silent My & certutil -store -silent -user My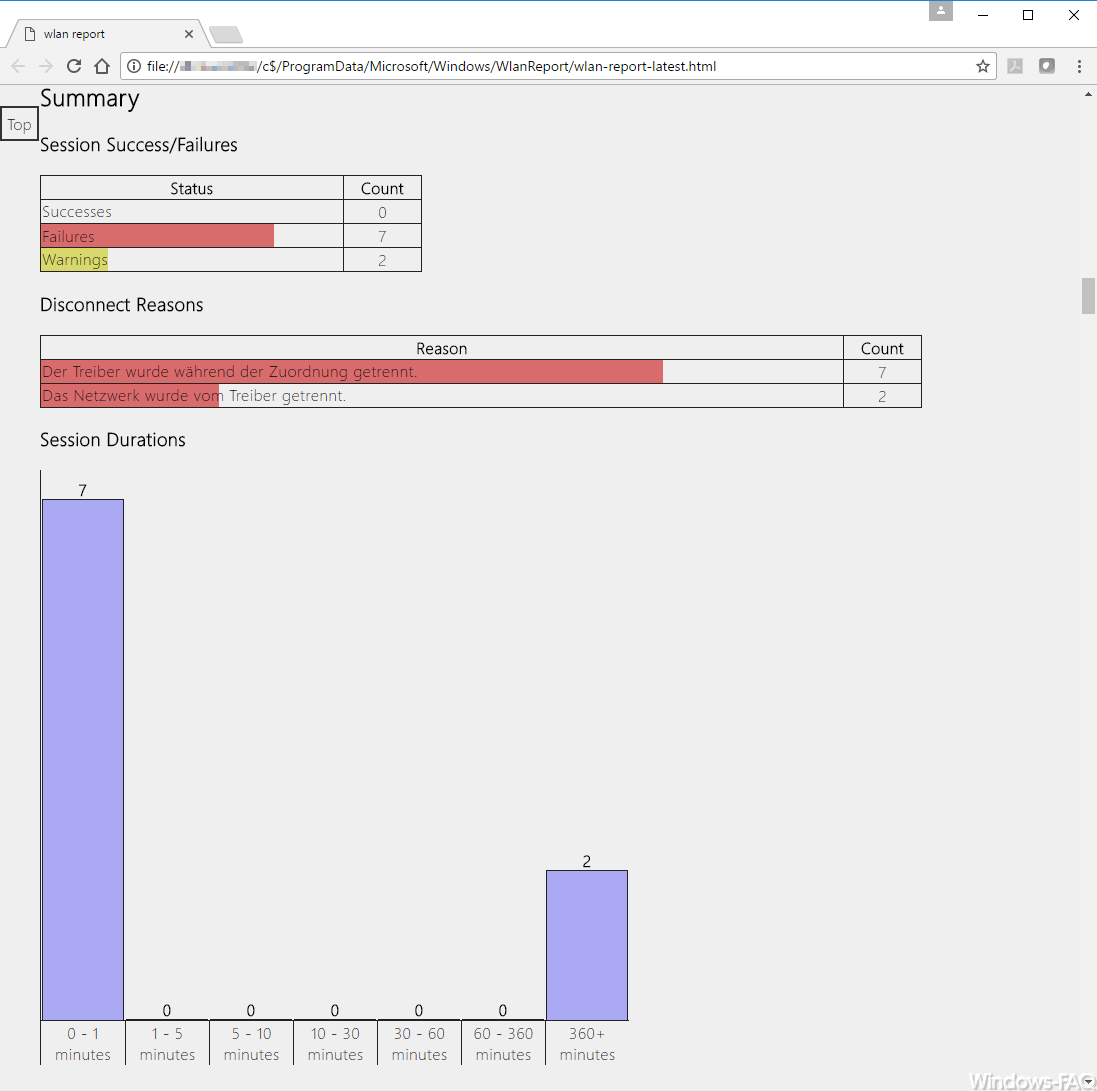 You will then receive the first information on how many warnings and errors have occurred with your WLAN adapter in the past hours and minutes . As you can see above, this is shown in graphical bar graphs .
Finally, and this is the most extensive area, you will get a detailed overview of all events that were triggered with or by your WLAN network adapter . Below we have shown you a corresponding example.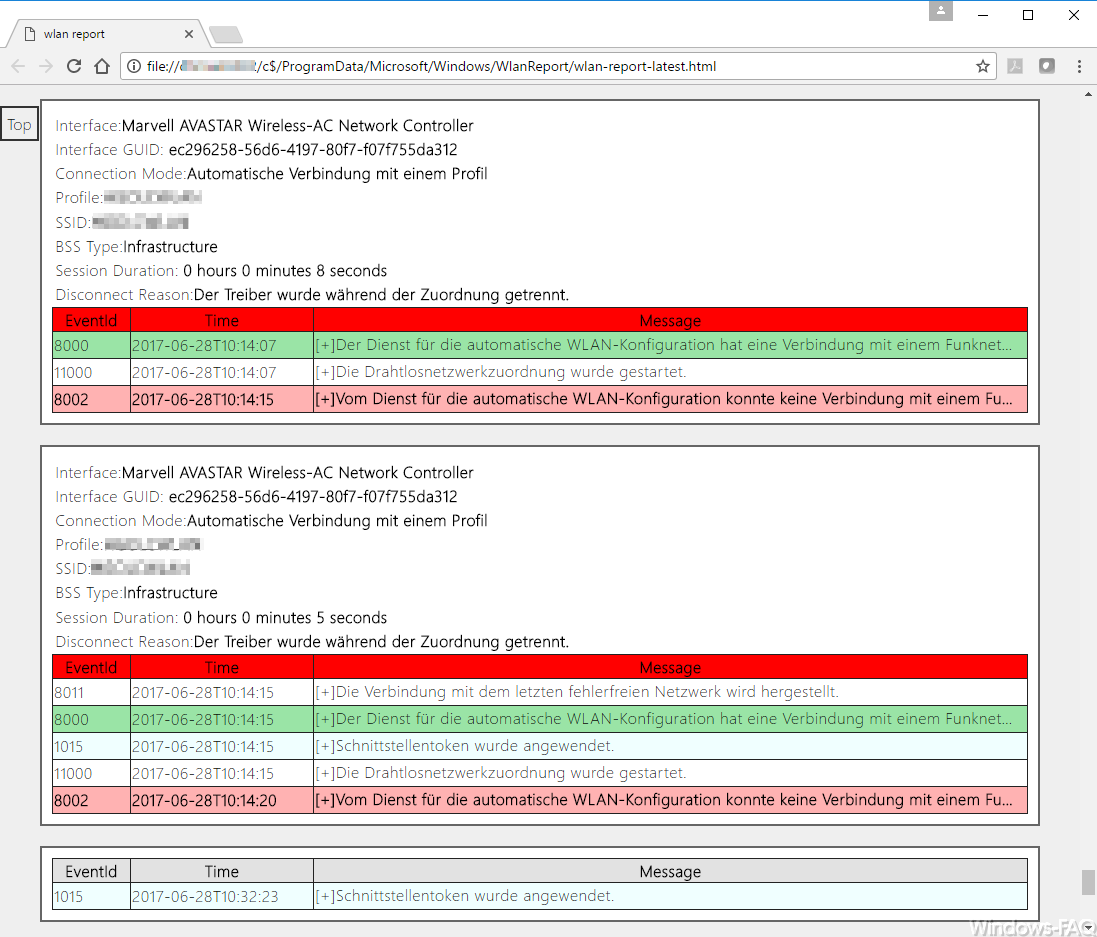 From this information, you can draw conclusions about possible existing WLAN problems relatively easily . How we find a very great and powerful tool that is used far too rarely.
If you are interested in other useful Windows tools , we recommend the following articles.
– RSAT remote server administration tools for Windows 10 Anniversary and Creators Update
– list DHCP reservations comfortably and clearly incl. Remark
– call system administration tools in Windows 10
– CONTIG tool – defragmentation of individual files or folders
– stordiag – memory and file systems diagnostic tool in Windows 10 (1607)
– EMET 5.5 Toolkit for Windows 10 Download
– Forgot WLAN password – No problem – Simply read out with a tool
– Detect PC performance problems with Fix it Tool from Microsoft
– AD Replication Status Tool (ADRS)