The Windows Update error code 0x8024a206 usually occurs quite suddenly and prevents the Windows user from installing the latest Windows updates. Below we have shown you the original error message from error code 0x8024a206 when we wanted to install the last cumulative update for Windows 10 version 1803.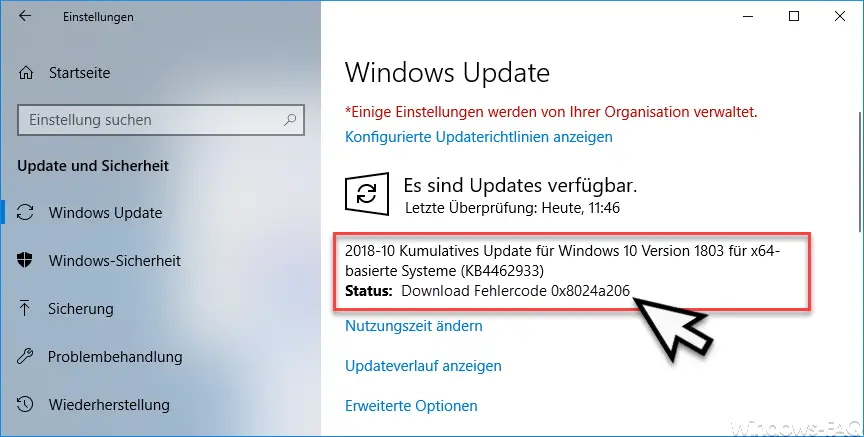 We can show you the following solutions to get the error code 0x8024a206 under control.
Windows resource check
First, you should do a Windows resource check . Microsoft has developed its own tool for this, which is part of the standard scope of every Windows installation. The tool is called "SFC" and it checks the integrity of all protected Windows system files and replaces incorrect versions with the correct ones.
To do this, open a command prompt as administrator and execute the following command.
SFC / SCANNOW
Then the system search is started and the Windows installation is checked for errors. If errors are found, they are automatically corrected. Afterwards a Windows restart is advisable, after that you should try again whether the update error 0x8024a206 continues to occur.
Delete Windows Update download folder
A second option is to empty or delete the Windows folder in which the download files for the Windows updates are stored. Because this folder
C: Windows SoftwareDistribution Download
due to started services, you can't delete the contents of this folder. For this reason, you must first stop the following 2 Windows services using Windows Services Management (Services.msc).
Intelligent background transmission service
Windows update

Only after these two services have been stopped can you delete the contents of the folder via Windows Explorer.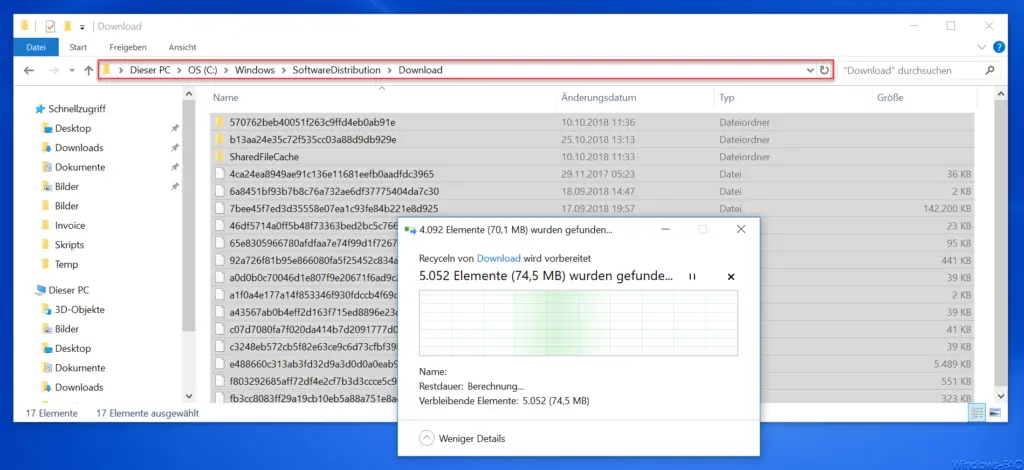 Then it is necessary to restart the two stopped services or to restart Windows. Then you can test whether the error 0x8024a206 continues to occur when installing the Windows updates.
You can also find further help for eliminating Windows Update problems here:
– 0x80070017 error code during Windows Update
– The Windows Store cache may be damaged
– Windows Update error code 0x80072F76 – 0x20017 when running the Media Creation Tool
– 0x8024a223 error code during Windows Update
– error code 0xc1900130 during Windows Update
– 0x80072AF9 Windows Update error code
– Windows Update error code 0x80200013
– Windows error code 0x80073715
– 0x80070652 error code with Windows Update
– Windows Update error code 0x80240022
– 0x1900107 Windows Update error code
– 0x80070bc2 error code with Windows Update
– Windows Update error code 0x80244007
– 0x800f081e error code with Windows Updates