Many Windows users keep complaining about the error code 0x80244007 during the Windows update. The error 0x80244007 occurs very frequently, especially under Windows 10 . Unfortunately, the error messages that Microsoft issues with the Windows Update are not particularly productive and no conclusions can be drawn about the actual update problems.
The original  error message 0x80244007 is shown below.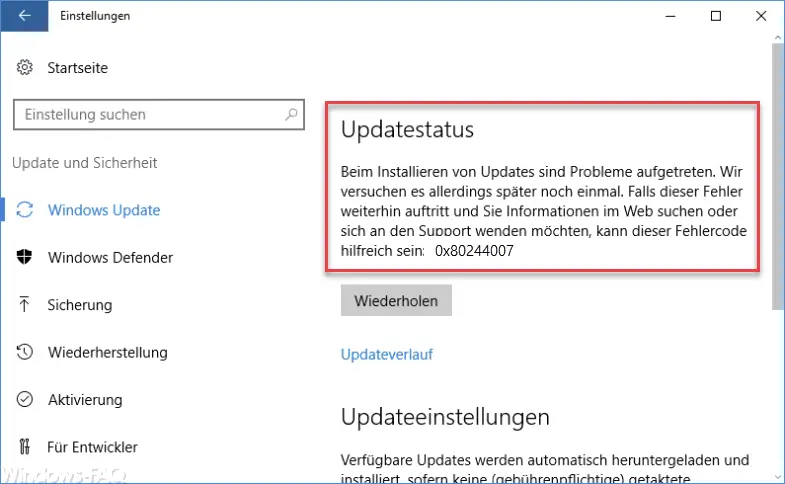 Eliminate update error code 0x80244007
To fix this error code, you should do the following 3 things.
Check Windows resources
First of all, you should have your Windows system files checked for completeness and any existing problems using the Windows resource check program "SFC" . The command required for this is
You have to call this command in a command prompt that you started as administrator. A call under normal user rights is not possible, since this has no right to change Windows system files. Depending on the PC speed, this process can take a few minutes. Then test whether the update error 0x80244007 continues to occur.
Troubleshoot Windows Update
The second step would be to run the Windows Update troubleshooter. You can find this very easily in the Windows Settings app (Windows key + "I") under "Update & Backup" and then under "Troubleshooting."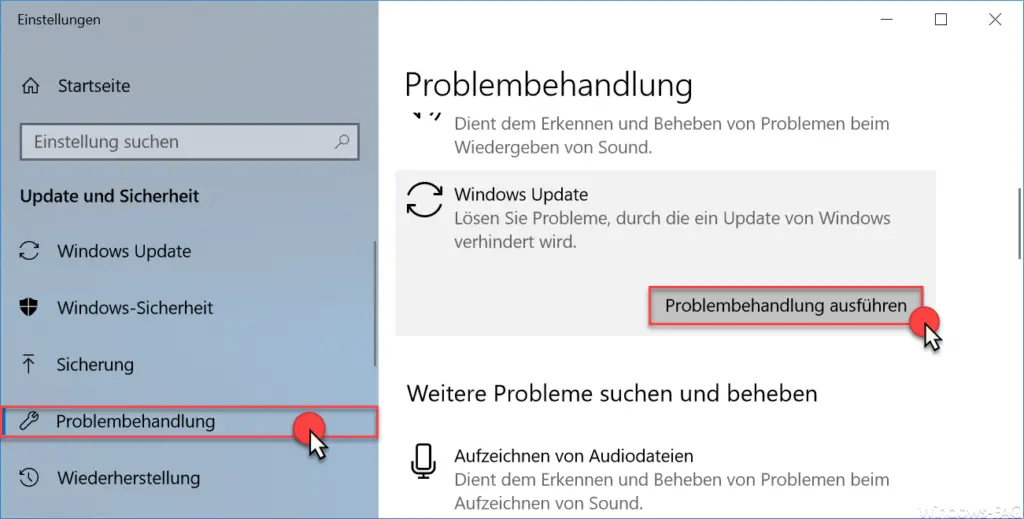 Your Windows 10 update files will then be examined for any errors and will be eliminated. Here is an example in which a potential error in the Windows Update database was detected and Windows Update components were repaired .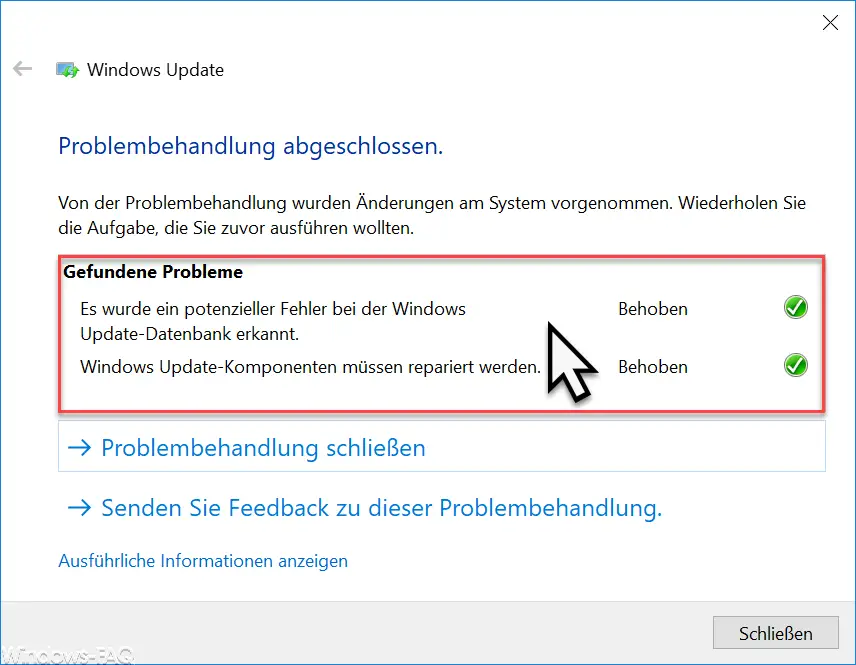 Reset Windows Store
The third option is to completely reset or reset the Windows Store. This works relatively easily by calling the Administrative MS-DOS command prompt again and issuing the following command there.
With a real system, this looks like this:

Then restart the Windows PC and check whether the update error code 0x80244007 continues to occur.
Further information on other Windows update error codes can also be found here:
– 0x800f081e error code for Windows updates
– 0xC000000F Windows boot
error code – 0x80245002 error code for Windows update
– 0x8024200D Windows Update error code
– Windows update error code 0xC1900101 – 0x30018
– 0xC1900101 – 0x20017 Windows 10 could not be installed
– 0x80D05001 error code for Windows 10 update
– 0x80070035 error code Network
path was not found " – 0x80242006 error code during Windows Update
– 0x80010108 error code during Windows 10 Update
– 0x8024a105 Windows Update error code
– Windows Update error code 0x80248014