Today we want to report on the Windows error code  0x8024500c , which can occur under certain conditions during the Windows 10 app update or when installing Windows apps . Below you can see the original error message for an English Windows 10 system.

Unfortunately, why the error  0x8024500c occurs cannot be exactly stated. Apparently there are problems with the Windows Store and therefore the following two steps should be performed.
Clean up the App Store cache
With the command " wsreset ", which you execute in an MS-DOS command prompt with administrative rights, the cache of the " Windows Store " is reset.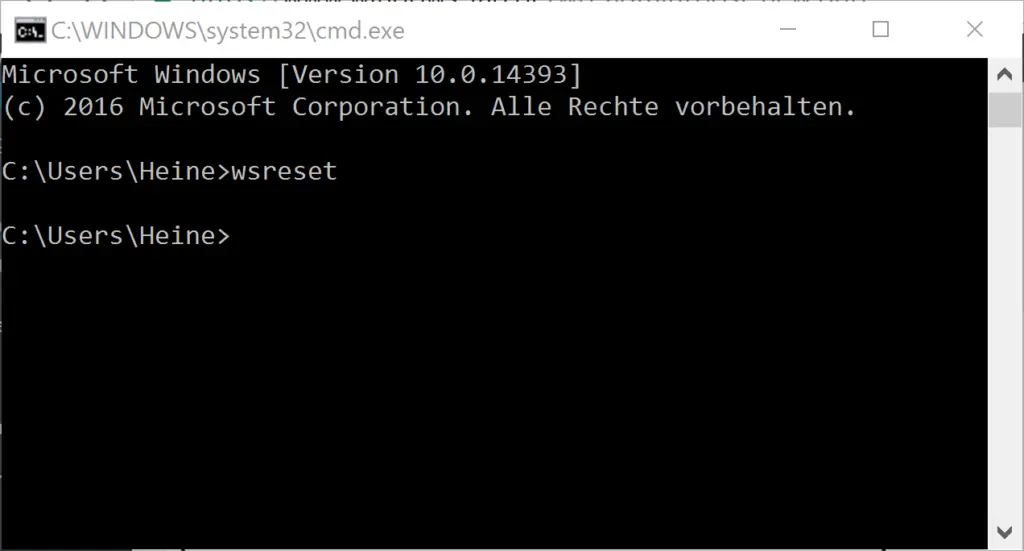 This may mean that the problem with installing new Windows 10 apps or updating the apps is resolved. If not, then the following step must be carried out.
DISM
Attention: Please make a backup of your Windows system and your data before issuing these commands, as we assume no liability for any data loss.
Starts the "Command Prompt (Administrator)" using the key combination "Windows key +" X "" and then executes the following commands.
Dism / Online / Cleanup-Image / CheckHealth
Dism / Online / Cleanup-Image / ScanHealth
Dism / Online / Cleanup-Image / RestoreHealth
DISM is a command to enumerate, install, uninstall, configure, and update features and packages in Windows images  and should succeed in this error. Then you should restart your Windows system and run the installation of the Windows apps again or update the apps.
User profile is broken
The third possibility is that the user profile of the user of the Windows 10 system is simply defective and thus there is an error message  0x8024500c when editing the Windows App Store . To test this, you should simply create another user in your Windows system, log in as this user and then try installing the app or updating the Windows app.
If it works now, your Windows profile has unfortunately been damaged and should be set up again.
Below we have listed more reports on Windows error code .
– 0x80248007 error code during Windows update
– Windows Update error code 0x80245006
– DPC Watchdog Violation – Windows
blue screen – Update error 0x8024a20d KB3197954
– 0x80072ee2 Windows Update Error
– 0x800f0922 Windows Update Error
– DISM Error 0x800f081f
– Windows 10 Update Error 0x80d02002, 0x80244019 and 0xc1800118