Many Windows administrators may not have noticed. Microsoft has the so-called relatively unobtrusive
Windows admin center
made available for everyone to download for free. This " Windows Admin Center " is a central administration console for Windows Admin and you are able to manage the Windows clients and Windows servers centrally via a console. You will find the download link to the Admin Center at the end of this entry.
After installation, you should definitely restart your client, otherwise the Windows Admin Center will not start.
After starting the Windows Admin Center (https: // localhost: 6516 /) you can expect a very tidy Admin Center, in which you first have to add your clients and servers so that you can manage them later. When selecting the devices to be managed, you can choose between the following categories:
server
Windows PC
Failover cluster
Hyper-converged cluster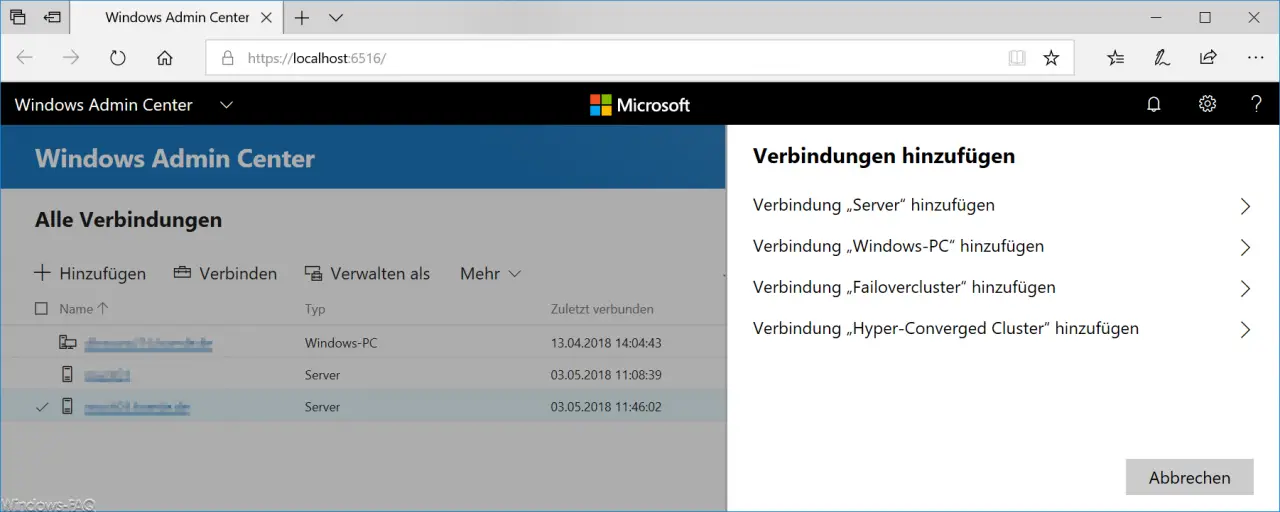 If your PC or server is included in the admin center, you must of course have the appropriate administrative rights for the PC or server. In the registration information, you simply have to enter the corresponding admin account so that you can establish a connection and the device is transferred to the Windows Admin Console .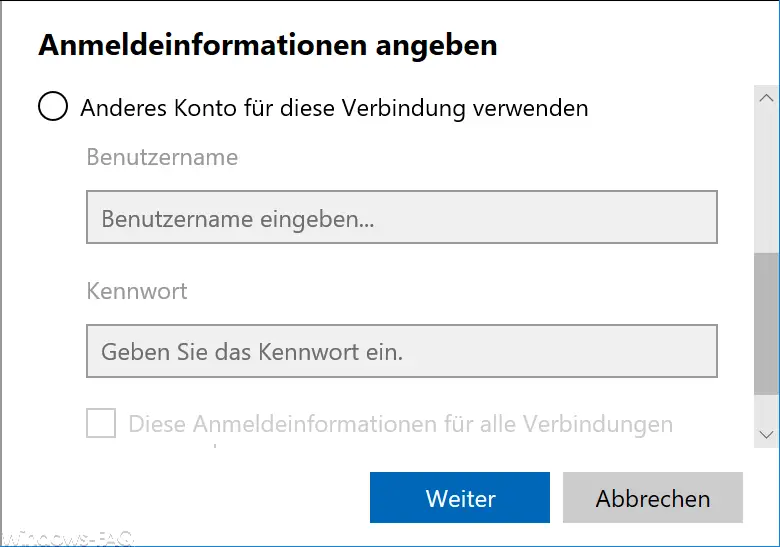 After that, the recorded devices appear in the device list and you can start remotely managing the computers  .
ATTENTION: Problems can arise if your clients or servers do not meet certain requirements. Thus, when trying to connect remotely, the error message "The following error occurred while connecting to the remote server … " We have explained this in detail in the article. It is particularly important that you have also installed the WMF 5 (Windows Management Framework) .
After the remote connection has been established, you can also start remote management.
Comprehensive functions of the Windows Admin Center
The range of functions of the Windows Admin Center is very large. You can access almost all functions, processes and information that you need for daily admin work. Here is a brief list of the possible administrative areas .
Overview
Files
services
Events
Firewall
equipment
Local users and groups
network
PowerShell
Processes
Registration
Remote desktop
Roles and functions
Storage
Storage replica
Updates
Certificates
Due to its size, we cannot go into all the functions of the Windows Admin Center . Below, however, we have shown you the most important areas so that you can get an insight into the entire range of functions of the Windows Admin Center.
Windows Admin Center overview: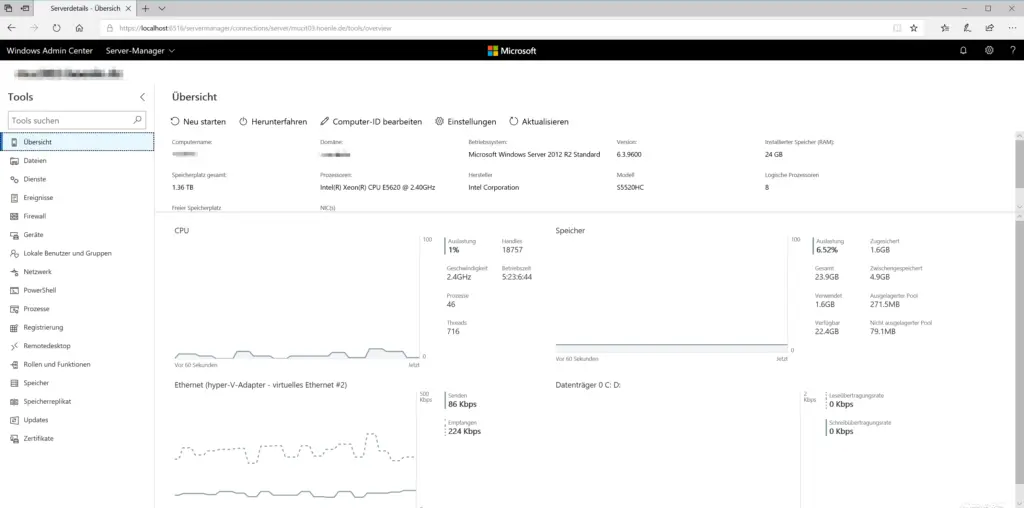 Windows Admin Center files: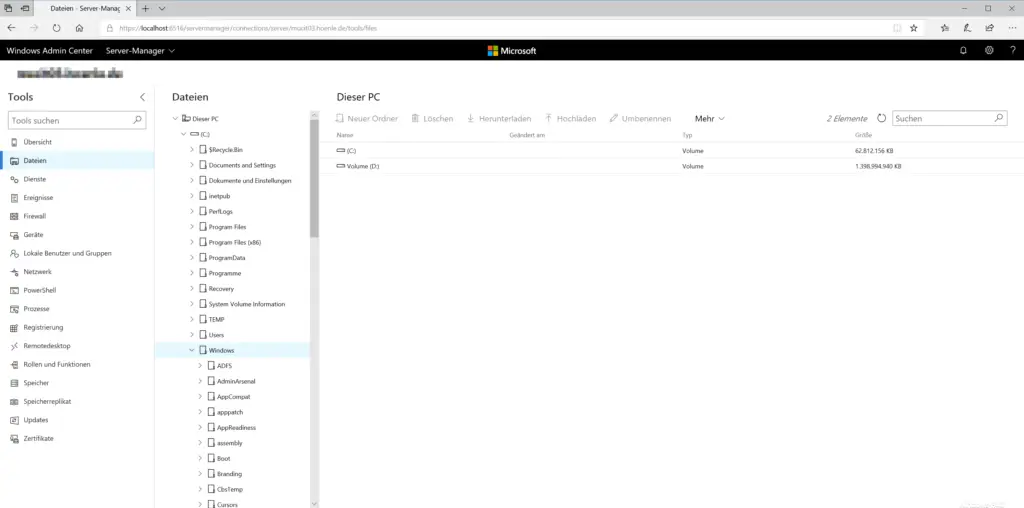 Windows Admin Center devices: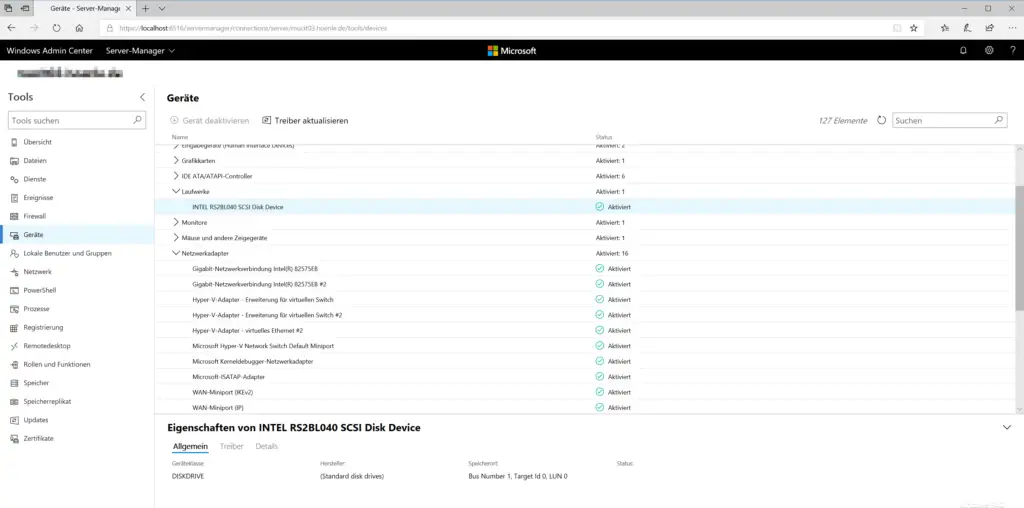 Windows Admin Center updates: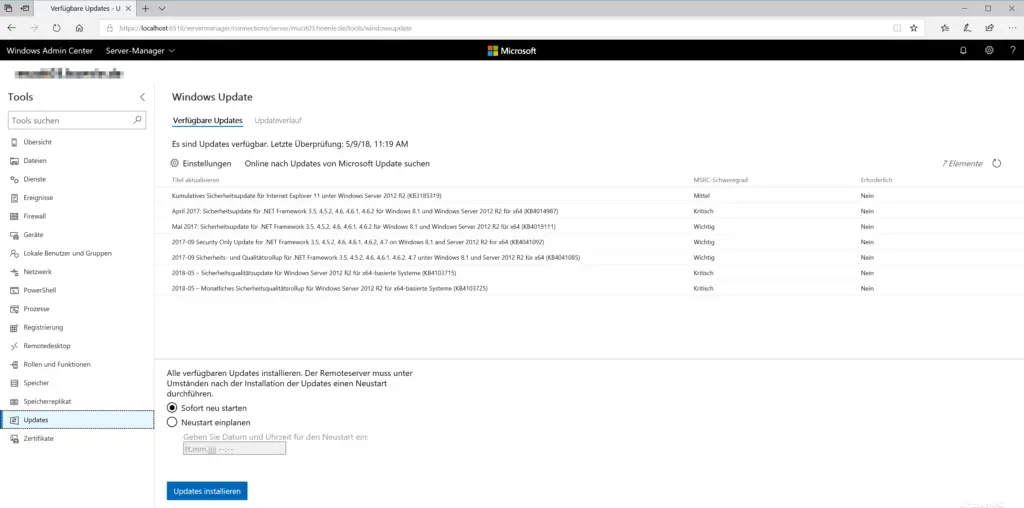 Overall, the Windows Admin Center is a wonderful tool for remote administration , which Microsoft also makes available free of charge. We can only recommend to all administrators to use this tool.
Here is the download link for the Windows Admin Center:
– Download Windows Admin Center
If you are interested in other great tools or commands, you should take a closer look at the following articles:
– Edit the Windows event log using the command line tool "wevtutil"
– Generate large dummy files manually and quickly using a command with FSUTIL – Reset
the local GPOs completely
using a command – ISOBURN – Windows ISO burning program as a command line command
– Call up system administration tools in Windows 10
–
Show or delete available WLAN connections with a command – RAM diagnosis with MDSCHED (Windows command)
– Control shortcuts for important Windows setting options
– PowerShell command to deactivate the firewall
– Shut down Windows and restart with PowerShell commands