Today we would like to report to you the Windows activation error code 0xc004e028 , which for inexplicable reasons occurs again and again with the most different users and Windows versions.
The Windows activation error 0xc004e028 not only occurs under Windows 10, other Windows versions are also affected by this activation error code .
Below we have shown you an original image of error 0xc004e028 . When activating a Windows 10 Professional system, we received the following error message.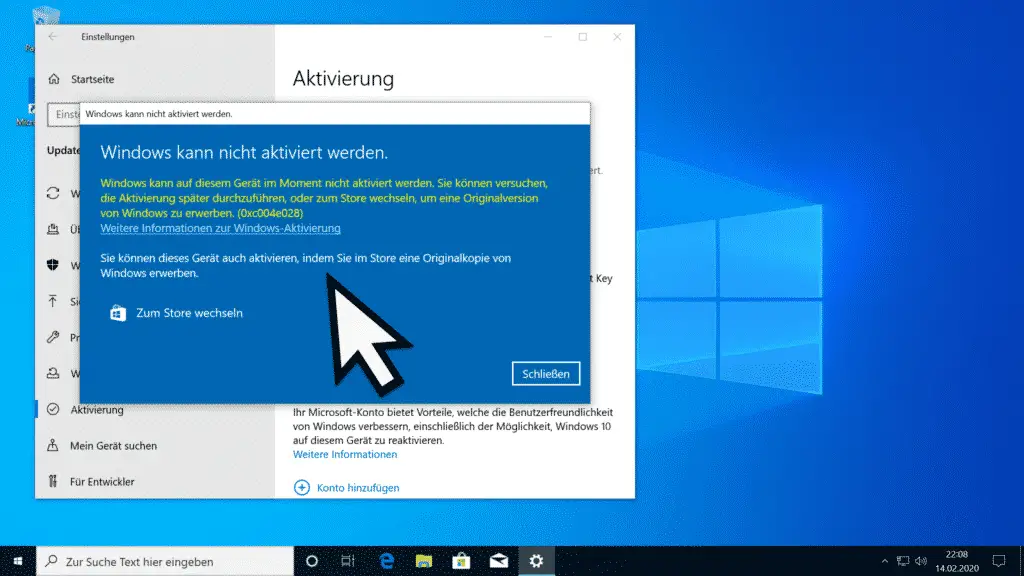 The exact Windows activation error message is:
Windows cannot be activated.
Windows cannot be activated on this device at the moment. You can try to activate later or go to the store to purchase an original version of Windows (0xc004e028).
We then tried to reactivate the Windows PC some time later, but the error message 0xc004e028 kept coming up. Research on the Internet then brought the solution.
Solution for error code 0xc004e028
The error message 0xc004e028 is output during the activation process, but the Windows activation was nevertheless carried out correctly. You can simply test this by simply restarting your Window PC after receiving this activation error message. Then the Window PC usually shows you the following.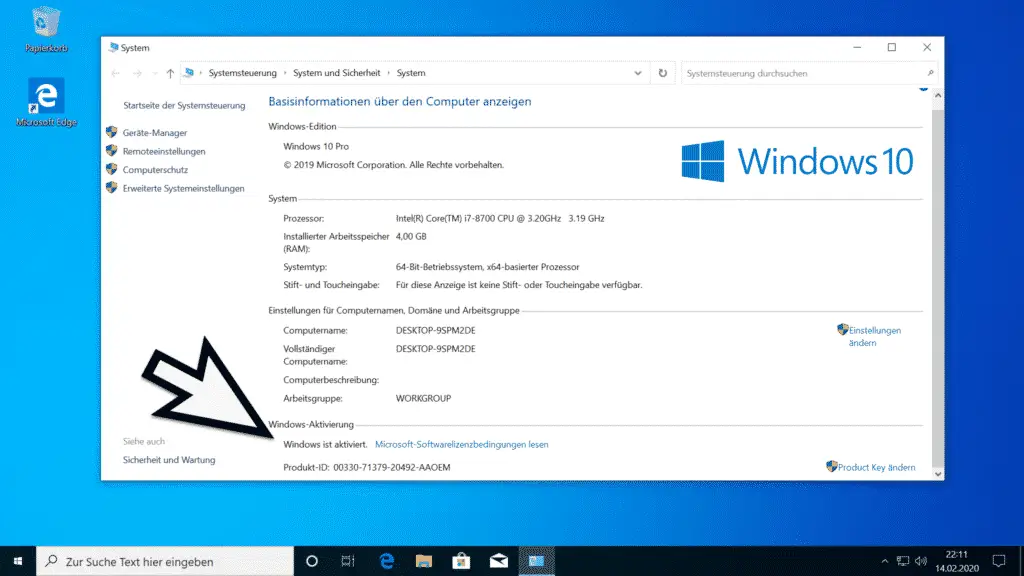 Windows now displays
Windows is activated.
Thus the Windows activation worked despite the error code 0xc004e028 . Apparently there is no communication problem between the Microsoft activation servers and the local Windows activation . Incidentally, we have already been able to successfully apply this phenomenon to several Windows installations. Windows was nevertheless always correctly activated after the error message 0xc004e028 appeared .
If you are interested in further help with other Windows activation problems , we recommend the following articles.
– Windows Activation Error code 0xC004F012
– Windows Activation error 0x80072f8f
– Windows 10 Activation error 0x803FA067
– Windows Activation error 0xC004F034
– Office 365 activation error code 0x80004005
– Windows Activation error 0x8007000D
– activate Windows error code 0xC004E003
– 0xc004e016 Windows Activation error
– code 0xC004C008 Windows Activation Error
– Windows 10 Checking activation
– 0x8004FE30 Windows activation error
– 0xc004f050 Windows 10 error code – Activation error