A long time ago we reported how you can " suspend updates " Windows . This means that you can set your Windows so that no Windows updates are installed for a maximum of 35 days . You can find all the information you need in our article " Suspend Windows updates for 35 days on Windows 10 ".
Here again the settings in the Windows 10 settings, your under
Windows updates / advanced options
can find.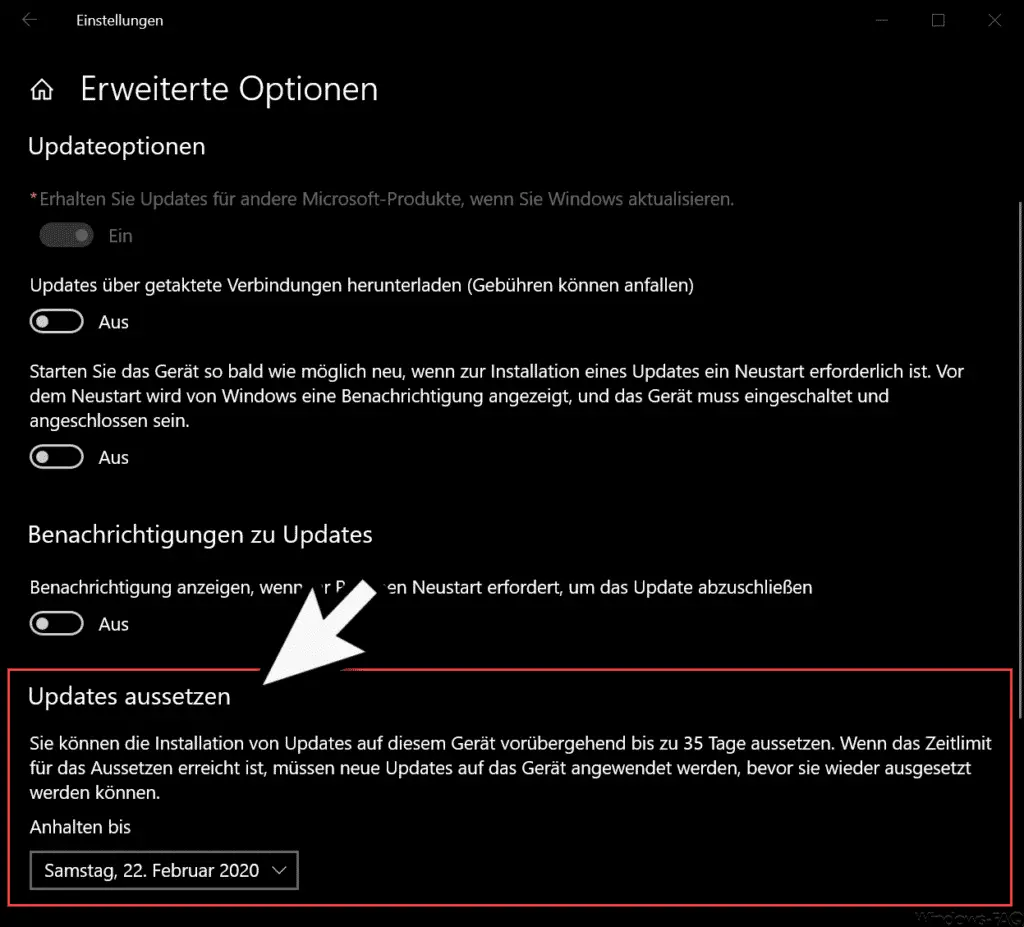 Of course, suspending Windows updates can become a security problem. As a rule, all the latest Windows updates should always be installed. For this reason, Microsoft has created a group policy option to deactivate this function to suspend updates so that the user no longer has a chance to set this independently.
You can find this GPO under the following group policy path.
Computer Configuration / Administrative Templates / Windows Components / Windows Update
There is the following group policy
Remove access to the "Suspend updates" feature
This then looks like this.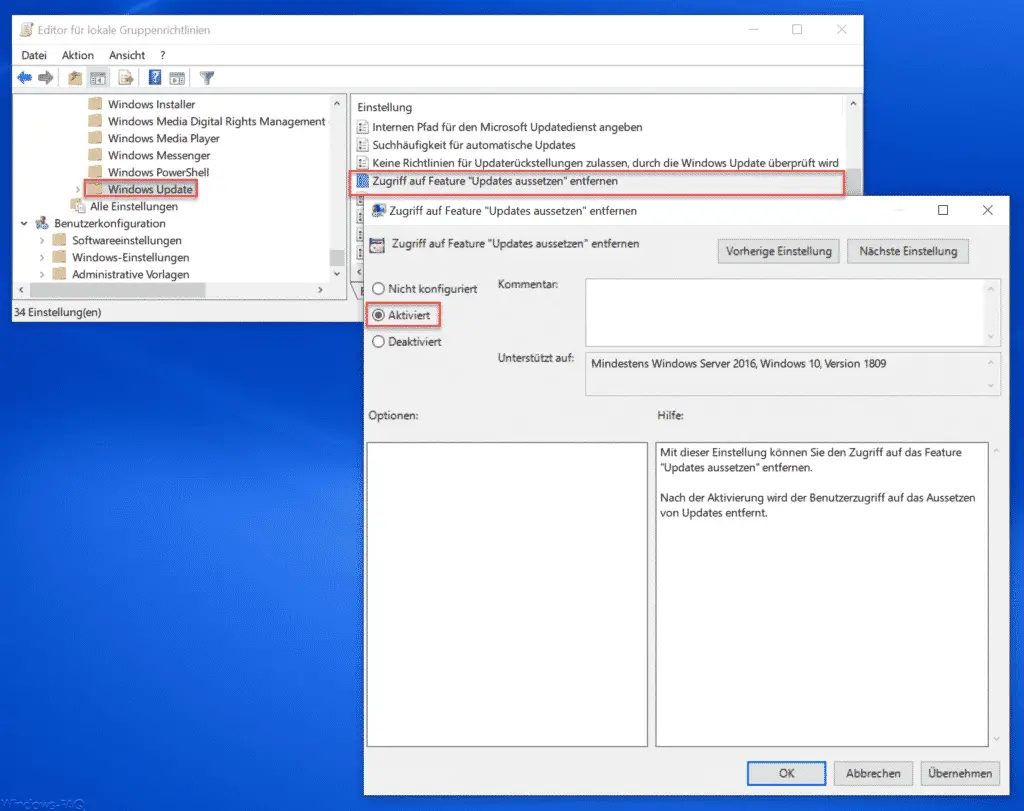 If you activate this GPO , the user can no longer activate this setting independently in the Windows settings.
Microsoft explains this " suspend Windows updates function " as follows.
With this setting, you can remove access to the "Suspend updates" feature.
After activation, user access to the suspension of updates is removed.
As soon as this GPO is active , it looks to the user as follows.

On the one hand, there is now a " * " before the description of the function and it is no longer possible for the user to choose another date within the next 35 days for suspending the Windows Update installation .
Finally, we have listed other articles on the subject of " Windows Updates ".
– Changed on / off symbol for pending Windows updates in Windows 10
– Prevent uninstallation of Windows updates – Reset
Windows 10 updates and function updates via GPO
– Download Windows updates also via clocked connections
– Do not download optional Windows components or apps from WSUS but via Windows Update Download
– Shut down or restart Windows PC without installing upcoming Windows updates