Microsoft has introduced a new print setting with Windows 10 that the standard printer is automatically managed by Windows 10 . This means that Windows 10 always sets the last printer used as the default printer . No matter why Microsoft introduced this function, the meaning of this function really cannot be explained to us. Most users usually always print on their standard printer, in exceptional cases also on other copying systems, network printers or other printing systems. In this case it makes no sense if the Windows standard printer is then automatically changed .
But you have options to deactivate this nonsensical function . Below you will find 3 possible ways to deactivate the standard printer management .
Standard printer via Windows settings
The easiest way is to open the Windows Settings app , which you activate with the Windows 10 key combination Windows key + "I". Then you select " Devices, Bluetooth, Printer and Mouse ". Then the settings window opens to add printers and scanners, as you can see in the following illustration.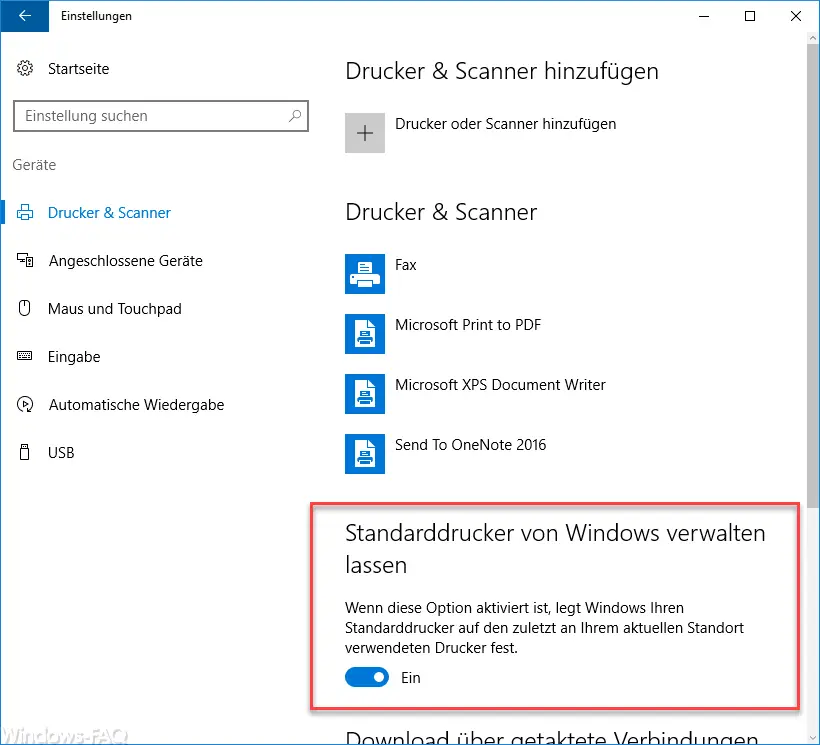 There is the desired setting for the standard printer. Microsoft names this printer option as follows:
Let Windows manage standard printers.
When this option is checked, Windows sets your default printer to the last printer used in your current location.
By default, the option is set to " On ". By deactivating this questionable option you prevent the automatic changeover of the standard printer.
Disable standard printer management via GPO
A second option is to deactivate this function via the local group policies . It is a group policy of user configuration, not computer configuration. In the local group policy editor (gpedit.msc) please change to the following path.
User Configuration / Administrative Templates / Control Panel / Printer
There you will find the new function that was only introduced with Windows 10.
Disable Windows management of the default printer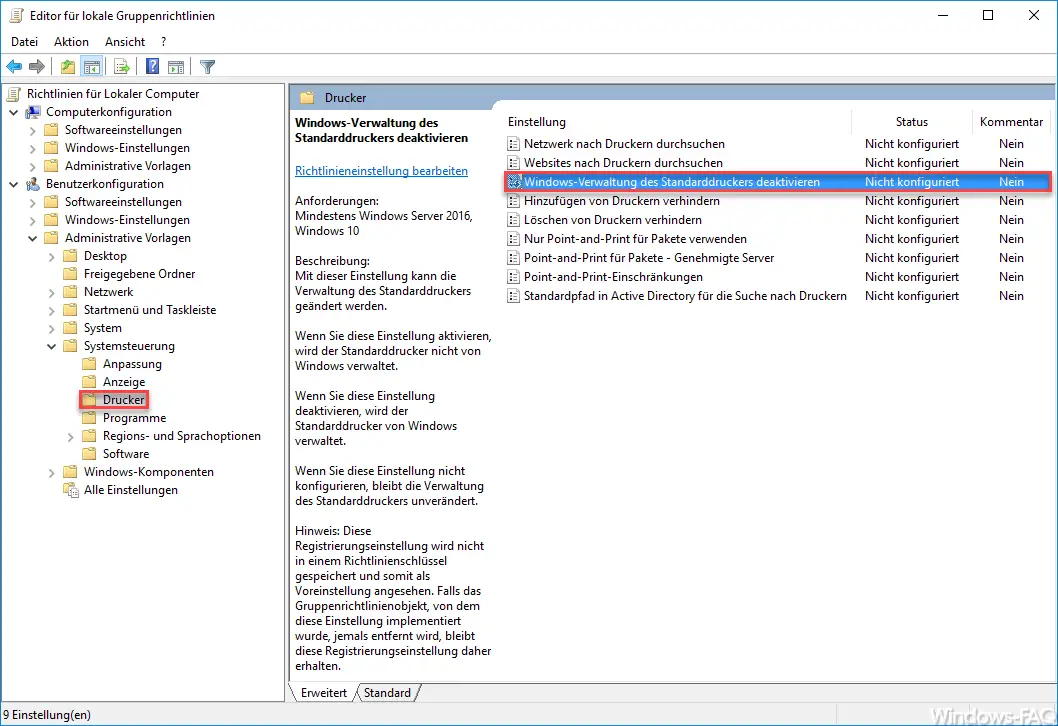 If you activate this GPO, you hereby deactivate the automatic Windows 10 standard printer management . Microsoft describes this function as follows:
This setting can be used to change the management of the standard printer.
If you enable this setting, the default printer is not managed by Windows.
If you deactivate this setting, the default printer is managed by Windows.
If you do not configure this setting, the management of the standard printer remains unchanged.
Disable standard printer administration via registry
The third and last way is to switch off the automatic administration of the standard printer via registry . This is relatively easy, you have to switch to the following key in "Regedit".
Computer HKEY_CURRENT_USER Software Microsoft Windows NT CurrentVersion Windows
A key with the following name already exists in the registry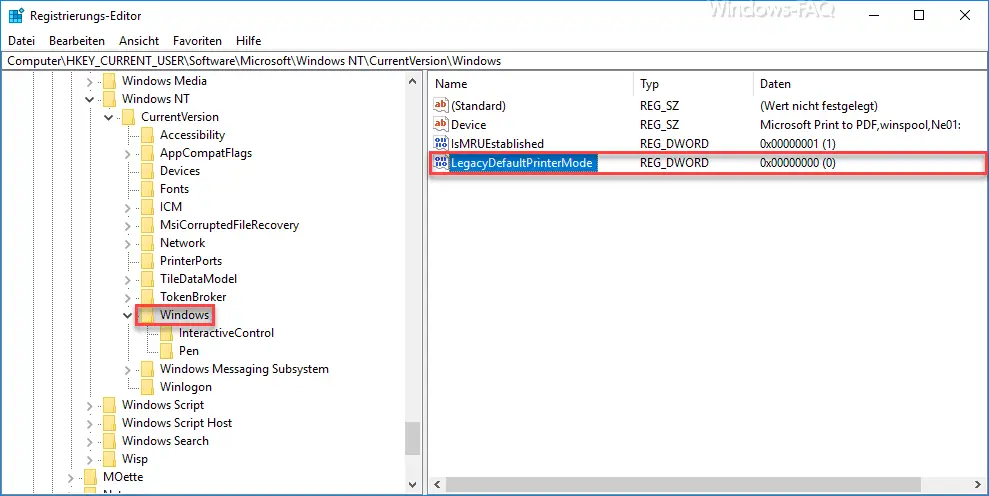 If you set this value to " 1 ", this function is deactivated and the standard printer is not managed by Windows. With a " 0 ", however, automatic management is switched on again.