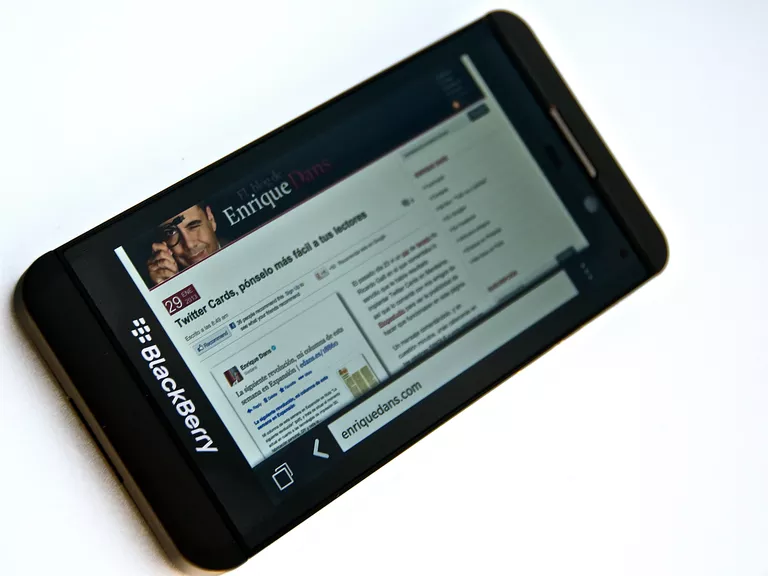 BlackBerry Internet Service (BIS) is an email and synchronization service that RIM offers to BlackBerry users. It was created for BlackBerry users who don't have a corporate email account on a BlackBerry Enterprise Server (BES) and can be used in more than 90 countries.
The BIS allows you to retrieve email from various POP3, IMAP, and Outlook Web App (OWA) on your BlackBerry, as well as sync your contacts, calendar, and deleted items from some email providers. However, BIS is more than just email; users of Outlook and Yahoo! can sync contacts and Gmail users can sync deleted items, contacts and calendar.
If you can't afford a hosted BES account, or if your organization doesn't host a BES, the BlackBerry Internet Service is a very effective substitute. It doesn't provide the same level of security you'll find in a BES, but you can still receive email and sync your contacts and calendar.
Setting up a new BIS account
When you purchase a BlackBerry device from any wireless service provider, it includes instructions for setting up a BIS account and a BlackBerry email address. These instructions differ from carrier to carrier, so you'll need to refer to their documentation if you need help creating an account.
For example, Verizon shows how to set up a BlackBerry account using BIS, and the way you do it is through a Verizon-specific page at vzw.blackberry.com. Other carriers use unique URLs, such as bell.blackberry.com for Bell Mobility or sprint.blackberry.com for Sprint.
Create a BlackBerry email address
After creating your BIS account, you will be prompted to add email addresses as well as being given the opportunity to create a BlackBerry email address.
A BlackBerry email address is specific to your BlackBerry. Email sent to your BlackBerry email address goes directly to your device, so be selective about where you use it and who you give it to.
If you are an AT&T subscriber, your BlackBerry email will be username @att.blackberry.net.
Add additional email accounts
You can add up to 10 email addresses to your BIS account (in addition to your BlackBerry email account), and BIS will send email from those accounts to your BlackBerry. For some providers like Gmail, email is delivered using RIM's push technology and will be delivered very quickly.
Once you have added an email account, you will receive an Activation Server email from BIS, indicating that you will begin receiving email on your BlackBerry within 20 minutes. You may also receive an email about a Security Activation . Follow the instructions provided in the email to activate the email account in the BIS.
RIM has other BlackBerry applications that also use this push technology, such as Yahoo Messenger and Google Talk.
Move accounts from BlackBerry to BlackBerry
In the event you lose or damage your BlackBerry, RIM has made transferring your settings a breeze.
You can sign in to your carrier's BIS website (see the documentation that came with your BlackBerry) and click the Change device link in Settings. Follow the instructions to Discover a new device . The BIS will transfer all of your email account information to your new device, and within minutes, your email will be up and running.
More information about the BIS
BlackBerry Internet Service is like an ISP (Internet Service Provider) that you use at home. Although all traffic is routed through your ISP from your home devices, if BIS is configured, all traffic from your phone is sent through BIS.
However, one difference between BES and BIS is that with the latter, your Internet traffic is not encrypted. Since all of your emails, web page visits, etc. are sent through an encrypted channel (the BIS), it is possible for government intelligence agencies to see the data.