The map app under Windows 10 is a useful tool that is used by many Windows 10 users. The Windows 10 maps app loads, depending on the continent and country, the matching cards online down.
What many Windows 10 users don't know is the possibility of offline maps . These offline maps are also available to your Windows 10 PC if the PC currently has no LAN or WLAN connection to the Internet.
The appropriate setting options for the Windows 10 offline maps can be found in the Windows 10 settings, which you can use the known key combination

can call. Then you switch to the area
Apps (uninstall, default values, optional functions, …)
and then in the tab
Offline maps
Then you see the following setting options.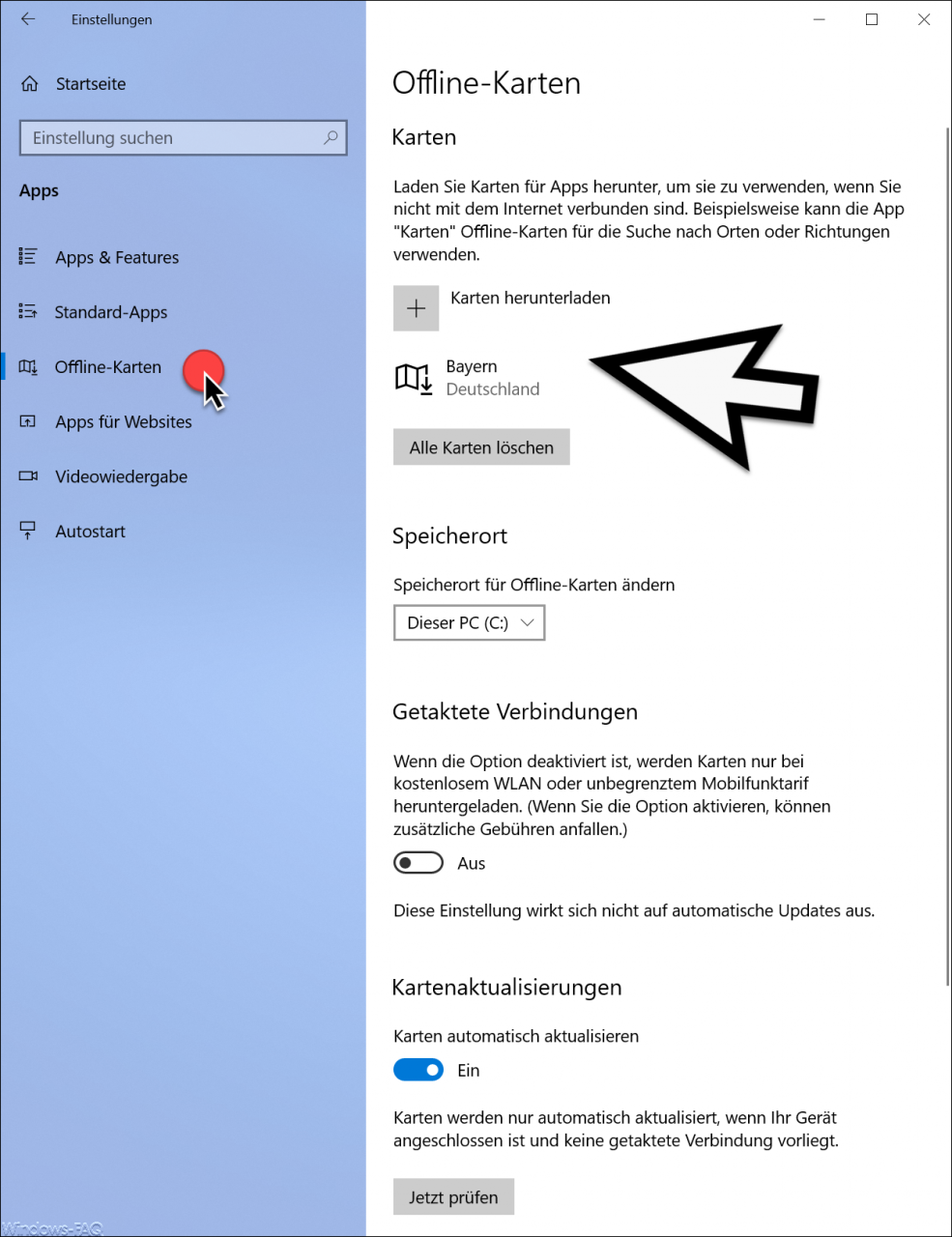 Here you can see a variety of options of the offline maps of Windows 10 .
Microsoft explains this offline map function as follows.
Download maps for apps to use when you're not connected to the internet. For example, the "Maps" app can use offline maps to search for locations or directions.
Below you can also see the function
Download maps
with which you can then download maps for individual continents , countries and federal states .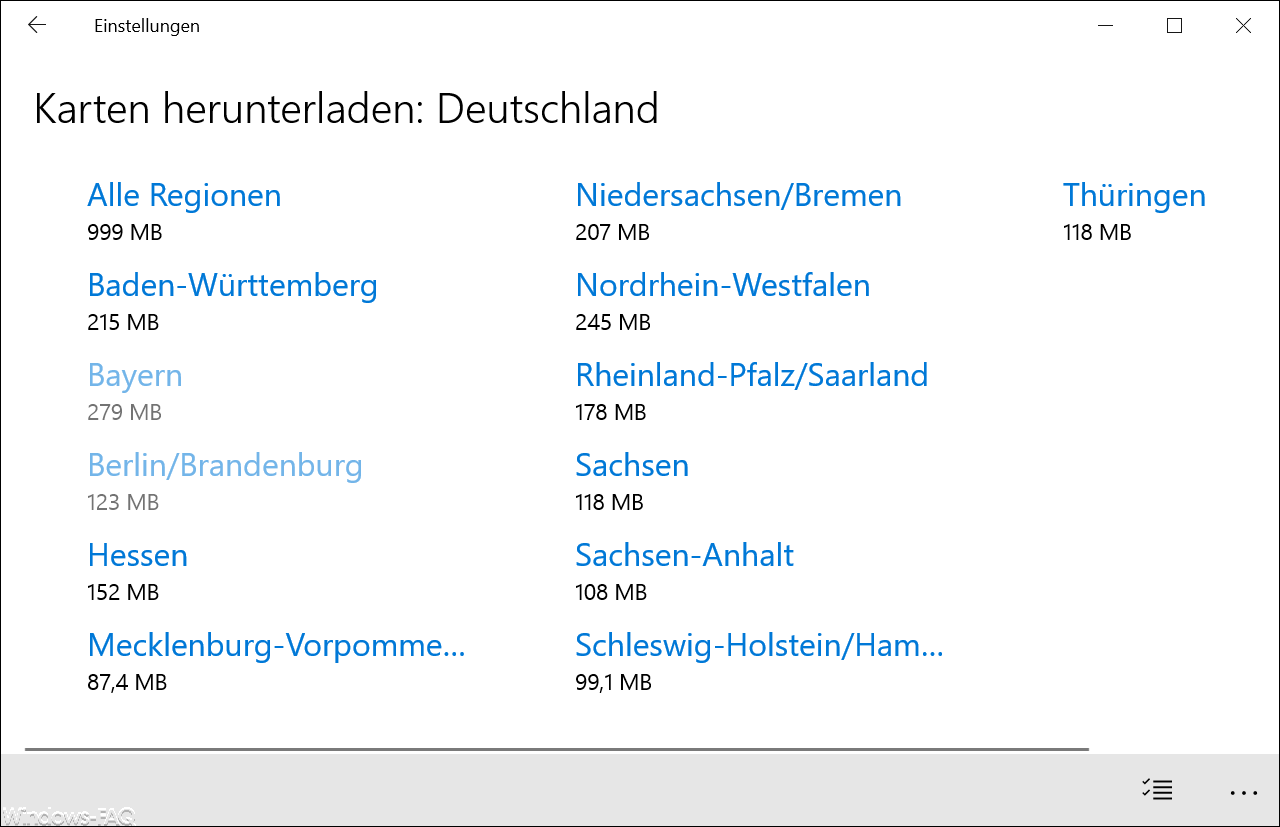 You can download several maps at once and do not have to download each country or state individually.
In our case, we have already downloaded " Bavaria " and thus made it available as offline maps.
With " Delete all cards " you can delete all offline cards again and thus free up the used storage space. Furthermore you have the possibility to select the data medium on which the offline maps are to be saved.
Offline maps for timed connections
By default, Windows 10 is set to download maps only when there is free WiFi or an unlimited mobile feature plan. However, you can avoid this by opening the slide switch on the clocked connections
A
poses. Then Windows 10 also downloads offline maps and updates for the offline maps via the mobile network , which may result in fees . We do not recommend that you switch this option.
Map updates
The switch for the option
Update maps automatically
is, however, by default on " On ". This means that maps are updated automatically when the device is connected and there is no clocked connection. You can also use the "Check now " button to check whether there are any updates for your offline map and then download them.
Finally, you will find information about other " Windows 10 Apps " here.
– Uninstall apps directly from the start menu
– Prevent access to the file system for Windows 10 apps
– Disable location services for Windows 10 and Windows apps
– Disable Windows apps automatic updates
– Configure auto start of apps for Windows 10
– Transparency of the Windows apps for Windows 10 on – or switch off
– disable running apps in the background in Windows 10
– do not download optional Windows components or apps from WSUS but download them via Windows Update