What are messages without emojis today ? Almost no message on the smartphone is sent today without an emoji . But in everyday PC life too, the emojis characters are becoming more and more popular and we would like to show you below how you can use them very easily in Windows 10. The on – screen keyboard, which is included in every Windows 10 system, is decisive for the use of the emoji images .
Use emoji via Windows 10 on-screen keyboard
First you have to show the icon for the Windows 10 on-screen keyboard in the Windows taskbar. By default, the Windows 10 taskbar looks like this.

If you now right-click in the Windows taskbar, the following context menu appears. Then here is the point
Show on-screen keyboard (button)
as you can see below.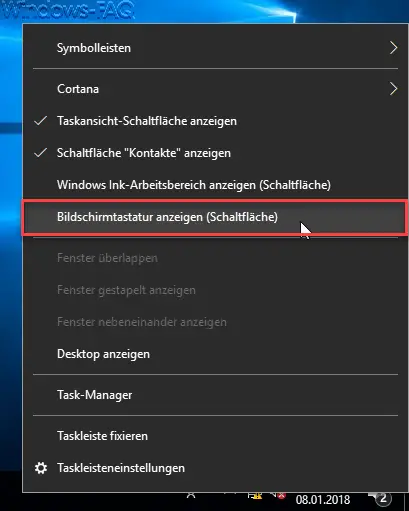 Now the symbol for the on- screen keyboard is shown in the Windows 10 task bar.

Now you just click on the new keyboard icon and the Windows 10 on-screen keyboard is displayed. In addition to the normal letter keys, it also shows the special characters and a separate number pad . To the left of the space bar you will see the "Emoji" key you are looking for .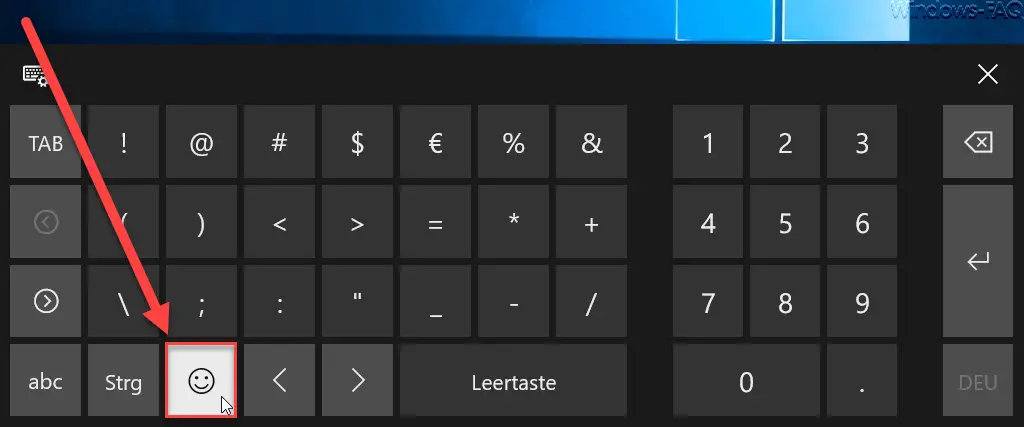 After clicking on this emoji icon , the Windows 10 on-screen keyboard changes and the searched emoji faces and other characters become visible.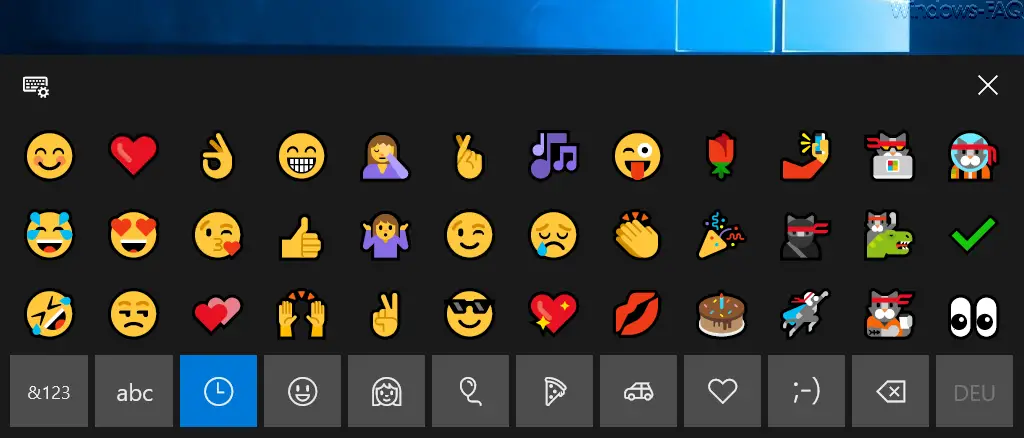 Now you only need to click on the desired emoji and it will then be immediately adopted in your text. This works with all Windows programs, including Microsoft Word or Microsoft Outlook. You can use the various emoji selection buttons at the bottom of the on-screen keyboard to switch between the different emoji classes.
You can then close this emoji display again using the " X " at the top right of the on-screen keyboard .
If you are interested in further useful information on the subject of "keyboard" , you should take a look at the following articles here on our Windows blog .
–
Remove the on-screen
keyboard symbol from the Windows 10 task bar – Switch the key tones on or off on the Windows 10 on-screen keyboard – Keyboard problems – Double characters are displayed – Automatic program
starts – Use software and multiple monitors and PCs with one keyboard / mouse