As a rule, the Windows 10 Home version is used more by private individuals or smaller companies, the Windows 10 Professional or " Windows 10 Pro " version, on the other hand, by experienced Windows users or in medium-sized or larger companies.
Since the Windows 10 Home variant does not support some functions such as joining a domain or group policies , it is sometimes desirable to upgrade the existing Windows 10 Home installation to Windows 10 Pro . We would like to show you below how you can carry out the update from Home to Pro quickly and easily.
The easiest way is to first press the key combination

Windows key and the "Pause" key to display the basic information about the computer.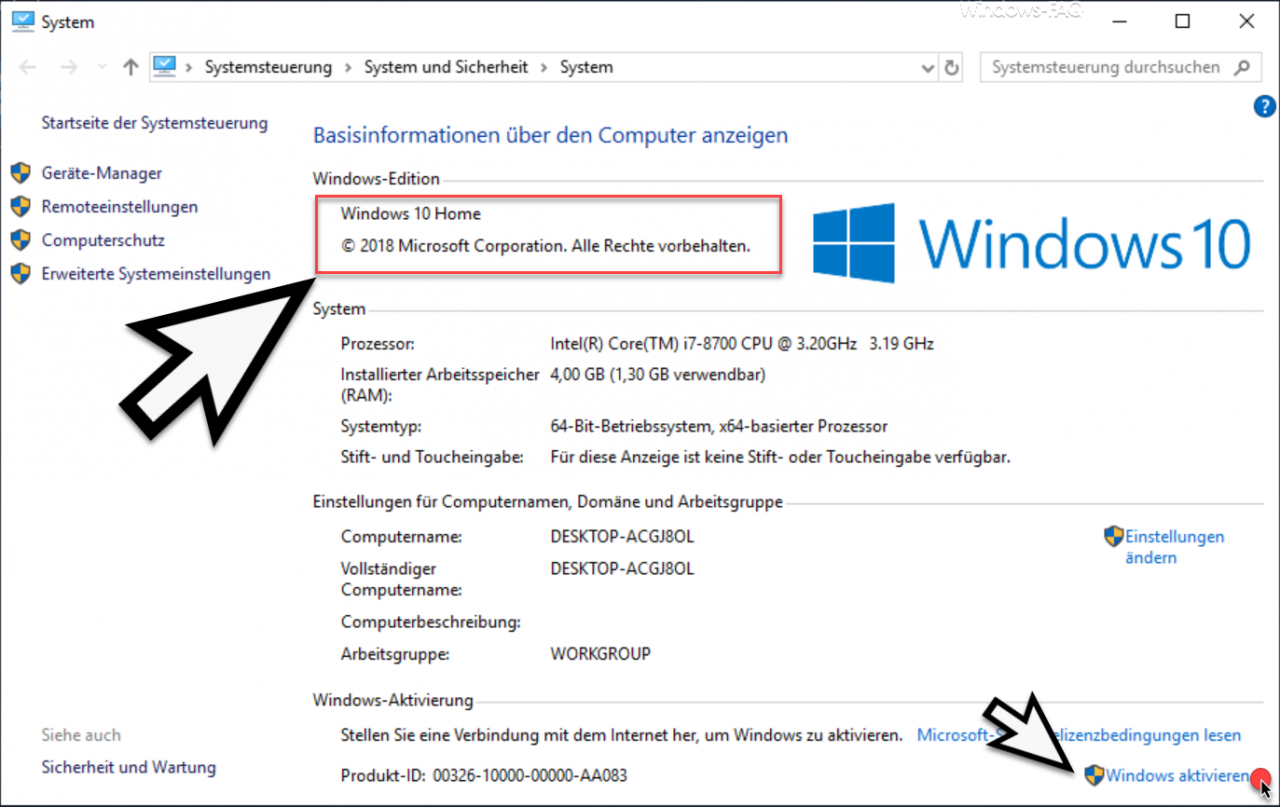 Here you can see that the version " Windows 10 Home " is displayed. In our case you can either click on " Activate Windows " at the bottom right or you can call using the key combination

the Windows settings and then changes to the area
Update and security / activation
and then to the point
Change product key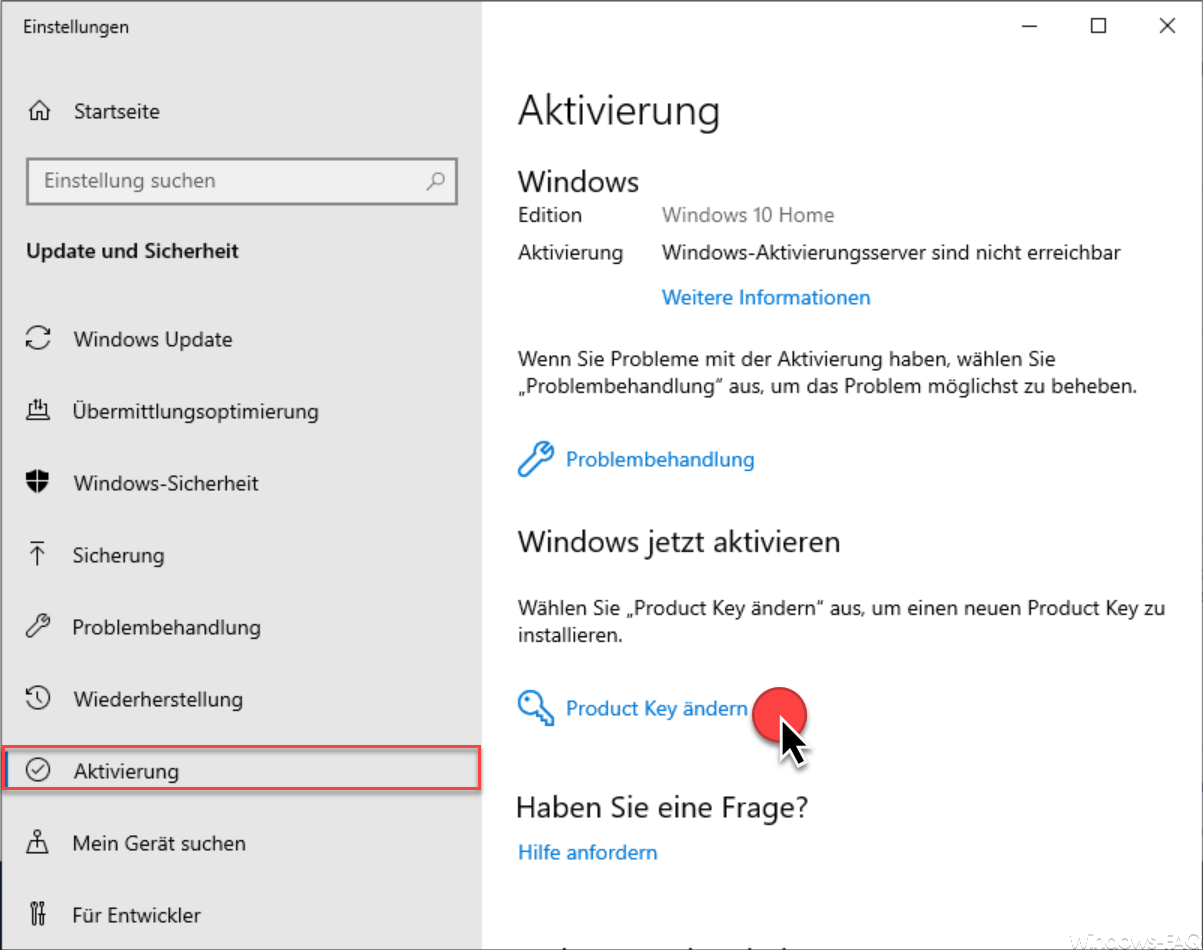 Then a new window appears in which you store the Windows 10 Professional Generic Key . These generic keys are Windows 10 standard activation product keys that Microsoft makes publicly available and can therefore be used to upgrade to Windows 10 Professional.
However, this does not mean that you do not have to have a real Windows 10 Pro product key at hand after the upgrade to properly activate your Pro installation.
Microsoft provides the following generic product keys :
Windows 10 Pro: VK7JG-NPHTM-C97JM-9MPGT-3V66T
Windows 10 Pro N: 2B87N-8KFHP-DKV6R-Y2C8J-PKCKT
Windows 10 Pro for Workstation: DXG7C-N36C4-C4HTG-X4T3X-2YV77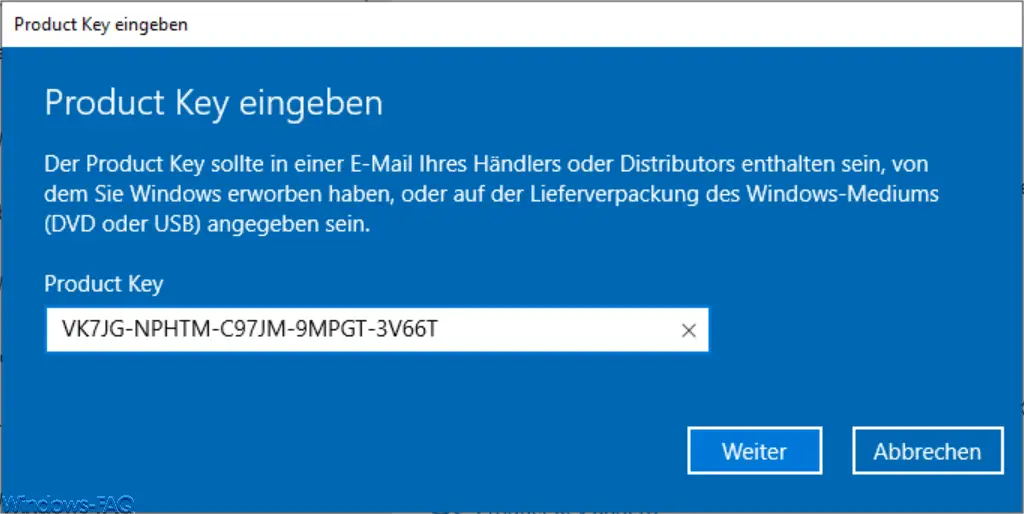 The following message then appears:
Windows Edition Update
By Edition Upgrade Windows new features are added. At the beginning, make sure that you have saved your data and closed all apps.
The upgrade may take a moment and this device will restart. You can only use the device after the upgrade is complete.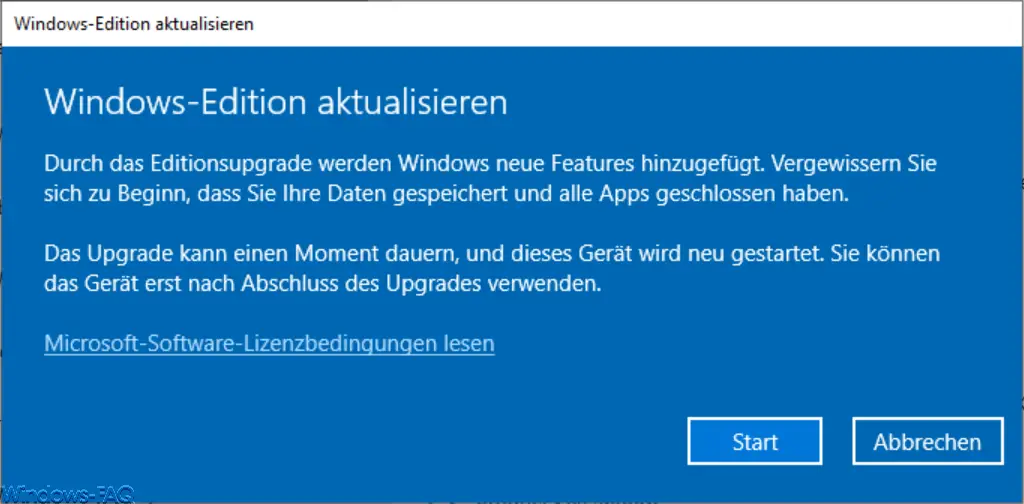 After confirming " Start ", Windows starts upgrading from Home to Pro .

This home upgrade process to Windows 10 Professional can now take a few minutes. Of course, this depends on the speed of your PC, notebook or tablet.
Windows 10 will restart during the upgrade process . As soon as Windows 10 Pro has started up, you can use the above key combination " Windows key + scroll " to check again whether " Windows 10 Professional " is now displayed.
Important: Finally, you must now enter your valid Windows 10 Pro Key using the same procedure as described above and activate Windows 10 Professional. Only then the upgrade from Windows 10 Home to Windows 10 Pro is successfully completed.
You can find more information on the topic of "Upgrade" here:
– Display which Windows 10 feature updates (upgrades) have already been installed
– 32-bit Windows 10 upgrade to 64-bit
– Windows 10 upgrade message "The update is not suitable for your computer"
– Free up used hard disk space with Windows 10 upgrades
– Download settings and Windows Update Upload Limit for Fall Creators Update
– Clear Windows Update History on Windows 10
– Windows Updates 35 days off on Windows 10 Creators Update
– Configure bandwidth limit for Windows updates with BITS