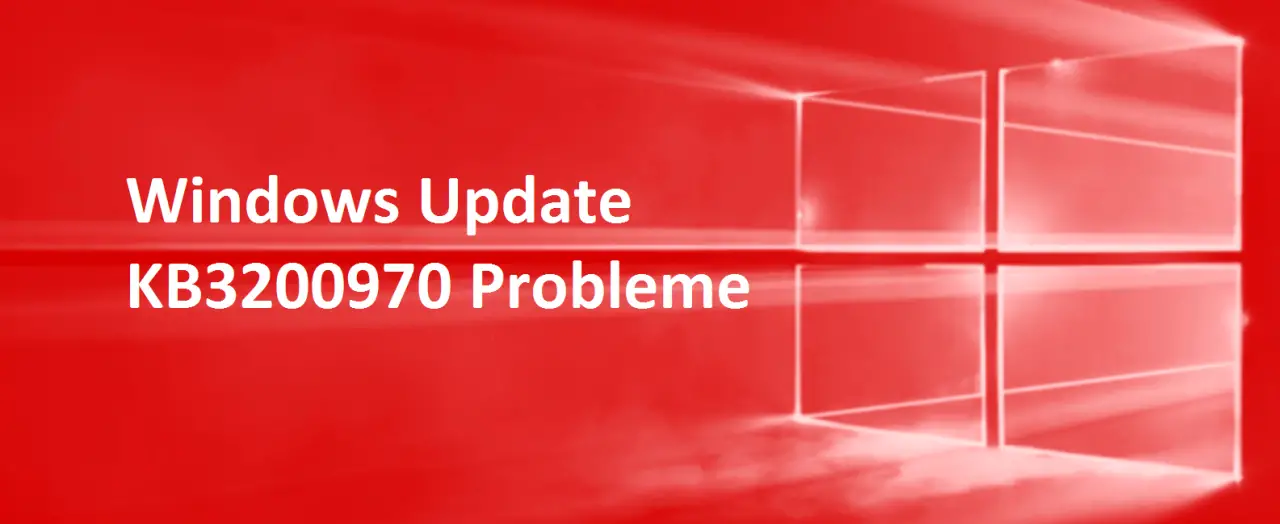 The Windows 10 update KB3200970 is online for just a few hours and the messages from Windows 10 users are already accumulating that there are again problems with the download and problems with installing the updates .
Apparently it's so that alone is the download of nearly 1GB large cumulative update KB3200970 at different percentages depend stay. Most users seem to have problems with 45%, 70%, 95% or even 97%. We have had this phenomenon in other Windows 10 updates in the past few weeks. Even after waiting for more than 1 hour , the percentage display on the download bar no longer moves .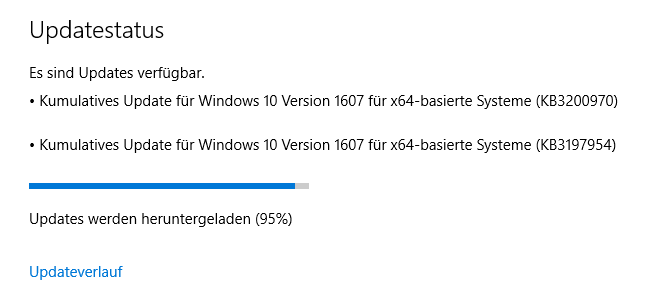 Even if the download is completed successfully, there are perpetual installation times . Here, too, there is sometimes talk of several hours.
We have already installed the update ourselves, the installation took about 40 minutes in total. Apparently the update was processed correctly, but we also have another problem that Windows 10 seems to get stuck in the end . The normal Windows start picture or the desktop background picture is displayed, but neither the Windows taskbar nor any desktop icons appear .
Only after we press CTRL + ALT + DEL will the normal Windows login process start and the Windows desktop will be visible as it normally appears.
Thus, the Windows 10 update problems seem to continue with the latest updates. It would be very desirable for Microsoft to get these issues under control as soon as possible.
If you also have problems installing the Windows 10 updates, please leave a comment at the end of this post.
Below we have listed further reports on the current Windows Update problems :
– Update error 0x8024a20d KB3197954
– Windows 10 Windows Update error 0x80070057 / 0x8024402c
– Update problems with Windows 7 with KB3185330 and KB3192391 – Phase 2 of 2
– KB3194496 update problems – Reboot loop
– Windows update problems with Windows 10