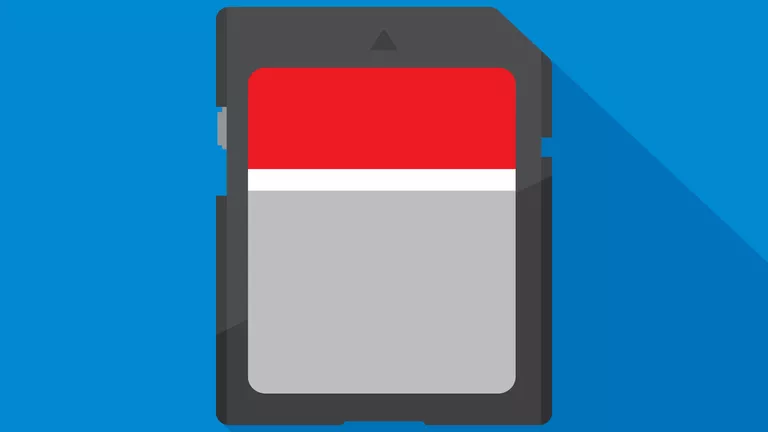 A common problem that people encounter when using an Android smartphone or tablet is lack of space or memory to save images and videos or install video games and other applications. One of the easiest solutions to this problem, aside from deleting content from your device, is to transfer Android apps to an SD card.
What is an SD card?
SD cards are small plastic cards for storing data. There are three different sizes of SD cards.
SD Card: The original SD card format measuring 24 x 32 mm in size. This is most commonly used on desktop and laptop computers.
MiniSD card: The MiniSD card is smaller than the normal SD card at 21 x 30 mm. This format is common in older models of smartphones and tablets, but was eventually replaced by an even smaller MicroSD card.
MicroSD Card: The type of SD card commonly used in modern smartphones, tablets, digital cameras, and video game consoles like the Nintendo Switch. MicroSD cards measure 15 x 11 mm in size.
All SD cards are available in a variety of storage sizes, and their prices will vary depending on the size, brand, and individual store that sells them.
Most MiniSD and MicroSD cards are sold with an adapter that allows them to be used in devices, such as a laptop, that require standard SD card sizes. Mini or MicroSD cards are placed inside these adapters, which are then physically inserted into an SD card slot like a normal SD card.
What does "SD" mean in SD card?
The SD in the card format name officially stands for Secure Digital (however, many people confuse it with an abbreviation for SanDisk, a popular SD card manufacturer).
SD cards have no connection to the Nintendo DS and 3DS family of handheld video game consoles.
What type of SD card does my Android device use?
Most modern Android smartphones and tablets use the size of a MicroSD card. However, all instruction manuals will mention which SD cards are compatible with the associated device, so it's worth checking to make sure which type you'll need before buying one.
If you have an Android tablet or old phone, you may need a MiniSD card.
How to insert an SD card in an Android device
Most modern Android phones and tablets support MicroSD cards. Just locate the often hidden card slot. Once you have found the slot, you can insert the card as follows.
Typically, the MicroSD card slot is located on the side of an Android device. It may be hidden by a plastic flap or it may have a small hole next to it that will be used to open it.
Open the MicroSD card slot by lifting the cover or slowly inserting a pin or needle into the small hole.
If a small tray opens, put the MicroSD card into it and reinsert the tray into the Android device. If your device only has a small slot, you can simply insert the disc directly into it like a DVD in a DVD drive.

With the screen of your tablet or phone facing you, make sure the side of the MicroSD card with the label or sticker is facing up when you insert it.

Replace the cover over the slot if you removed it earlier.
How to format the SD card of your Android
Before you can use the SD card on your Android smartphone or tablet, you need to format it properly. Depending on your device, there are two methods to do this.
Method 1: Automatic
After inserting the SD card, the Android device may send you a notification. From within the notification, tap on Configure .
You will be prompted to choose one of two formatting styles. Tap Use as portable storage if you plan to use it to transfer documents, photos, and videos between devices. Tap on Use as internal storage if you want to install apps on it. If you are planning to transfer apps to SD card, tap on this last option.
Click on Next .
Tap on Erase & Format . This will remove everything on your card and prepare it for use on your Android device. This process can take several minutes.
Your SD card should be ready.
Method 2: Manual
If you didn't get a notification or accidentally discarded it by accident, you can format the drive by doing the following.
Open Settings .

Tap on Storage .
1. Tap on the name of your SD card.
Click on the three dots in the upper right corner.

Tap on Storage Settings .
Tap on Format to delete everything on the drive and use it to transfer files. 2. Tap on Format as internal to prepare the drive for storing Android apps.
Tap on Erase & Format .
Your SD card will now have all of its content erased and will be formatted for use by files or applications depending on which option you tapped.
How to Move Apps to an SD Card on Android
To transfer an Android app to the SD card, make sure it has been formatted as internal via the steps above, and then do the following.
Open Settings .
Tap on Apps .
Locate the Android app you want to move to SD card and tap on its name in the list.
Tap on Storage .
Below the text that says Storage Used. Tap on Change .
1. Tap on your SD card in the list of storage locations. The selected app will now be moved to the SD card.
Should I install Android apps on an SD card?
Moving Android apps to an SD card is not necessary and is mainly done by most people to free up space for other data on their device. If you have enough space on your Android smartphone or tablet and you don't have memory issues, there's no reason to use an SD card.
Can I move all Android apps to SD card?
While most Android apps can be transferred to an SD card, some can't. This restriction is usually imposed on apps by their developers due to the need to directly access the hardware of your Android device. These apps may also be required for your smartphone or tablet to function properly and placing them on an SD card will break the device when the card is removed.
If an Android app can't be transferred to an SD card, the option to move it simply won't appear, so you don't have to worry about transferring the wrong apps.
What else can SD cards be used for?
In addition to being used to store Android app installations, SD cards can also be used in Android devices to store photos, videos, and other files. Placing files on an SD card not only frees up space on your device, but also allows you to easily transfer them to another device much like you would a USB drive or a recordable CD, DVD, or Blu-ray Disc.
Where can I buy an SD card?
SD cards can be purchased at most electronics stores, camera stores, convenience stores, and online stores like Amazon, AliExpress, and BestBuy. It's usually worth shopping around when shopping for an SD card, as the cost can vary greatly depending on brand and store.