With the Windows 10 Sprint Creators Updates Version 1803, Microsoft has released an innovation regarding the well-known scroll bar in the Windows windows . By default, Windows 10 is now set so that the familiar scroll bar for scrolling within the window is hidden on the right. The best way to see this is in the " Windows Settings " window . We have shown you the original window here below.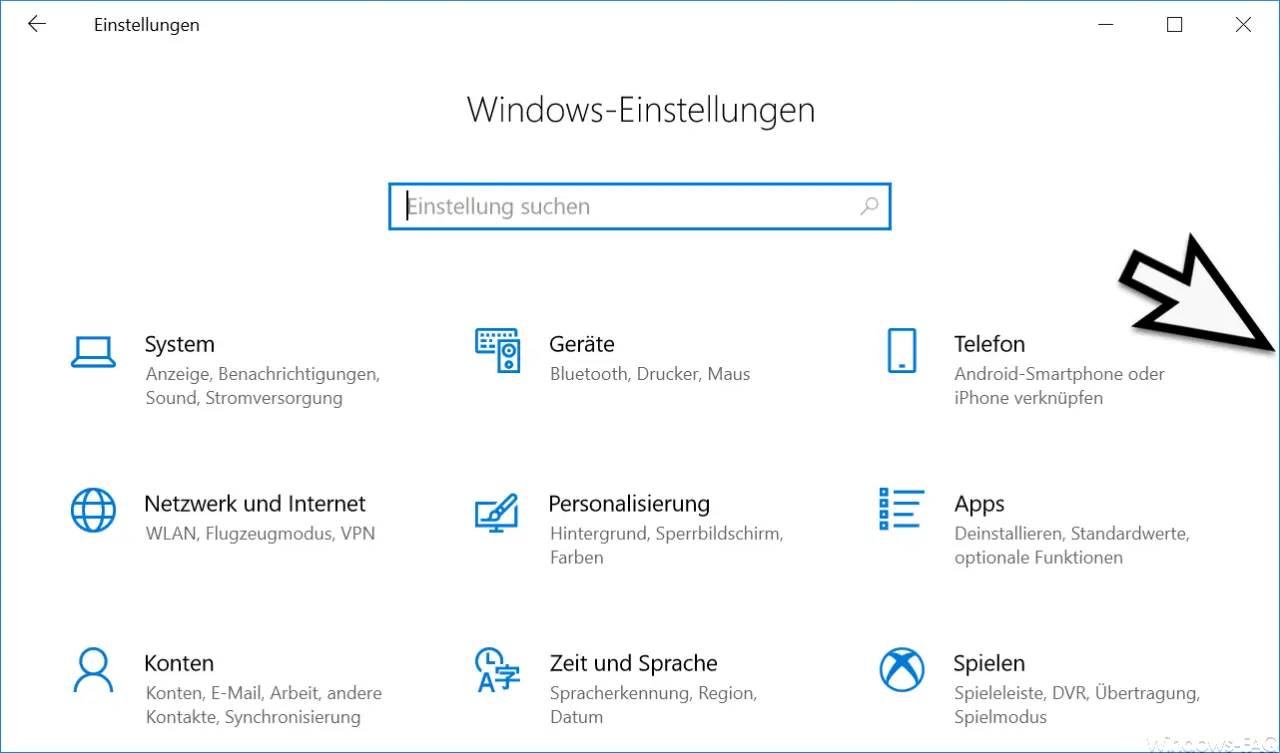 As you can see, there is no longer a scroll bar on the right side of the window , so that it is not visible to the Windows user whether the window can be scrolled even further down. Windows users who are not so experienced have problems with this, because it is not immediately apparent that more information is actually available.
The window scroll bar is only displayed when the user moves the mouse near the right edge of the window . We have also illustrated this as an example below.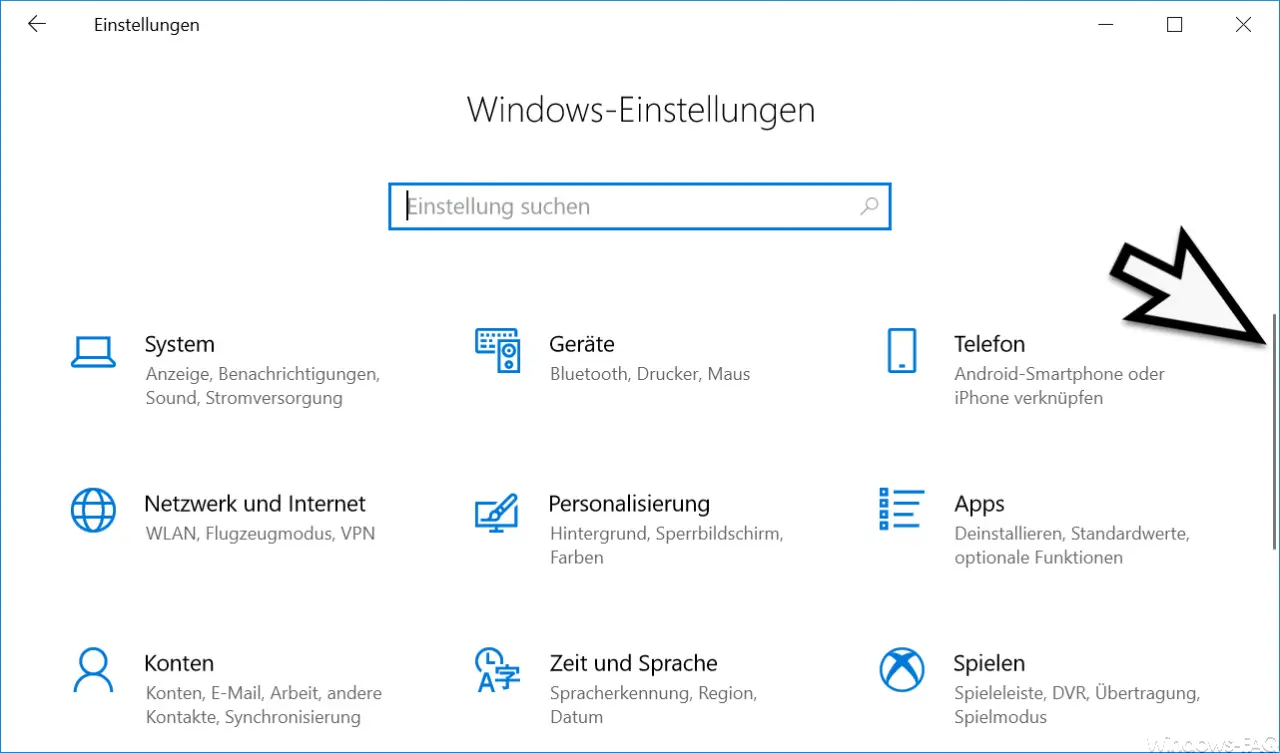 Based on this rather thin scroll bar, you can at least see that there are more options available in the lower area of ​​the window. You can change this all over again and permanently show the scroll bar . To do this, you have to call up the following point in the Windows 10 Settings app.
Ease of use
Below you will find the point in the left column
display
Now you have to scroll down a little and then you will see the following setting area.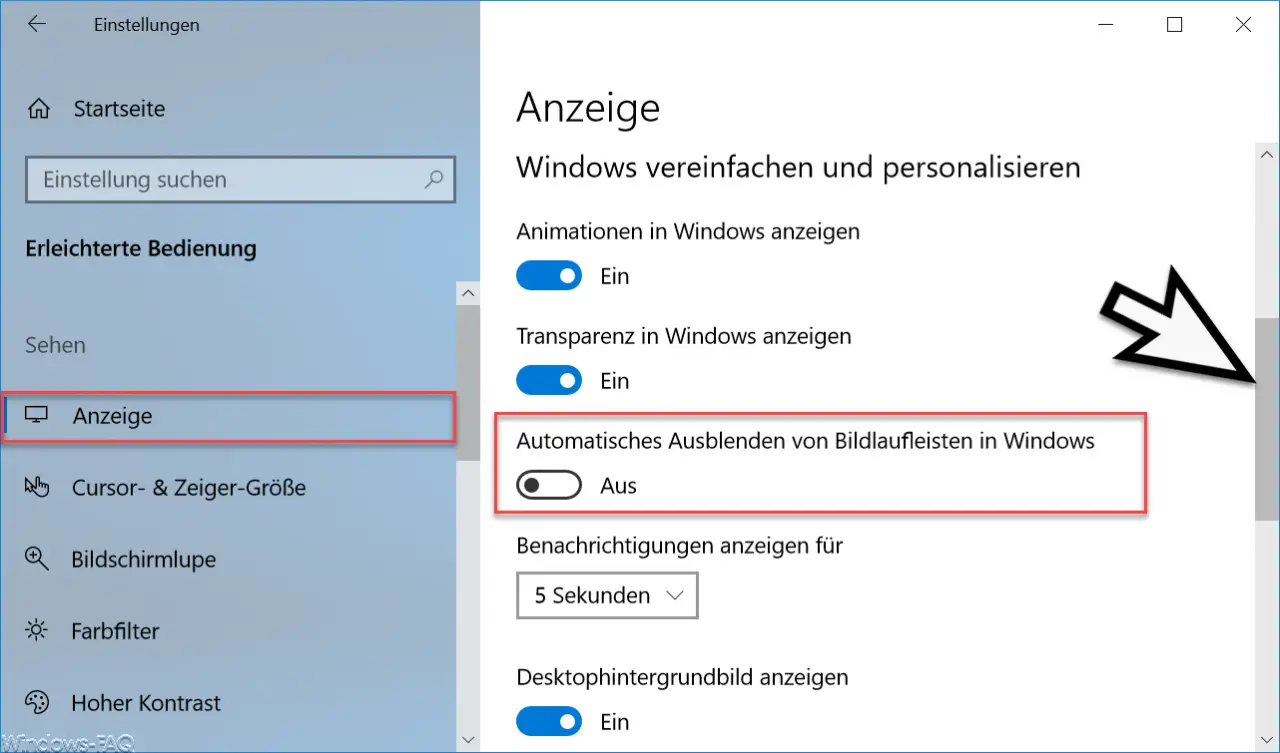 Here you will find the corresponding setting option for the Windows 10 scroll bars .
Automatically hide scrollbars in Windows
As you can see in the picture above, the appearance of the Windows scroll bar has changed back to the familiar design.
Below you will find more interesting articles about Windows 10.
– Switch off the display of the number of Windows 10 notifications
– Show the user before logging on to Windows (Sign In Message)
– Show memory usage in Windows 10 and free up memory space
– Switch Windows 10 battery indicator (Metro) in the Windows taskbar to the old design
– Trash Do not display the symbol on the desktop
– remove the date and time from the Windows task bar via GPO