Most Windows 10 users can hardly imagine anything under the term " badges ". As badges Microsoft called graphs or changes to icons that are located in the Windows 10 taskbar. A good example of " badges " is the Outlook program icon , which changes when there are unread emails.
By default, the Outlook icon in the Windows 10 taskbar looks like this.

On the other hand, if the "Badges display function" is activated, the same task bar looks like this.

As you can see, a letter symbol has now been integrated into the Outlook symbol , which indicates unread e-mails. This " badges " display is usually useful, but there may be reasons to deactivate these icon changes . For this reason, we would like to briefly explain below how you can easily change these badges settings in Windows 10 .
To do this, you first call the Windows settings using the known key combination

Windows key & "I" and then give the word
Badges
in the search box, as you can see below.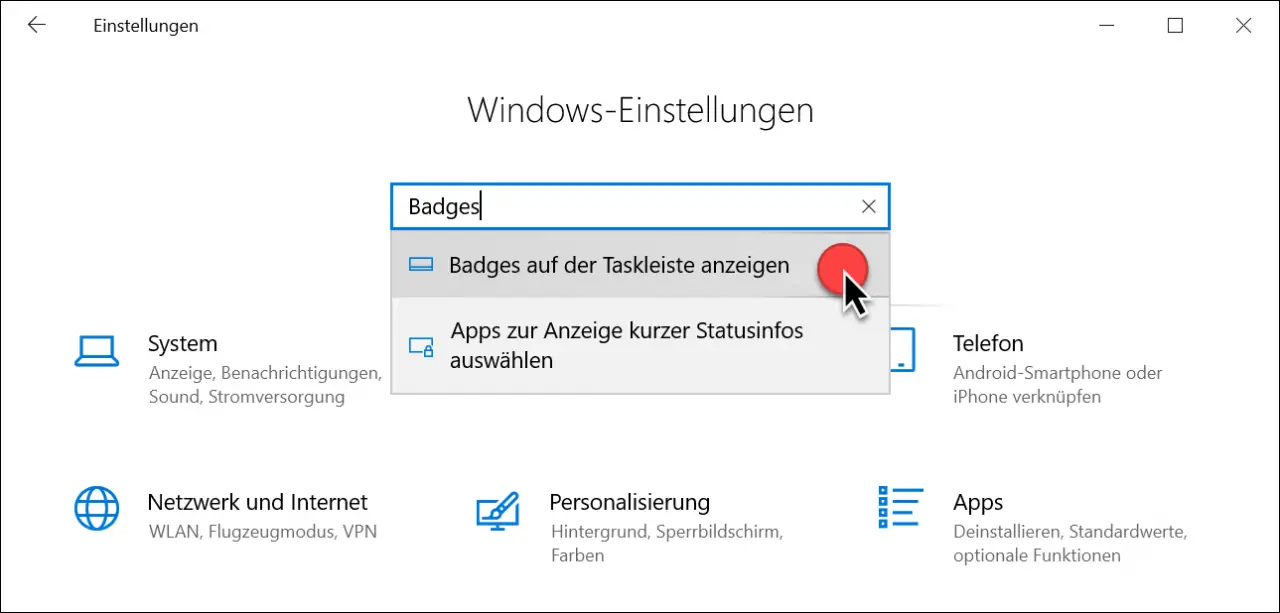 Then you choose the point
Show badges on the taskbar
and in the following window you choose the point on the left side
Taskbar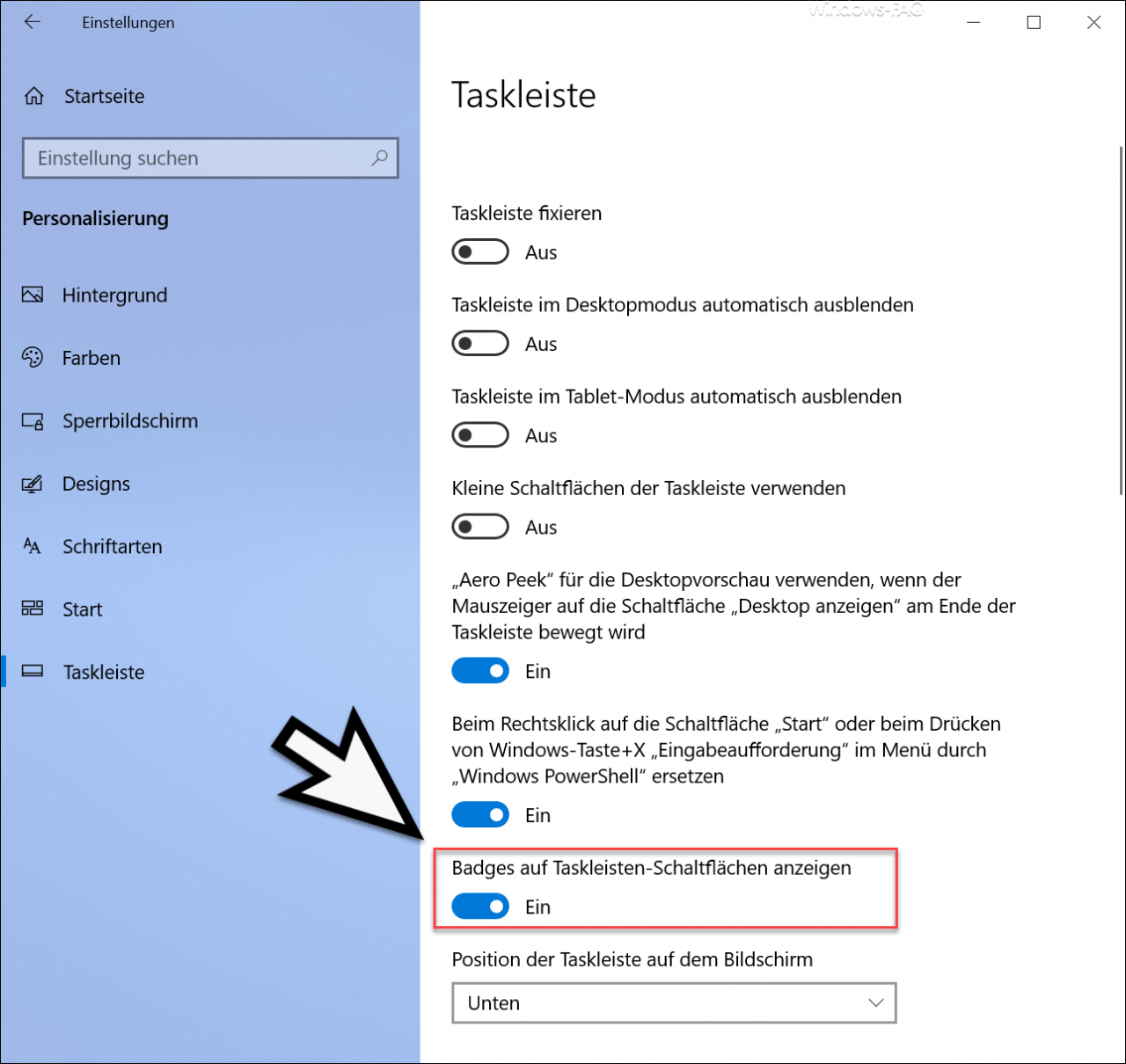 Now you can find the desired badges setting relatively far below with the name
Show badges on taskbar buttons
Now you have the possibility to activate or deactivate the badges display . Incidentally, these changes become active immediately and the icons in the Windows taskbar are adjusted immediately.
You can also control these badges settings via the registry . We will explain how this works in another article on the topic of " badges ".
Many other useful Windows settings regarding the Windows taskbar can also be found in these articles.
– Lock all taskbar settings for Windows users
– Add the symbol for the Windows 10 hard copy program "Cut and sketch" to the taskbar
– Deactivate grouping of the taskbar
icons in Windows 10 – Show or move taskbar icons (system icons) on the taskbar only on the 2nd monitor
– Windows Automatically hide or show taskbar
– Remove task view (timeline) from Windows 10 taskbar
– Remove contacts icon from Windows 10 taskbar
– Show or hide Windows taskbar icons completely
– Enlarge the thumbnails in the Windows taskbar
– Time and date from Windows 10 taskbar Remove
– taskbar on the second monitor to shut down if Windows 10
– list of recently used files in Windows 10 delete taskbar
– speaker icon in Windows display 10 taskbar
– network icon from Windows 10 taskbar remove or show
Screen keyboard icon from the Windows taskbar remove 10