The administrator wants that. Have the user see a message before logging on to Windows so that the employee is informed in good time about maintenance appointments or receives direct information about changes to their Windows PC. This " Sign In Message " is possible as standard with Windows and we will show you here how this works.
But first, just as an example of what this message might look like before logging on to Windows .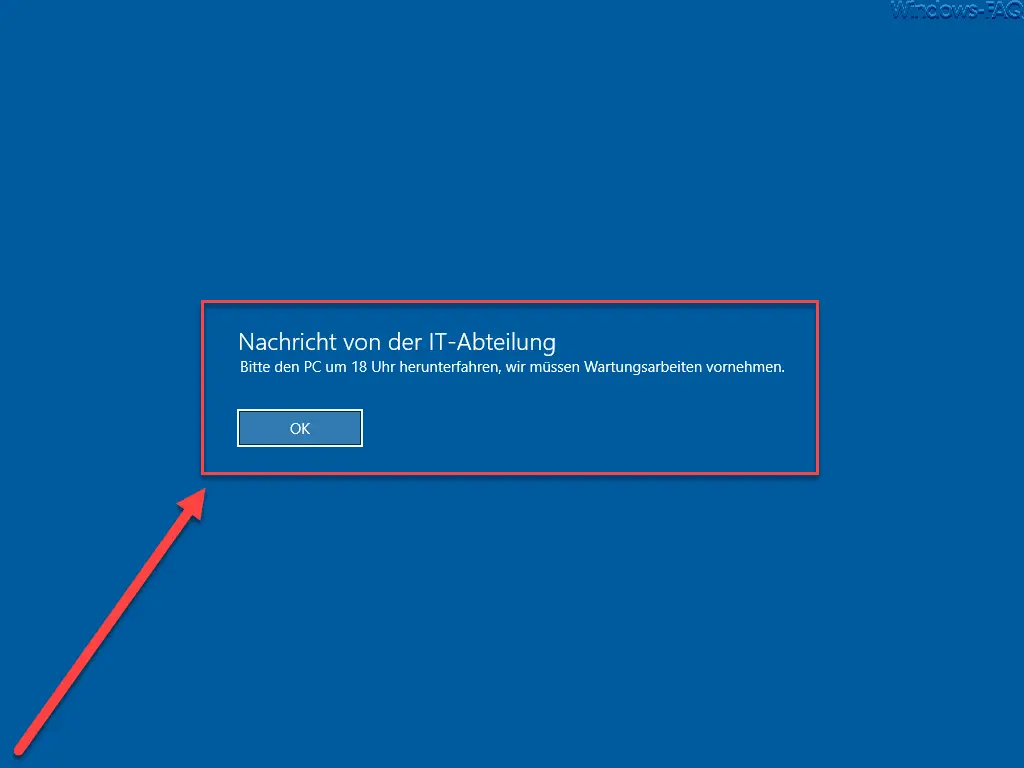 In order for the user to receive this information before logging on to Windows , you have to make the following change.
Show message titles to users
On the one hand, there is the option to edit or set up the following security option in the local security guidelines (secpol.msc) .
Interactive login: Message for users who want to login.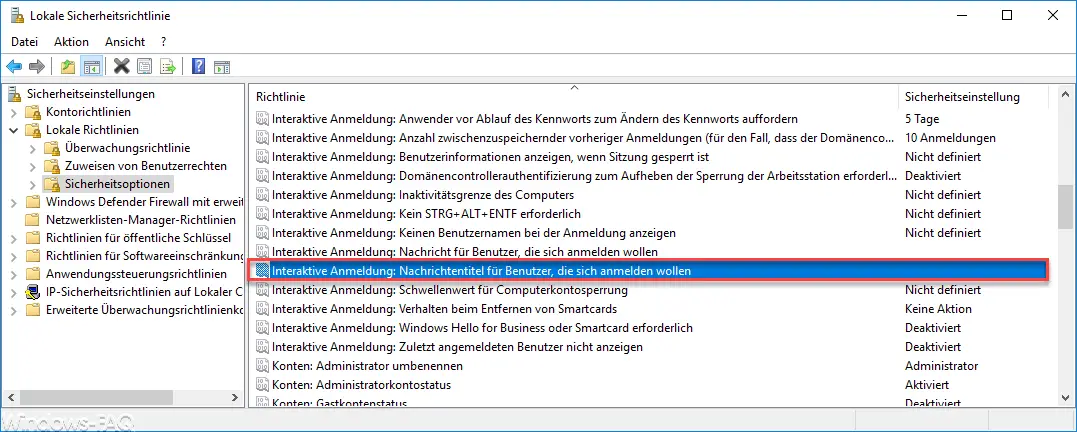 Here you can enter the message that the user will then see before registering.
WARNING: Unfortunately, this security policy only works with Windows 10 Enterprise and Education, not with Home or Professional. To be able to use this function, you have to do this via the registry as described below.
Microsoft describes this notification function as follows:
Interactive logon: Message title for users who want to log in
This security setting allows you to specify a title that is displayed in the title bar of the window with the message specified under "Interactive logon: Message for users who want to log in".
Default setting: no message
Set registration message via registry
You can show the user the message by setting 2 values ​​in the registry. Both values ​​are in the following registry path.
HKEY_LOCAL_MACHINE SOFTWARE Microsoft Windows CurrentVersion Policies System
There is the entry
legalnoticecaption
and
legalnoticetext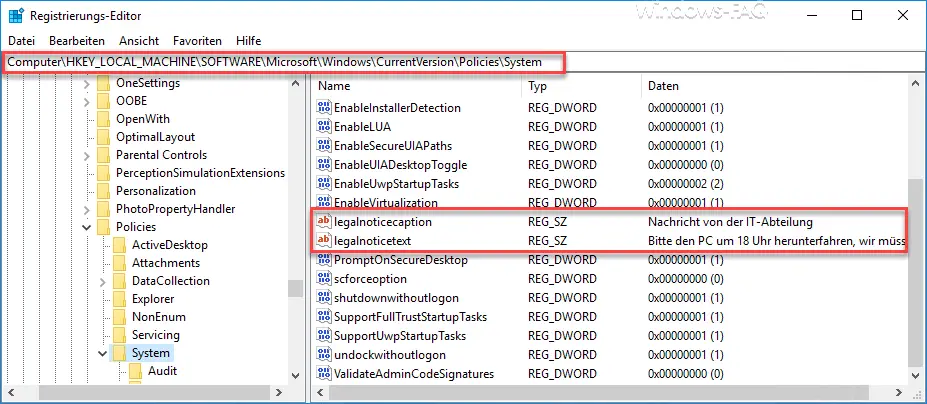 In the " legalnoticecaption " field you can enter the headline of the registration message , in the " legalnoticetext " field you can enter the actual information. Incidentally, the heading is shown in a larger font.
Incidentally, the changes are immediately active and also displayed the next time the user logs on to the PC, just as shown above.
You can find further information on Windows registration in these articles here on Windows-FAQ.de
– No login to the account possible
– Enable secure login with ALT + CTRL + DELETE for Windows
– Accelerate starting desktop applications after Windows login
– Always wait for the network when restarting the computer and logging in
– Welcome animation for Windows 10 login Switch off by changing the registry
– Deactivate animation when Windows 10
logs on for the first time – Automatic user login after Windows has started
– Server manager does not start automatically after Windows login