It is also possible to set up a RAID 5 hard drive network under Windows 10 . We reported a while ago on how to set up a Raid 1 on Windows 10 .
Today we would like to demonstrate in this manual exactly how you can create a Raid 5 with the help of parity . A raid 5 primarily increases data security, because due to the distributed parity, the data is distributed on at least 3 hard disks . With Raid 5, it doesn't matter if one of the at least 3 disks fails, since the data can be restored from the other two hard drives.
We have equipped a Windows 10 with 3 additional hard drives in our Windows 10 test system, as you can see in the following illustration of the Windows 10 disk management .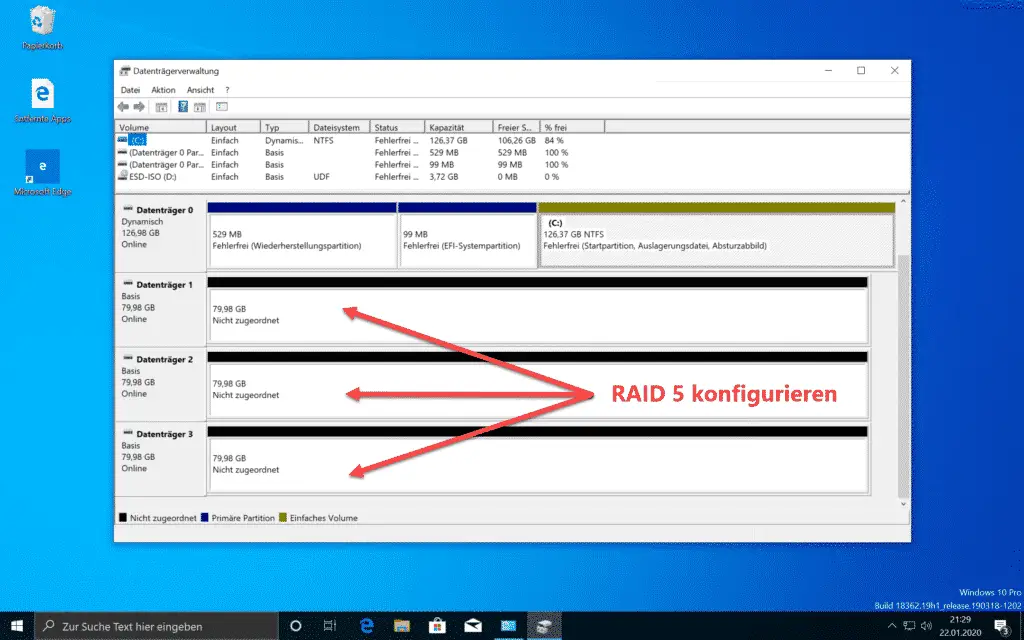 For these 3 data carriers, which are currently still empty and unformatted , we now create a Raid 5 . To do this, we first open the Windows 10 settings via

and look for the program
Manage storage space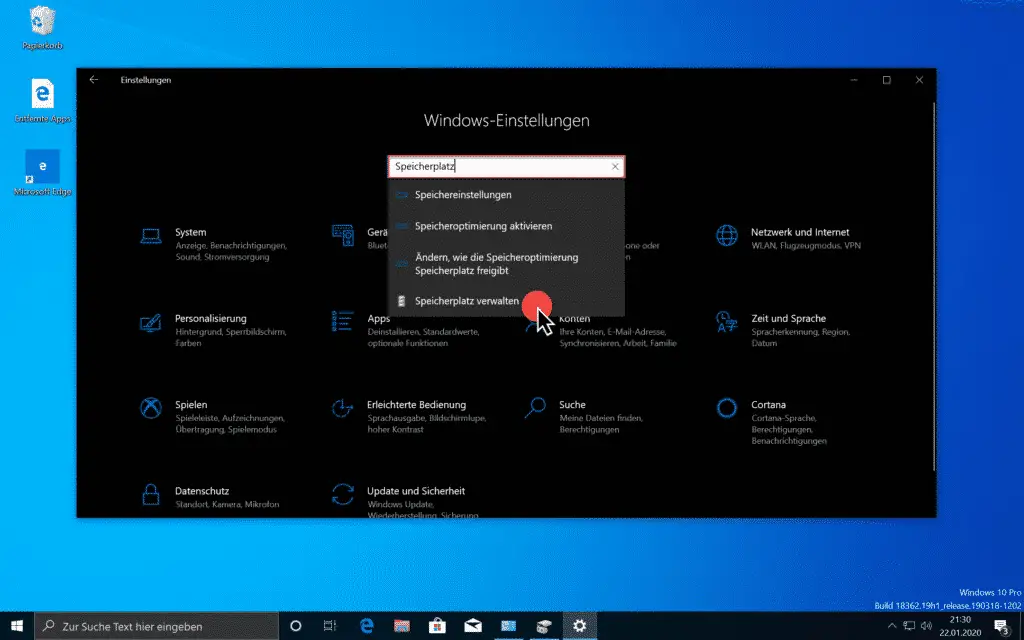 This function for managing the Windows 10 storage space is currently still available in the good old Windows Control Panel , because Microsoft has not yet managed to transfer this functionality to the Settings app.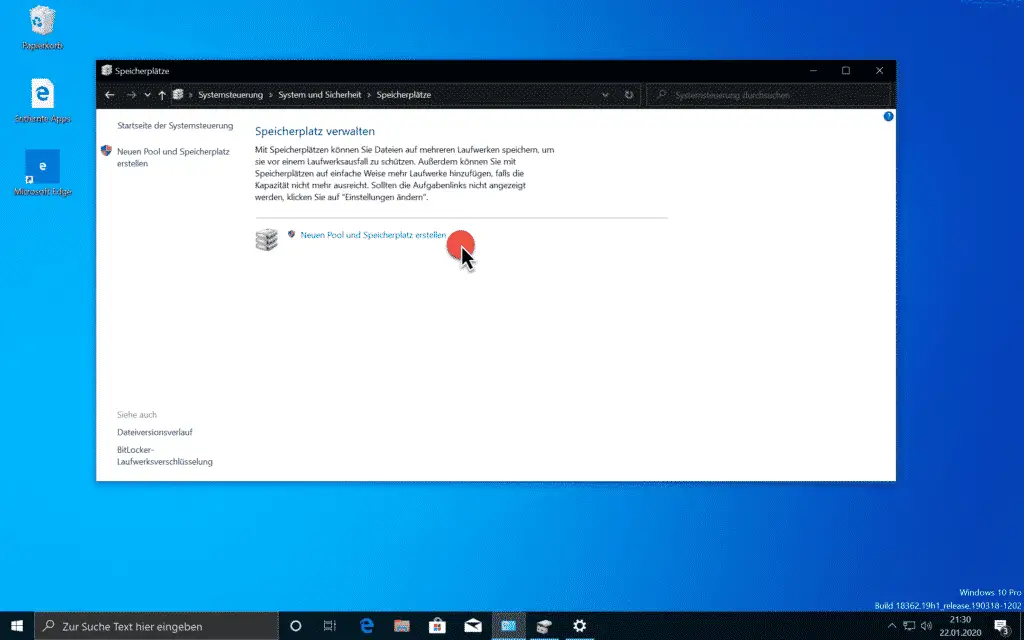 A " new pool and storage space " must now be created here.
You will then see all the unformatted drives for creating a storage pool to choose from.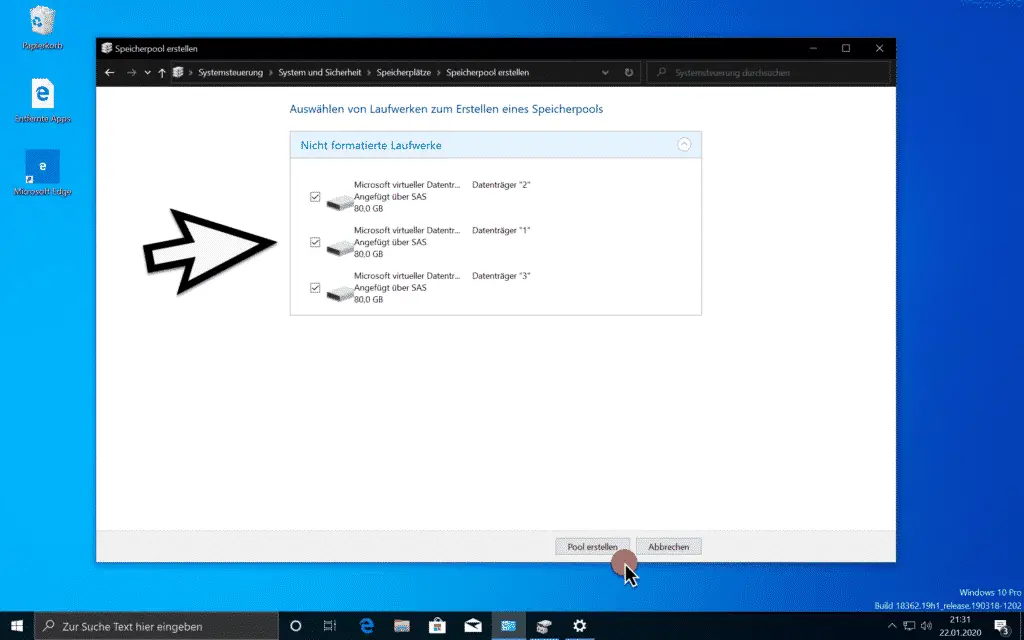 As I said, you need at least 3 drives for a Raid 5 configuration . Then you have the function
Create pool
actuate.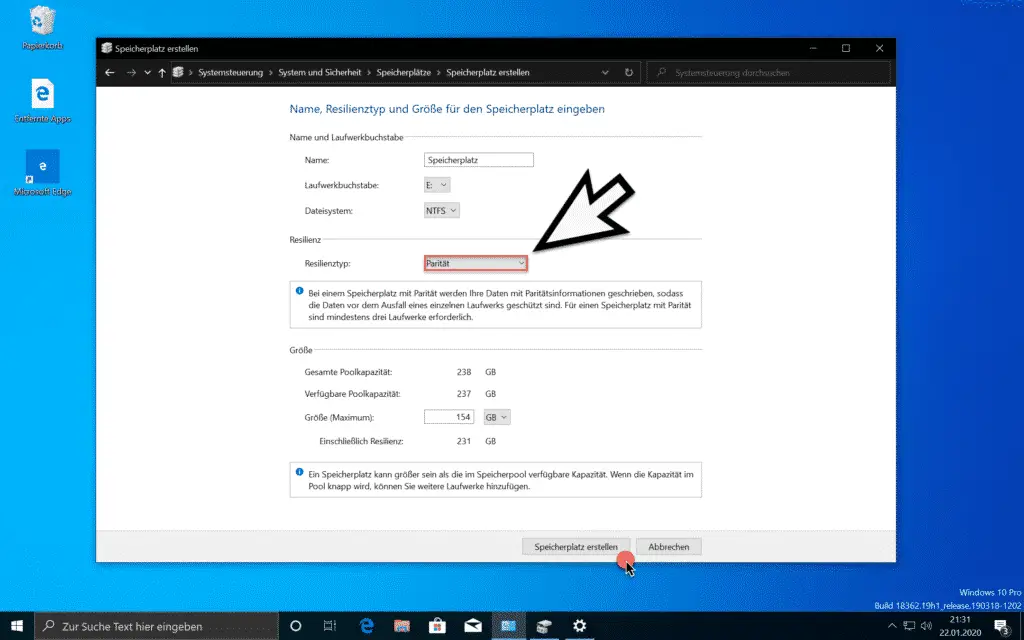 Now you have some setting options for the new Raid 5 configuration .
First you can give the Raid 5 a name . You also have to specify the drive letter under which the Raid 5 drive should then be visible in Windows Explorer. Only " NTFS " remains as a selection as the file type .
Select resilience type
Now the most important setting for the Raid 5 Config follows . In the Resilience type field you have to make the selection
parity
be sure to choose for a Raid 5 facility .
Microsoft describes this type of resilience "parity" as follows.
With parity storage, your data is written with parity information so that the data is protected from the failure of a single drive. At least three drives are required for parity storage.
Below you can see the total and available pool capacity of the Raid 5 configuration . The maximum size of the pool is of course smaller than the total capacity of all data carriers, since storage space is used for the parities.
After clicking
Create storage space
Windows 10 starts setting up Raid 5 .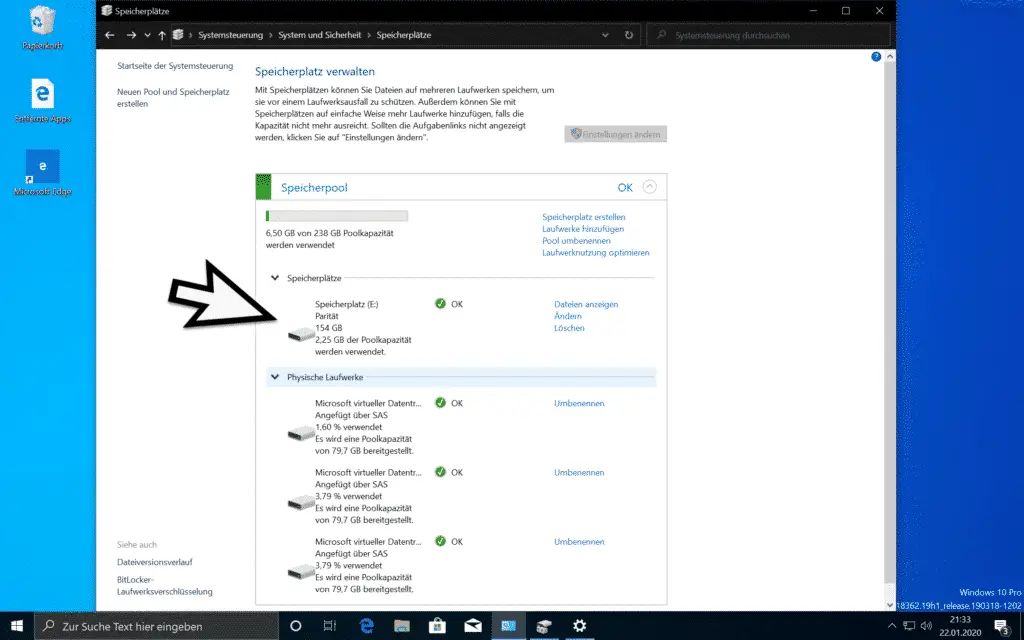 After the Raid 5 has been configured and set up, you will receive this summary at the end. Here you now have numerous options to add drives to Raid 5 and thus increase Raid 5 .
So it is relatively easy to set up a Raid 5 under Windows 10 .