Administrators who have a lot to do with Windows Server operating systems are familiar with the well-known Windows Server Manager . Windows Server Manager is an administrative console that was introduced with Windows Server 2008 R2 and is also available with Windows Server 2012 R2 and Windows Server 2016.
Below we have shown you an example of a 2012 R2 server manager .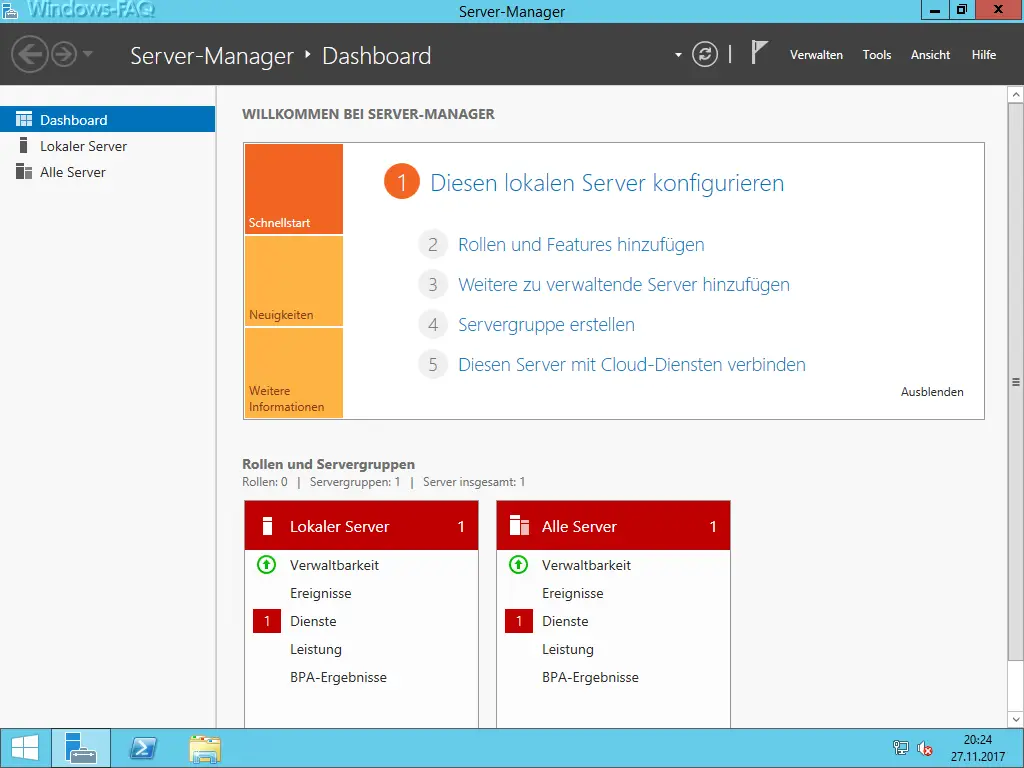 The local server system can be managed comprehensively via the server manager . You can add or remove " roles and features ", have access to the most important Windows administration tools and can also see at first glance any problems with the Windows server. You can also integrate remote systems via Windows Server Manager and then also manage them, so that you ultimately only need one instance of Server Manager .
Unfortunately, this server manager has the peculiarity that it starts automatically after the administrator has logged on. There are two ways to disable the automatic start of Server Manager .
Disable automatic start of the local server manager
If you only want to switch off the automatic start of the server manager on a single server , please select the following items directly in the server manager:
Manage / Server Manager properties
Then you will see the following window.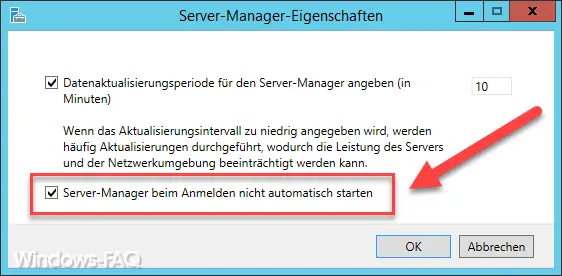 Here you only have to tick the following:
Do not start Server Manager automatically when you log on
Deactivate Autostart of Server Manager via GPO in the entire network
Microsoft has of course also provided a group policy with which you can deactivate the server manager's autostart function on all or certain servers. To do this, call up the following key in the Group Policy Management Editor .
Computer configuration / administrative templates / system / server manager
Then there is the following guideline
Do not automatically show Server Manager when logging in
Below you can see the original picture of the matching GPO.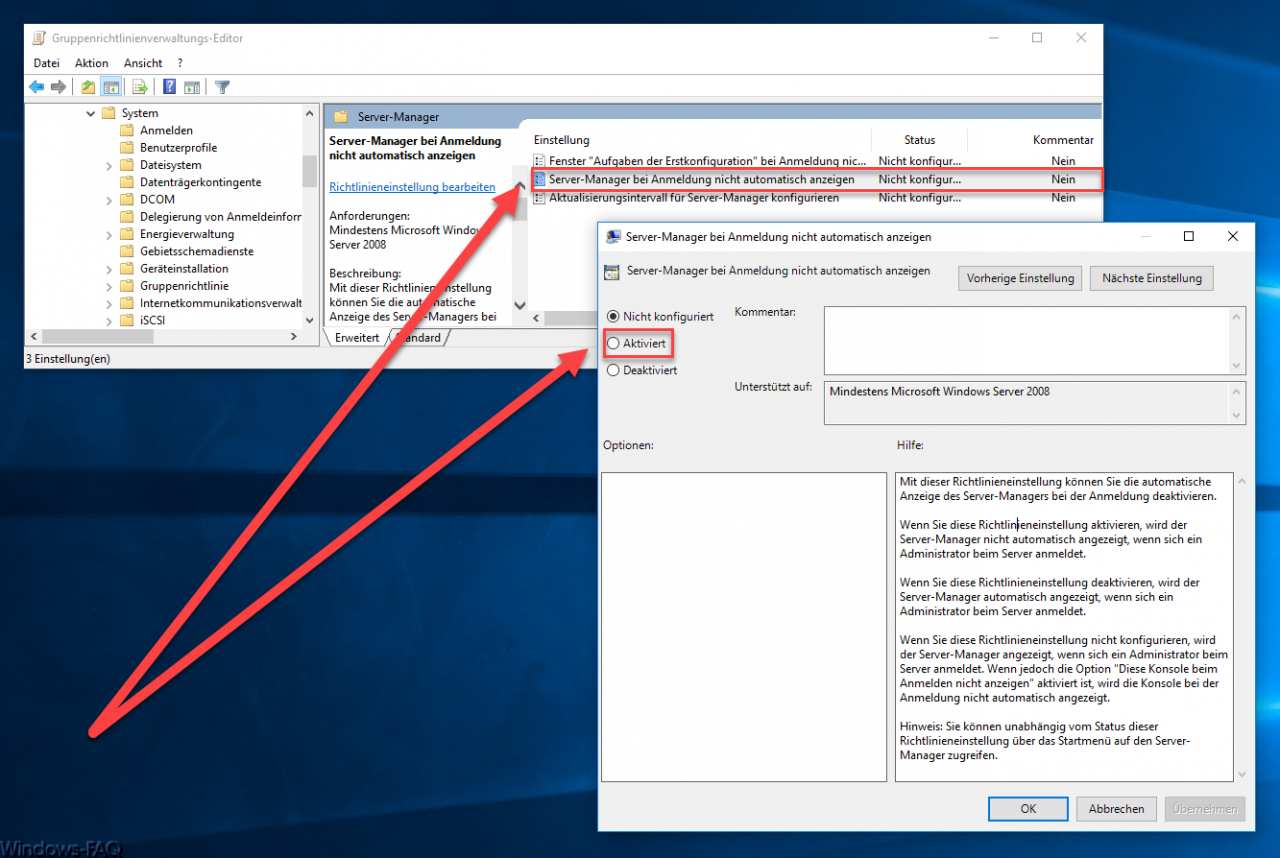 If you activate this GPO and assign it to the corresponding servers via the Active Directory, the server manager will no longer be started automatically for these servers .
Microsoft describes this group policy as follows:
This policy setting enables you to disable the automatic display of Server Manager when you log in. If you enable this policy setting, Server Manager will not appear automatically when an administrator logs on to the server. If you disable this policy setting, Server Manager will automatically appear when an administrator logs on to the server. If you do not configure this policy setting, Server Manager appears when an administrator logs on to the server. However, if the option " Do not show this console when logging in " is activated, the console will not be displayed automatically when logging in.
Note: You can access Server Manager from the Start menu regardless of the status of this policy setting.
You can find more interesting and useful group guidelines in these articles.
– Set Windows power options for screen and standby mode via GPO
– Correctly distribute IE proxy server settings via GPO
– Automatically delete inactive user profiles after a certain number of days
– Only allow local user profiles
– Administrative ADMX templates for Windows 10 Fall Creators Update 1709 – Download
– At Restart the computer and always wait for the network when logging in
– deactivate animation the first time Windows 10 logs in