If you connect to a Windows 10 client via RDP (remote desktop) , you will initially not notice any differences. This is different, however, if the user then tries to restart the remote PC or wants to shut it down. The " Windows Security " button , as we all know it from Windows 7 , no longer exists. Even in the entire start menu of Windows 10 , the user finds no options to shutdown or restart the PC.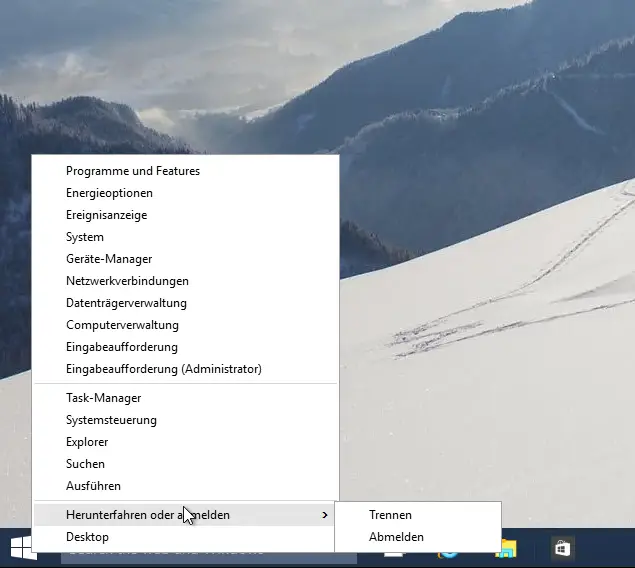 One solution to the problem is to simply press the key combination "Alt + F4" . Simply press this key combination directly on the desktop and then the following window appears: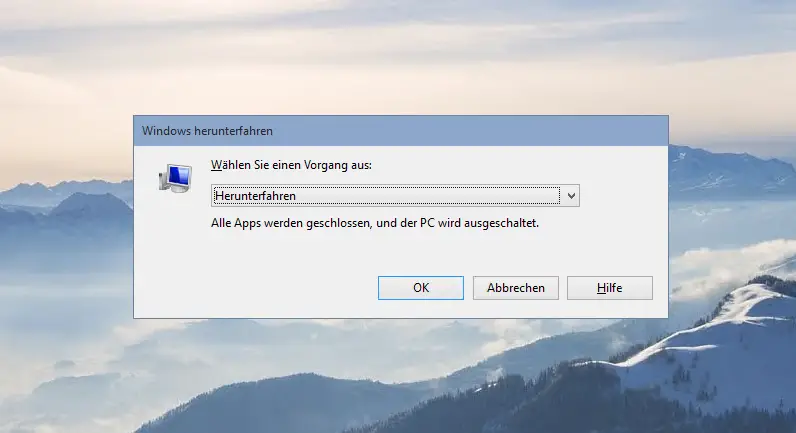 Here you can choose whether the PC can be shut down or restarted . Here the user can not only select "Shutdown", the following additional options are also available.
Change user
Sign out
save energy
shut down
Start anew
Incidentally, this option to shut down a PC is not only available in Windows 10 . "Alt" + "F4" also works in all other Windows versions , including the Windows Server versions. A nice side effect is that the user can shutdown the PC or server even when Windows updates are pending installation. Then the user can choose not to install Windows updates when shutting down . There are many other useful keyboard shortcuts that Windows users can use. Unfortunately, many key combinations are often forgotten, which is why we published a suitable article about the best key combinations under Windows 8.1 some time ago .
Below we have listed a few more useful tips on "restarting" and "shutting down" Windows.
– Delete Windows swap file by security policy on shutdown
– Delete Pagefile.sys (Windows swap file) on shutdown of Windows
– Show or hide the shutdown button on the Windows logon screen – Shut down
Windows 10 faster – Registry change
– Shut down Windows and restart with PowerShell commands
–
Shut down Windows 10 time-controlled with a command – Run scripts when
Windows starts / shuts down or logs on and off – Shut down Windows 10 with the "SlideToShutDown" command
– Restart (shutdown ) PC with Windows 10 during an RDP session
– Windows boot time and time for accurately measure Windows shutdown