Microsoft has provided another command in its Windows operating systems from Windows 7 , i.e. also in Windows 8, 8.1 and Windows 10 , with which you can examine the main memory (RAM) of your PC's for possible errors or problems. The command is:
MDSCHED
You can access the program with administrator rights via the command prompt, as shown below.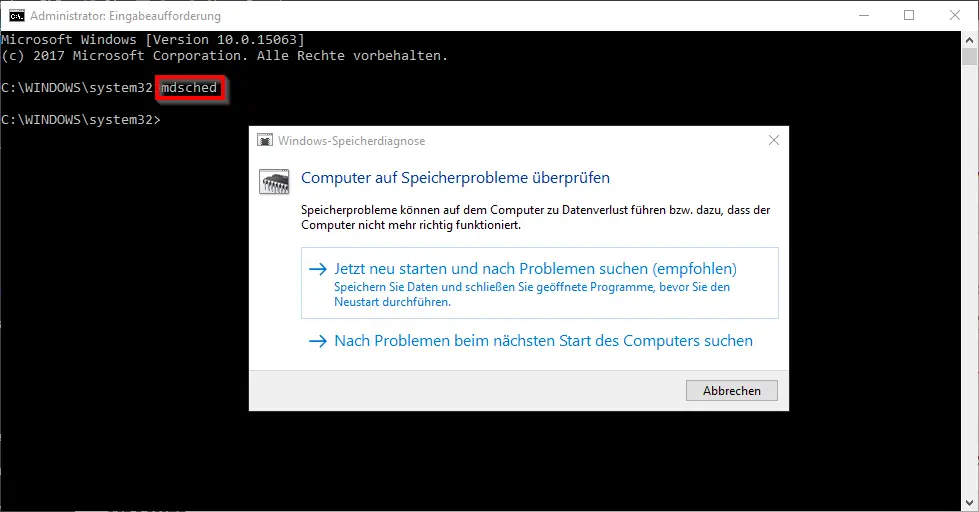 The call also works via the program group " Administration ". The program is then called there
Windows memory diagnostics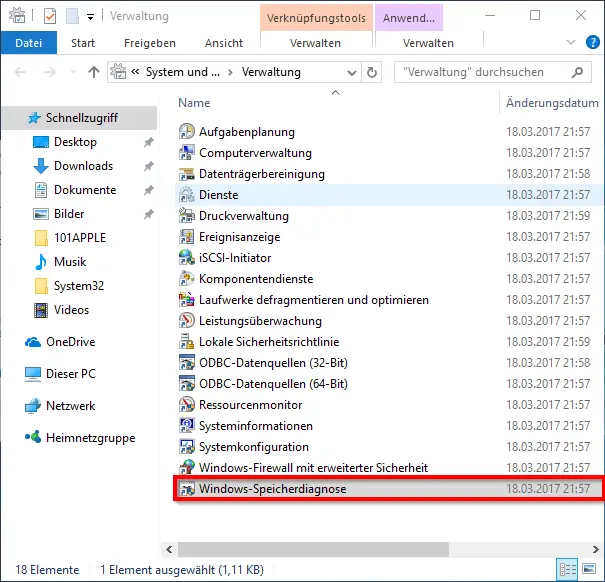 After starting the RAM diagnostic program (MDSCHED) , you have the following options.
Restart now and check for problems (recommended) Save data and close open programs before you restart.
Check for problems the next time you start your computer.
No matter which memory test option you choose, the next time you start the Windows system , a detailed diagnosis of the RAM is carried out at the very beginning . This memory diagnostics should you necessarily then perform when your Windows PC crashes due to unexplained problems or frequent blue screens displays.
After restarting and performing the RAM memory test , Windows will then display a message in the Windows notification area if errors have been found in the RAM. Incidentally, this message only appears in the event of an error. By clicking on the information field you will get more detailed RAM test results . You can then take the necessary measures to correct your main memory problems . It may be necessary to replace one or more RAM bars .
If you want to look at the RAM test results again afterwards , you have to call up the Windows event log. The easiest and fastest way to do this is with the " eventvwr.msc " command . The test results of the RAM check can then be found in the "Systems" log area under event IDs 1101 and 1202 under the " MemoryDiagnosticResults " source .
You can find more articles on the subject of " storage " in these articles here on our Windows blog.
– Accelerate Windows PC with additional RAM memory
– Error "The server was not able to remove an outsourced pool memory…." Eliminate ID 2020
– VMMAP – Tool for examining the physical and virtual memory