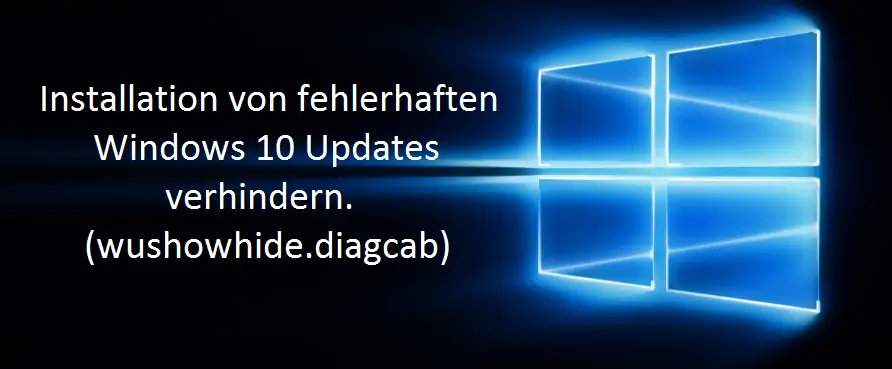 The installation of Windows 10 updates has been a problem for many Windows 10 users for months . Microsoft repeatedly provides faulty updates for download that cannot be installed properly.
However, the problems are a little different for everyone. Most users already have problems when downloading the updates , while others can not carry out the installation properly , so there is an abort error during the installation and the update is installed again and again in an endless loop .
Microsoft has provided a small free tool for downloading the names
wushowhide.diagcab
The prerequisite for using this tool is, of course, that you can still start your Windows system normally or in safe mode .
After the download (download link can be found at the end of this entry) and the start of the program, the following window appears.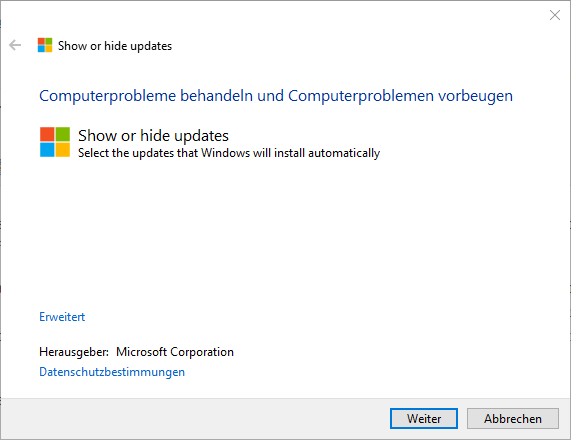 Here you can use Advanced to select whether the repairs should be carried out automatically. After " Next " the following window appears.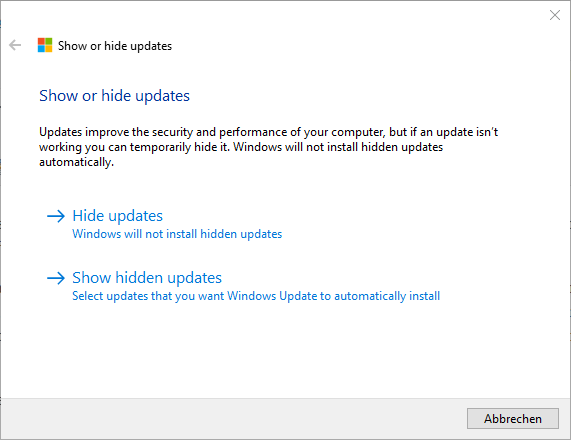 Here you can choose whether you want to " hide " certain Windows 10 updates so that they are no longer installed during the normal Windows update process . Via " show hidden updates " you can revise and change your selection, which you have once defined, at any time.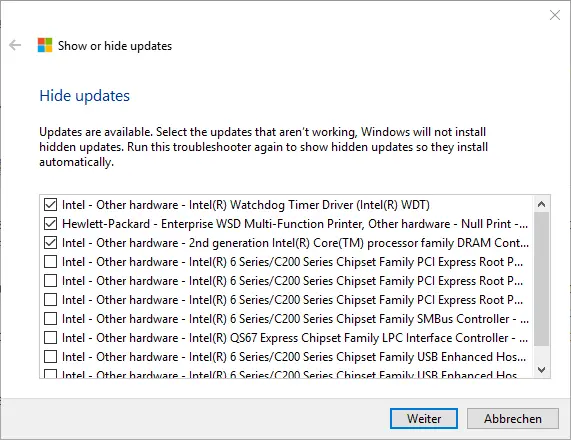 Then you have the choice of which Windows updates you want to deactivate. In this case, we have selected 3 Windows 10 hardware drivers that will no longer be included in the Windows update in the future.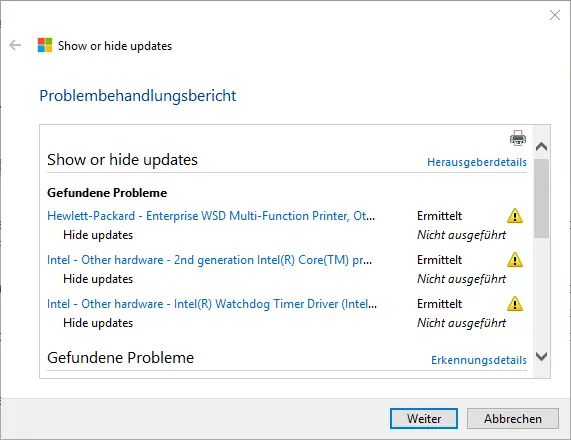 After you have selected the updates, the " Troubleshooting report " will be displayed again as a summary.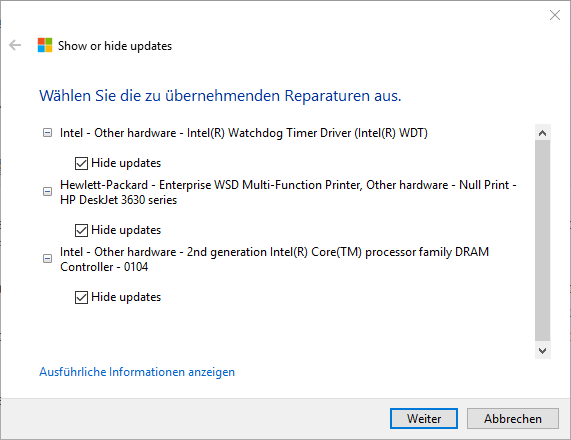 Then you are asked again whether the marked Windows updates should really be deactivated .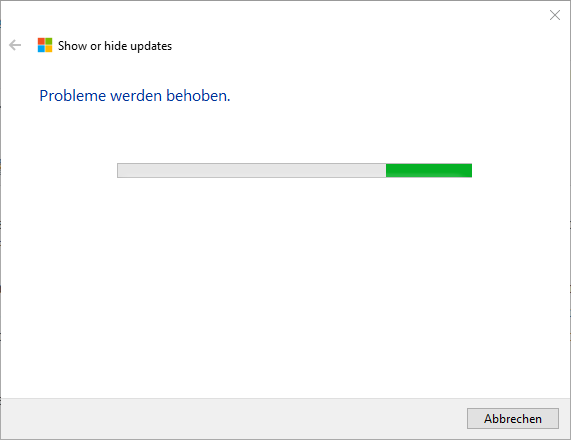 Then the updates are now marked in the existing Windows 10 system so that they are no longer taken into account in the Windows update . Depending on the selection of the updates, this may take a little while.
After that, Windows 10 " Troubleshoot is complete " and the changes to the system have been made. Now you can close the troubleshooting and run the Windows Update function again. The problematic or defective Windows updates , which may have caused you problems for a long time, should no longer appear.
Finally, of course, there is only hope that Microsoft will get the problems under control in its subsequent cumulative Windows 10 updates and that the measures described will then no longer be necessary.
– Download wushowhide.diagcab
And finally, here are some reports about numerous Windows Update problems .
– KB3206632 Update problems with download & disk
usage – 0x80070490 Windows Update error code
– 0x80070003 error code with Windows Update
– 0x80248007 error code with Windows Update
– Windows Update error code 0x80245006
– Windows Update error code 0x80240fff
– 0x8000ffff Windows error code
– 0x80072ee7 error code for the Anniversary Download
– 0xc004f014 error code for the Windows 10 Upgrade Home -> Pro