Again and again, users complain about permanent disconnection of Bluetooth devices in Windows 10 . We also had to experience this frequently and would like to show you below how you can fix these Bluetooth connection problems in Windows 10.
Switch off the power options of the Bluetooth adapter
Often the problem with the Bluetooth connection loss is due to the energy options of the built-in Bluetooth adapter. This enables Windows 10 to deactivate the installed Bluetooth adapter if the Bluetooth device is not currently in use.
Then briefly switching off the Bluetooth adapter can lead to reconnection problems for the Bluetooth device, such as a Bluetooth mouse .
The power options of the Bluetooth adapter are relatively difficult to find. First you need the Windows device manager
devmgmt.msc
call and right-click to open the properties of the Bluetooth adapter .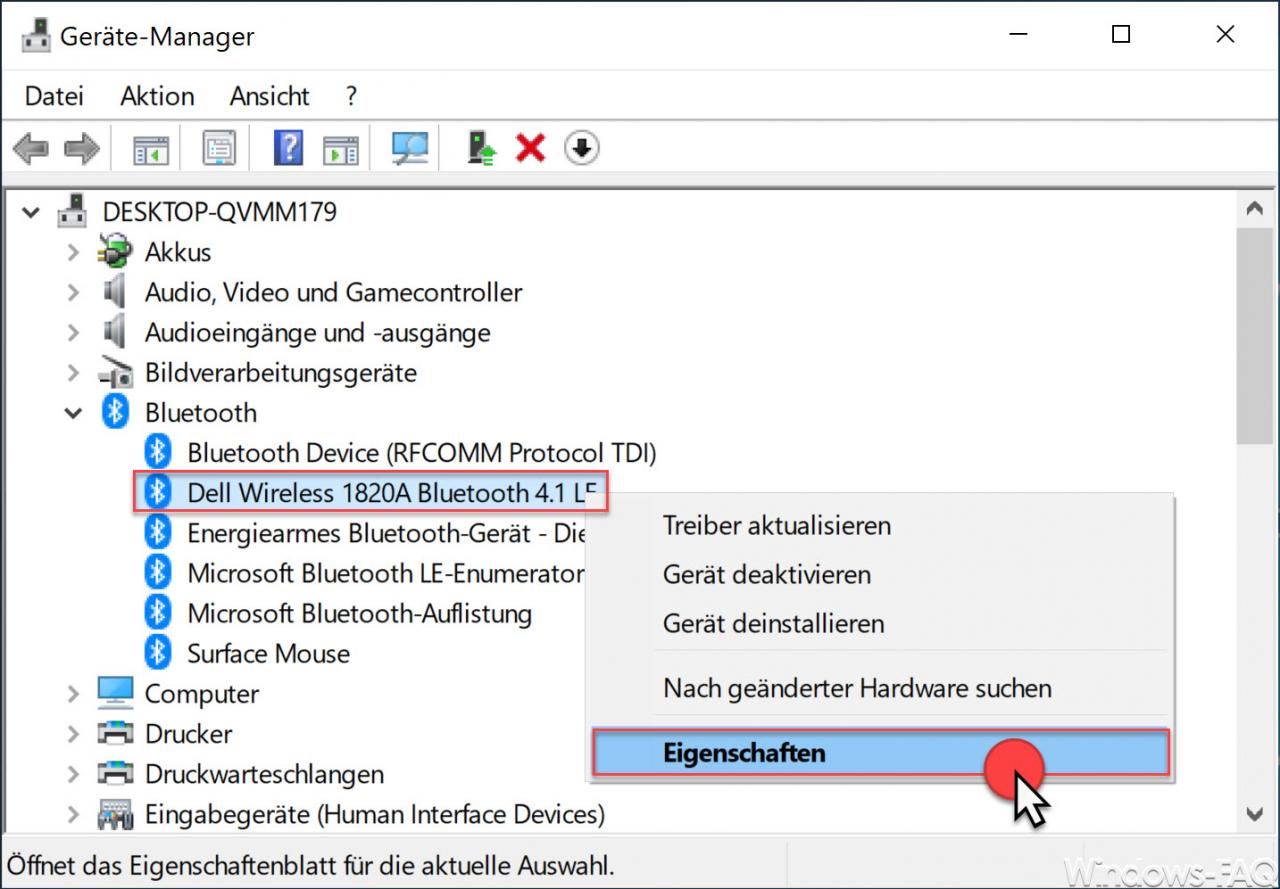 Now another window opens, where you select the " Energy management " tab . Then deactivate the following Bluetooth option.
Computer can turn off the device to save energy.
So you have deactivated the energy saving option of the Bluetooth adapter and the permanent Bluetooth connection drops should no longer occur.
Update Bluetooth driver
If the problem cannot be eliminated by adapting the Bluetooth device above, you should check with your device manufacturer of the computer or the Bluetooth adapter whether new Bluetooth firmware is available for download .
We made the experience that most in Intel Wireless Bluetooth adapters and Dell Wireless Bluetooth adapters , the update of the Bluetooth driver completely eliminate the problems. The suitable Bluetooth device drivers can be found on the download pages of the manufacturers.
You can also find more informative articles on Wifi and Bluetooth here:
– Find out which Bluetooth version is being used
–
Show or delete available WLAN connections with a command – Pair ASCOM i62 WLAN cell phone with Aruba Wifi
– WLAN troubleshooting with the Windows WLAN report
– Switch Ethernet network connection and WLAN connection in Windows 10 to clocked (metered)
– Show WLAN password in plain text via DOS command
– Forgot WLAN password – No problem – Simply read out with a tool