Chinese brands that began with their foray into the price factor today stand out for having well-placed high-end mobiles at prices that exceed 800 euros per terminal. Oppo is one of those firms that performs well in any range, but currently focuses on its performance in the premium segment. It has just recently announced its new flagship for the high range: the Oppo Find X5 series , another step forward in these demanding environments. So a certain distinction is necessary compared to previous models and an extra to compete with other terminals in its range.
In fact, the new addition to the Oppo Find X series is the first series of smartphones to feature the company's own MariSilicon X imaging NPU , along with other new features. With its futuristic design, its one-piece ceramic back shows that the OPPO Find X5 series has been designed to offer the best user experience in all its aspects.
His presentation is inspired by the Inspiration Ahead purpose entity proposal , showing the commitment to continuously redefine where the limits of the smartphone world are in order to improve the lives of all, "regardless of the challenges and uncertainties that we face" .
"With the OPPO Find X5 series, we have raised the bar for premium smartphones in terms of style and performance, relentlessly searching for new possibilities"

William Liu, Vice President of OPPO and President of Global Marketing
Oppo moves freely in the high range
Before reviewing the Oppo Find X5, it is worth talking about the performance of the brand's phones in the high range. According to the company, last year Oppo established itself in high-end markets around the world, obtaining strong growth in its premium devices. Through successful partnerships with major mobile operators, growth in the $600 segment exceeded 200% in 2021, while global shipments of OPPO Find X3 series increased 140% compared to the previous Find X series .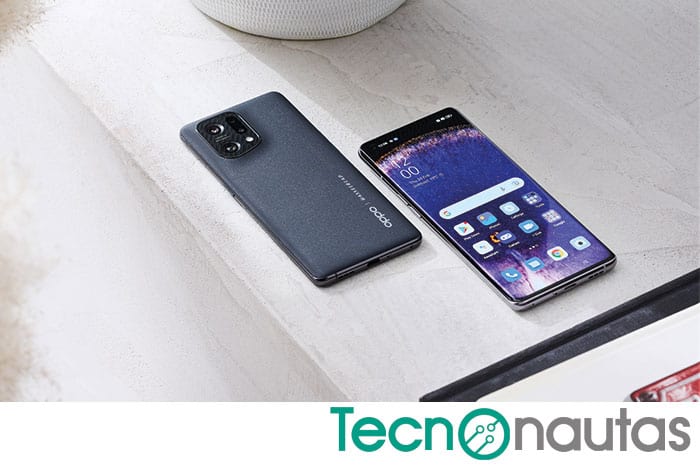 As of December 2021, OPPO has filed more than 75,000 patent applications, with more than 4,500 of them related to 5G. With these strong technical foundations, Oppo offers an extensive and powerful portfolio of 5G products, the success of which has seen the brand rank second in global 5G smartphone shipments for the second consecutive year among Android manufacturers according to Canalys data .
In addition, global sponsorships such as Roland-Garros and Wimbledon have also boosted brand awareness around the world. According to Canalys data, in 2021, Oppo remained the fourth largest smartphone manufacturer globally, with a total market share of 11%.
Oppo Find X5: taking the smartphone experience to the next level
The new OPPO Find X5 series raises the bar for premium smartphone performance in every way with Oppo's best technology, best product experience and advanced customer service.
MariSilicon X, Oppo's recently introduced self-designed NPU, makes its debut with the Oppo Find X5 series. The NPU and its advanced internal algorithms, including AINR, represent a quantum leap in computational photography. With MariSilicon X, OPPO Find X5 series is the first flagship smartphone series capable of capturing 4K Ultra Night video with such sharpness that it could rival what the human eye can see. Continuing its long history of enabling natural and professional color capture with smartphones, Oppo (like its counterparts at OnePlus ) has teamed up with Hasselblad to bring its natural color calibration to the Oppo Find X5 series, allowing users a maximum quality in its most important moments.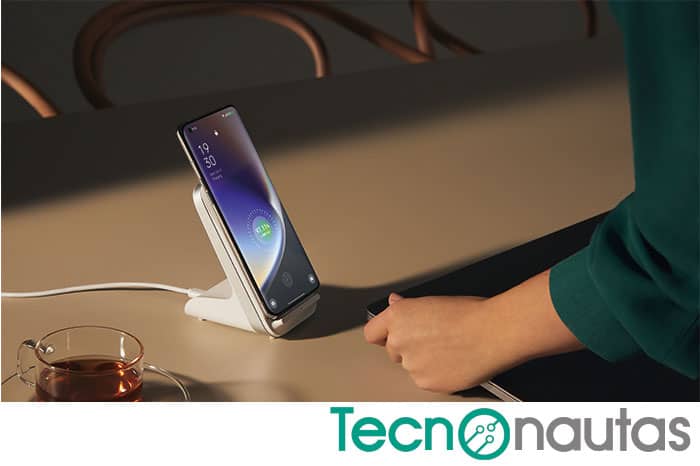 Likewise, many of OPPO's recent groundbreaking innovations can be found in the OPPO Find X5 series: OPPO 's revamped 360° Smart Antenna 3.0 that ensures stable connectivity with higher signal strength and range than other models; and SUPERVOOC TM 80w fast charging technology that provides even faster charging and features a multi-level cooling system that ensures smooth performance and efficient heat dissipation.
Beyond the phone itself, the developers have focused their attention on the entire customer user experience and users of the Find X5 series will have access to Oppo's premium international warranty service, which can be used at more than 2,500 service centers. in 62 countries and regions around the world.
A very special flagship, focused on the human being
Guided by the company's mission "Technology for humanity, kindness for the world", the Oppo Find X5 series symbolizes the constant search for human-centric product features and designs in order to improve the daily lives of its users. . The design of this new series reflects all aspects of the user experience.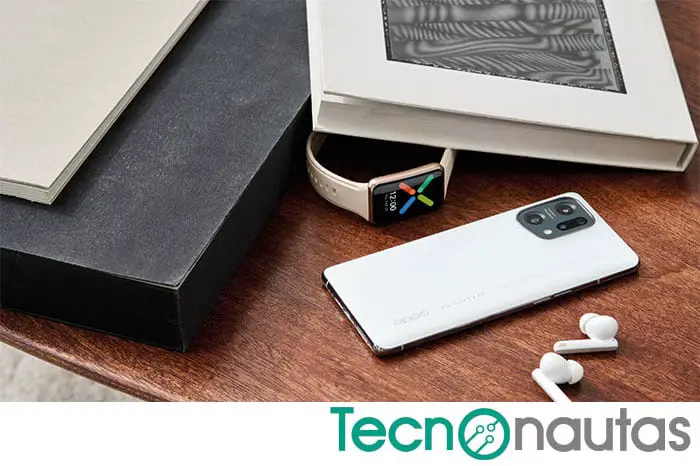 The company's continued focus on giving maximum benefit to its users is also evident in ColorOS 12.1, which includes features such as digital relaxation O Relax and Color Vision Enhancement for consumers who perceive color differently or have vision problems. of color, all supported by our image engine O1
.
OPPO remains firmly committed to being a sustainable company and remains convinced of its responsibility to protect the planet. In May 2021, Oppo was one of the first companies to join the Eco Rating Labeling Scheme , an initiative promoted by major mobile operators in Europe.
The company has also adopted eco-friendly models throughout the life cycle of the Oppo Find X5 series, around 45% of the packaging is made from recycled fiber and the total plastic used in packaging has been reduced by 95% since 2019; In addition, in those plastic materials that, for the moment, have not been able to be replaced, Oppo has decided to use a biodegradable polylactic acid material.
In the same way, Oppo's Battery Health Engine ensures that the phone's battery can maintain more than 80% of its effective power after 1,600 charging cycles, greatly extending product life and reducing waste.
With the aim of inspiring society to preserve the planet's biodiversity, the brand also collaborates with National Geographic in obtaining images of animals in danger of extinction. In this way, for the second consecutive year, it supports the National Geographic Society in its efforts to conserve wildlife with the Endangered Colors campaign -colors in danger of extinction-.