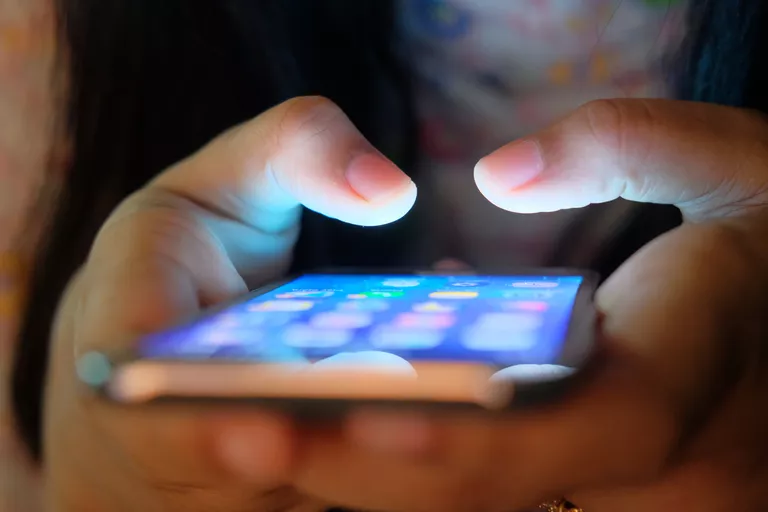 You may need a RAR file extractor for Android to open certain files on your smartphone or tablet. Here is how to open, extract, create and repair RAR files on any Android mobile device.
What is a RAR file?
A RAR file is a compressed archive of one or more larger files. RAR files are used to store and transport large files like movies, music, and software. Think of them as vacuum-sealable storage bags for data. RAR files allow you to send and download large applications over the Internet as quickly as possible. Similarly, RAR files allow you to store immense amounts of data on a flash drive or SD card for easy transfer between devices.
All RAR files end in the ".rar" extension, but there are other file compression formats that end in different extensions like .zip, .7z, and .iso. Most of the RAR file extractors for Android are capable of opening multiple types of compressed files.
Why would you need a RAR file extractor for Android?
Most computers come pre-loaded with a RAR file extractor, but Android devices usually don't have one by default. Therefore, you need to download a RAR file extractor app before you can open RAR files on your Android device.
Many RAR extraction applications also allow you to create your own archives, which makes sharing large files like images and videos much easier. Most email services limit the amount of data you can send in a message, so if you want to send a folder with hundreds of images to a friend, you may need to compress the images into a RAR file first. Of course, the recipient must also have an extractor program to open the compressed file.
What is the best RAR file extractor for Android?
There are dozens of RAR file extractor apps available for Android. For this tutorial, we will use the RAR app for Android, which can be downloaded for free from the Google Play store.
Developed by the makers of WinRAR, the RAR app is sometimes known as WinRAR for Android. In addition to RAR files, the application can also open files with the following extensions: .zip, .tar, .gz, .bz2, .xz, .7z, .iso and .arj. To open these files on an iOS device, you will need a different app that is compatible with the iOS platform.
How to open RAR files on Android
Download and install the RAR app for Android.
Open the RAR app . His icon looks like a stack of books. When the app opens, you should see a list of files and folders.
Navigate to the folder that contains the file you want to open.

While inside a folder, you can tap Up One Level at the top of the file list to return to the previous folder.

Tap on the RAR file and enter the password, if prompted, to view the contents.

Some RAR files are password protected. If you have downloaded a RAR file from the Internet, please refer to the password download instructions.

Touch individual files to open them. Alternatively, long press on a file or folder to open a menu with a list of actions you can take.

To perform actions on multiple files at once, tap the boxes next to each file so that a blue checkmark appears, then tap and hold one of the files to open the command menu. Any action you choose, such as Copy to Clipboard or Extract Files , will be applied to all selected files.
How to use RAR for Android
Apart from opening RAR files, the RAR application has many other uses. Before we continue, here is a brief summary of the RAR application interface:
Tap the three horizontal lines in the top left corner to open a navigation pane with shortcuts to your device's SD card and Downloads folder . Under Commands , there is an option to add the folder you are currently viewing to your Favorites list .
Tap the plus sign icon at the top right corner to add the selected files to a new RAR archive.
Tap the icon with an up arrow in the upper right corner to extract the selected files.
Tap on the trash can to delete the selected files.
Tap the three vertical dots in the top right corner to open another dropdown menu with additional settings and options.
To disable ads, tap the three vertical dots , and then tap Remove Ads in the menu that appears. You will be prompted to set up a payment method.
How to extract RAR files on Android
In this context, extraction simply means moving files from an archive to your device so that you don't have to use the RAR app every time you want to access your files. This step is usually necessary; for example, if you have a RAR file full of music files, you need to extract them before they can be added to the device's music library. To extract compressed files with the RAR Android app:
Open the RAR app and locate your RAR file.
Tap on the RAR file to open it.
Select the files you want to extract one by one, or tap the square with four smaller squares inside (next to Up One Level ) to select all the files inside the current folder.
Tap the up arrow icon to open the extraction options.
Press BROWSE to select where you want the extracted files to go.
Navigate to the folder of your choice, then tap OK in the bottom right corner to set the destination.

The Ask before overwriting function will be selected by default. With this feature enabled, the RAR application will alert you if files with the same name already exist and give you the option to skip, rename or replace each file.

Click OK to complete the extraction.
How to create RAR files on Android
To create your own compressed RAR files:
Make sure the files you want to compress are in a single folder. It's okay if there are other unrelated files in the folder.
Open the RAR application and navigate to the said folder.
Tap the boxes next to the files you want to compress to select them.
Tap the icon with a plus sign to open the file options.
Give your new archive a name and set a password, if you wish.
Choose to compress your files in RAR, ZIP or RAR 4x format. Stick with the first option for optimal file compression.

Although you can tap Create a solid file to create a file that is slightly smaller, it will take a little longer to open.

Click OK so that the newly created RAR file appears in the current folder.
How to repair RAR files on Android
If you get an error message while trying to open or extract a RAR file, one or more of the files it contains might be damaged. Fortunately, the RAR application has the ability to repair damaged RAR files. Try these steps:
Open the RAR application and locate the damaged RAR file.
Tap the empty box next to the file to select it.
Tap the three vertical dots in the top right corner.
Tap Repair File from the dropdown menu .
Click OK when prompted.
A rebuilt RAR file will appear inside the current folder, and you can extract it as usual.