We received the very strange error message " OOBEIDPS " today when we started a completely new Dell OptiPlex 7060 PC for the first time. We have shown you a photo of the OOBE error message below.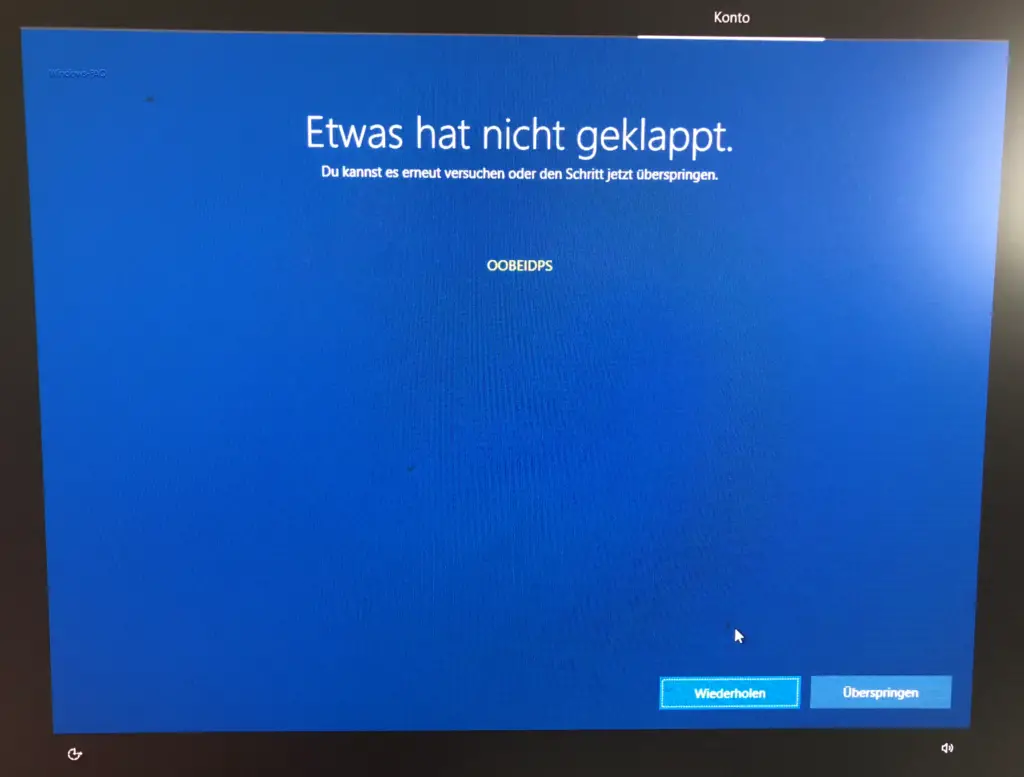 The exact error message is:
Something didn't work.
You can try again or skip the step now.
OOBEIDPS
Unfortunately, the error message "OOBEIDPS" does not provide the user with much information, so the reason and cause for this error message is completely unintelligible. Only a search on the Internet brought a little clarity.
OOBE errors are so-called " Windows Out-Of-Box Experience Process " errors. These OOBE error codes can appear the first time a Windows system is started. In English systems, the OOBE error message is then " Something went wrong – But you can try again ".
These OOBE errors can always occur when an OOBE runs into a so-called deadlock . A deadlock is a kind of infinite loop in which certain Windows processes block each other and therefore there is no result. Windows then presents this deadlock problem with this OOBE error.
Microsoft also provides additional information on these OOBE error messages in the article " Windows OOBE fails when you start a new Windows-based computer for the first time ".
As you can see in the picture, you can now choose between " Repeat " and " Skip ". In our tests, the " Repeat " function did not improve the OOBE error message again after a few seconds. By clicking on " Skip ", however, the Windows first start was carried out without any problems and no problems with the new PC and the Windows 10 installation could be identified afterwards.
Below we have listed further articles on various Windows error codes.
– Error code 0xa00f424f with the Windows 10 camera app
– Windows error code 0x80073715
– Windows update error code 0x80240022
– 0x1900107 Windows update error code
– Windows update error code 0x80246019