The new OnePlus flagship lands in Spain. It officially arrives in OnePlus 10 Pro 5G after debuting first in the Chinese market. These lines are dedicated to the top mobile launched by this company, which has also unexpectedly announced its OnePlus Buds Pro in a new color combination, Radiant Silver.
It has been this month of April when OnePlus has decided to put on sale its most Premium Smartphone to date, the one that comes to compete with the high-end iPhone, Samsung or whoever comes before it as the latest release from its partner Oppo . For other segments, OnePlus can also be a good rival with its low cost OnePlus Nord brand.
As a new flagship smartphone, OnePlus 10 Pro 5G has many arguments to compete with the big ones from all points of view: camera, processor, screen, operating system, gaming and, of course, in design and elegance. Now, we do not think that it can also compete from the price, because OnePlus takes a starting price that goes from 900, reaching almost 1,000 euros the terminals with better features. The replacement to the 9 Pro model is assured.
"We are incredibly excited to finally bring the OnePlus 10 Pro to Europe, India and North America along with the new OnePlus Buds Pro in Radiant Silver," said Pete Lau , Founder of OnePlus. "With the second-generation Hasselblad mobile camera, super-fast charging and great performance, we believe the OnePlus 10 Pro is an extremely competitive all-round flagship at its price point."
OnePlus 10 Pro 5G
Hasselblad second generation camera for mobile devices
The second-generation Hasselblad camera on the OnePlus 10 Pro supports OnePlus Billion Color Solution, which enables Hasselblad natural color calibration to be applied to over a billion colors. This means that each of the OnePlus 10 Pro's three rear cameras is capable of shooting 10-bit color. As a result, the device renders 64 times more color than smartphones that shoot 8-bit color. Additionally, the OnePlus 10 Pro captures photos with the DCI-P3 color gamut, which offers 25% more coverage than the sRGB color gamut used in other devices.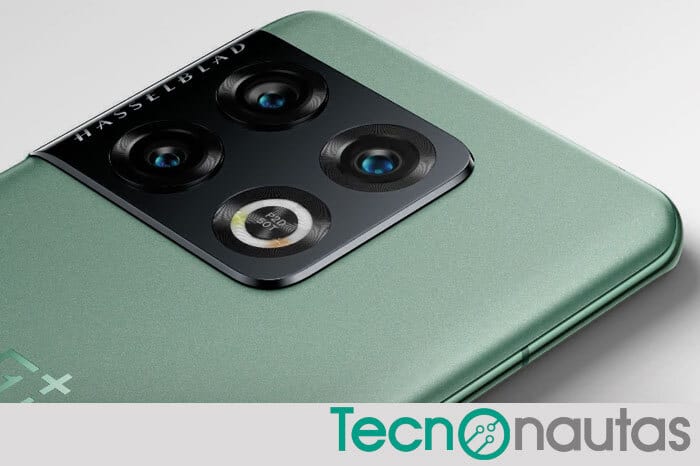 The OnePlus 10 Pro comes equipped with a new ultra-wide camera that offers a 150-degree field of view that can take photos four times wider than those captured by 120-degree cameras on other smart devices. The larger field of view of this OnePlus 10 Pro camera empowers creativity and will allow users to capture more in every shot.
Hasselblad Pro mode on the OnePlus 10 Pro supports 12-bit RAW capture on all three rear cameras, complete with Hasselblad Natural Color Solution for Mobile. Additionally, this mode supports a new enabled RAW mode called RAW+, which allows shooting in 12-bit RAW while preserving the OnePlus 10 Pro's digital photography to deliver higher quality photo files with more information, improved dynamic range, and reduced ghosting. improved noise.
Movie Mode debuts on the OnePlus 10 Pro, allowing parameters such as ISO, shutter speed, and white balance to be adjusted before and during recording. On top of that, Movie Mode allows you to record in LOG format without a preset picture profile, providing a blank canvas for color grading after the footage has been captured.
Fast and smooth performance
Powered by the Snapdragon® 8 Gen 1 mobile platform, the OnePlus 10 Pro continues the brand's tradition of delivering industry-leading fast and smooth performance. The OnePlus 10 Pro is also equipped with a 5-layer 3D passive cooling system, the most advanced cooling system in a OnePlus device and which helps maximize the performance of its processor.
OnePlus 10 Pro supports the fastest wired charging speeds ever seen on a OnePlus smartphone. Its large 5000 mAh battery can be recharged from 1 to 100% in just 32 minutes. Additionally, 80W SUPERVOOC charging can provide a day's worth of power in just 15 minutes of charging and supports the Smart Charge Protection feature that is designed to preserve battery health. Wireless charging is also incredibly fast, with 50W AIRVOOC taking the OnePlus 10 Pro from 1 to 100% in 47 minutes.
Screen
The OnePlus 10 Pro's 6.7-inch QHD+ display benefits from enhanced LTPO technology that allows the device to adjust its refresh rate between 1Hz and 120Hz even faster than the OnePlus 9 Pro depending on the type of content being streamed. be watching As a result, the OnePlus 10 Pro display consumes less power than fixed displays at a 90Hz refresh rate.
Traditionally, smartphones have their screen calibrated for a specific level of brightness, which means that colors can become less accurate if the brightness is increased or decreased significantly. With Dual Color Calibration, the OnePlus 10 Pro screen has been calibrated to two brightness levels (500 nits and 100 nits) for 50% more color accuracy when viewing the OnePlus 10 Pro screen at low brightness.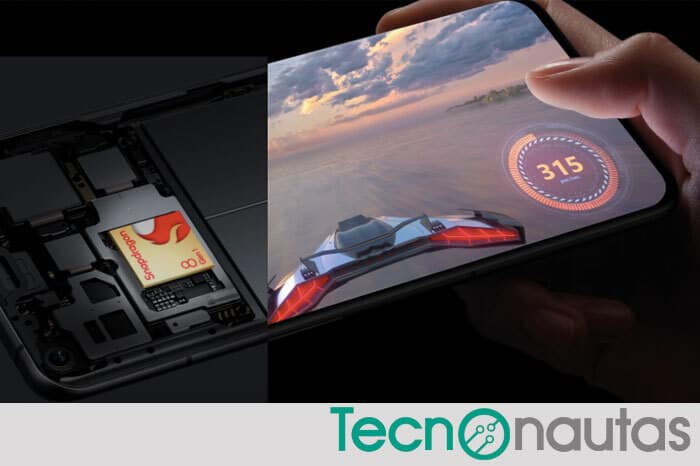 HyperBoost Gaming Engine
The OnePlus 10 Pro supports the HyperBoost Gaming Engine that powers a host of new gaming features designed to deliver a more stable and responsive gaming experience. These include the General Performance Adapter (GPA) frame stabilizer and O-Sync.
The General Performance Adapter (GPA) aims to reduce frame rate fluctuation when gaming on the OnePlus 10 Pro and works to ensure that if frame rate drops do occur, they do so gradually rather than gradually. quickly and drastically.
O-Sync increases the synchronization speed between the OnePlus 10 Pro's processor and display by up to six times when gaming. This reduces touch response times by up to 30 milliseconds, meaning the device reacts faster to every tap and swipe.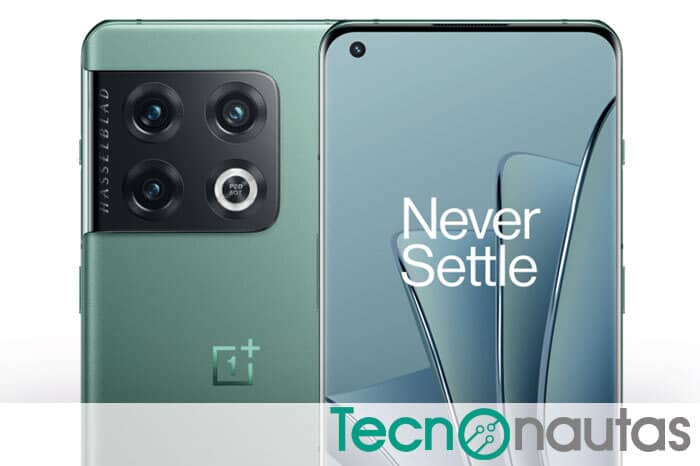 Oxygen OS 12
The OnePlus 10 Pro comes pre-installed with OxygenOS 12.1 based on Android 12, includes a clean design and new features focused on work, rest and gaming. Like all other OnePlus flagship devices, the OnePlus 10 Pro will receive 3 major Android updates and 4 years of security updates.
Design
OnePlus takes its simple, unified and elegant design philosophy to the next level with the OnePlus 10 Pro, starting with its redesigned camera system that seamlessly merges from the device's aluminum frame to its rear glass panel. The camera module of the OnePlus 10 Pro has a ceramic coating that not only makes it more premium, but also provides 30% more resistance against scratches.
Price and availability
Those interested in this powerful Smartphone can purchase it right now on the official website of oneplus.com and Amazon. These are the prices and versions:
RAM + Storage: 8+128GB
Colours: Volcanic Black
Price: €909
—
12+256GB
Volcanic Black
€999
—
12+256GB
Emerald Forest
€999