One of the innovations of Windows 10 version 1809 is the
Monitored folder access
which has been incorporated into the Windows Defender or the Windows 10 security software "Windows Security" . By monitoring special folders and apps, the Windows 10 security app tries to prevent encryption attempts by infected Windows PCs with ransomware . Windows 10 continuously monitors the specified directories for changes in the background and responds accordingly when ransomware starts encrypting files or folders .
Activate and set up monitored folder access
First you call the program
Windows security
on what your next window appears.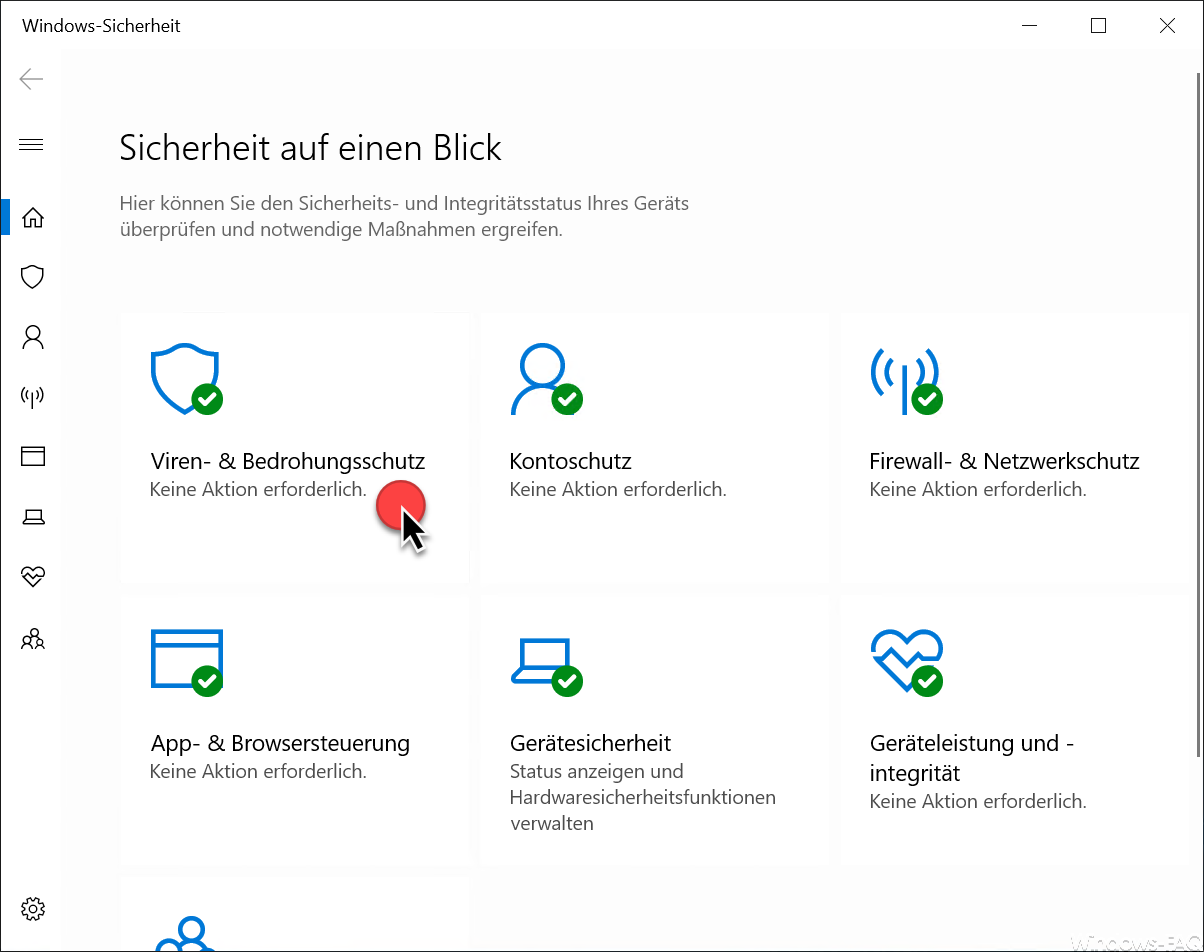 To get to the settings of the monitored folder access , you have to call the following option.
Windows Security Virus and threat protection
The display then changes as follows.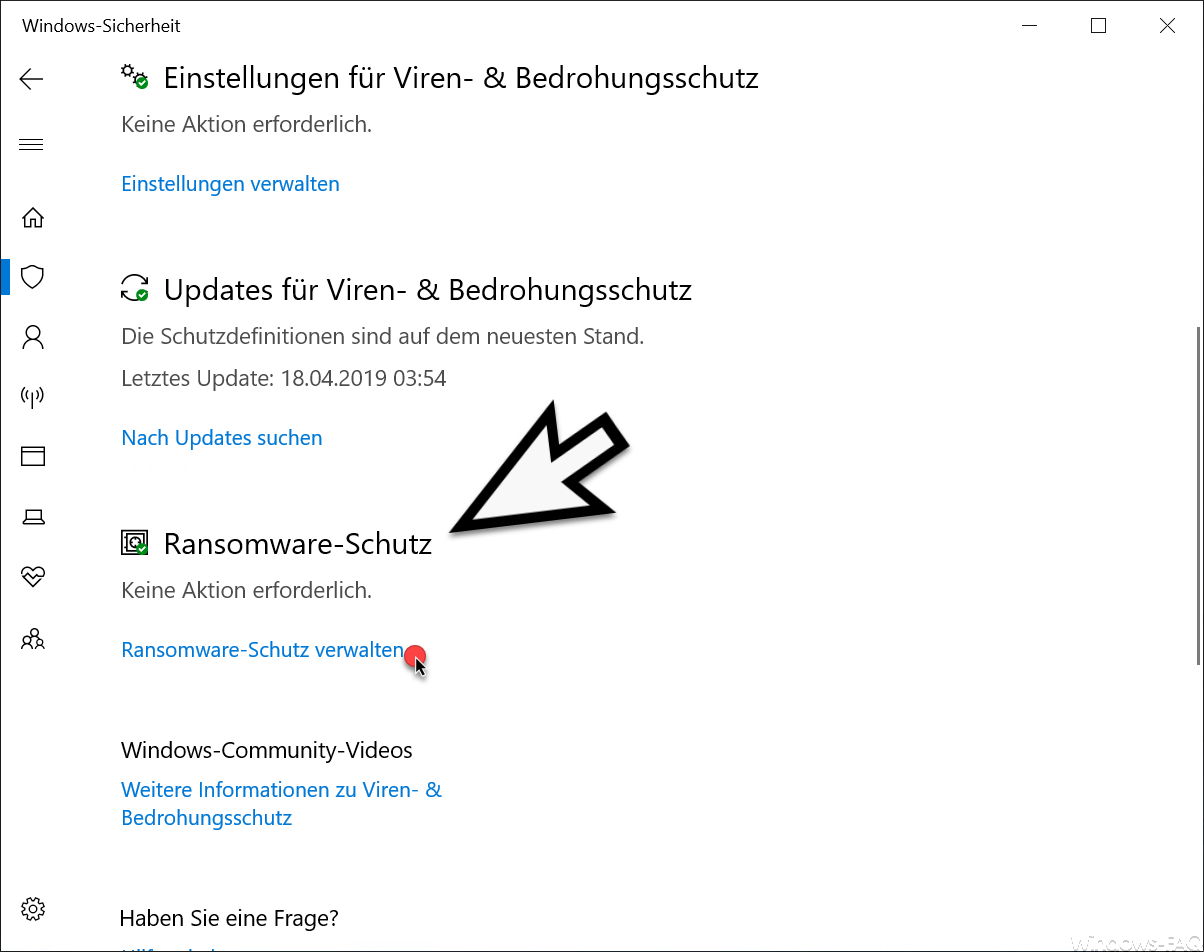 Here you will find the area
Ransomware protection
and you can use the " Manage ransomware protection " link to make all the necessary settings for folder monitoring .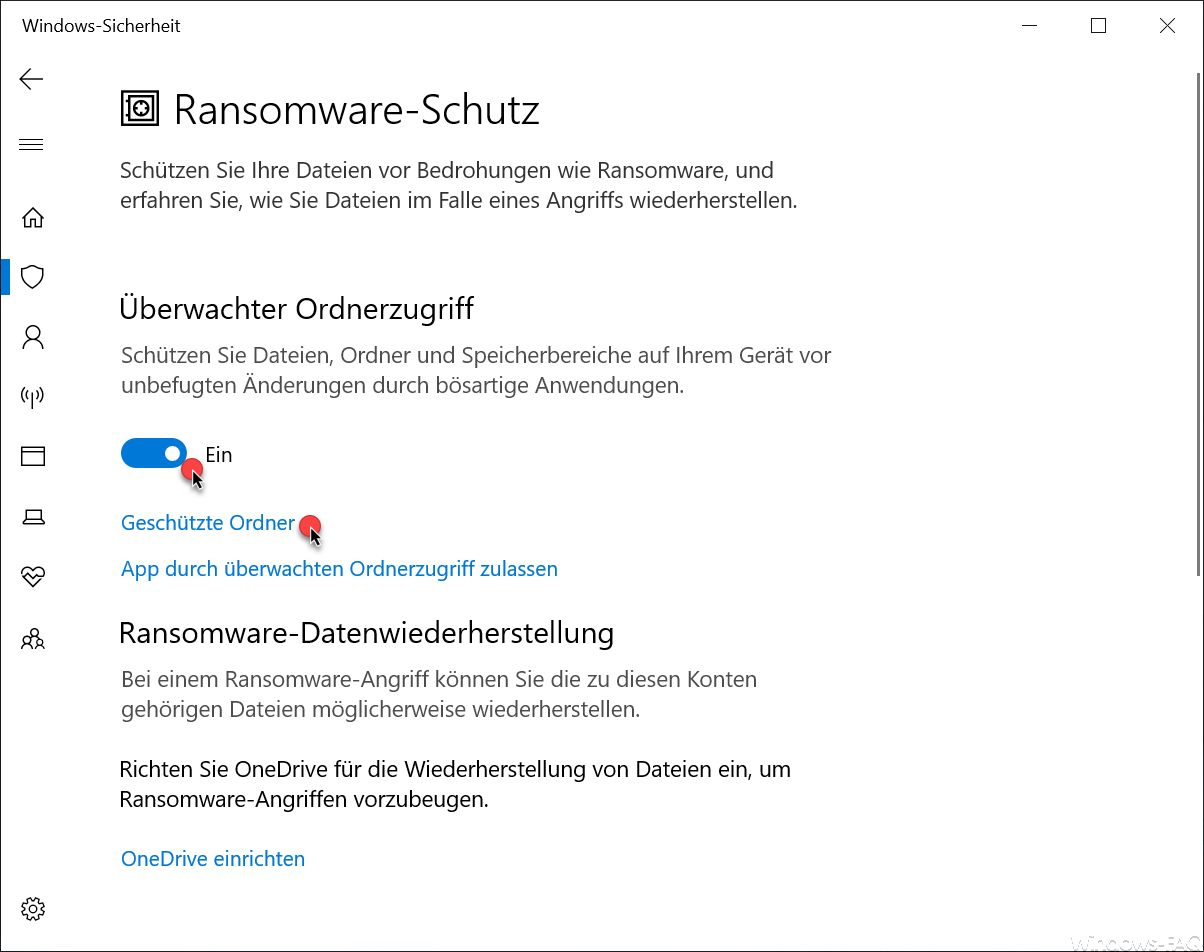 Here you see the point in the middle of the possible options
Monitored folder access
Microsoft explains this as follows.
Protect files, folders, and storage areas on your device from unauthorized changes by malicious applications.
Here is the slide switch for the monitored folder access
A
deliver. Below you will find the settings for
Protected folders
and
Allow apps through monitored folder access
In the " Protected Folders " area you can see which directories are integrated in the ransomware monitoring .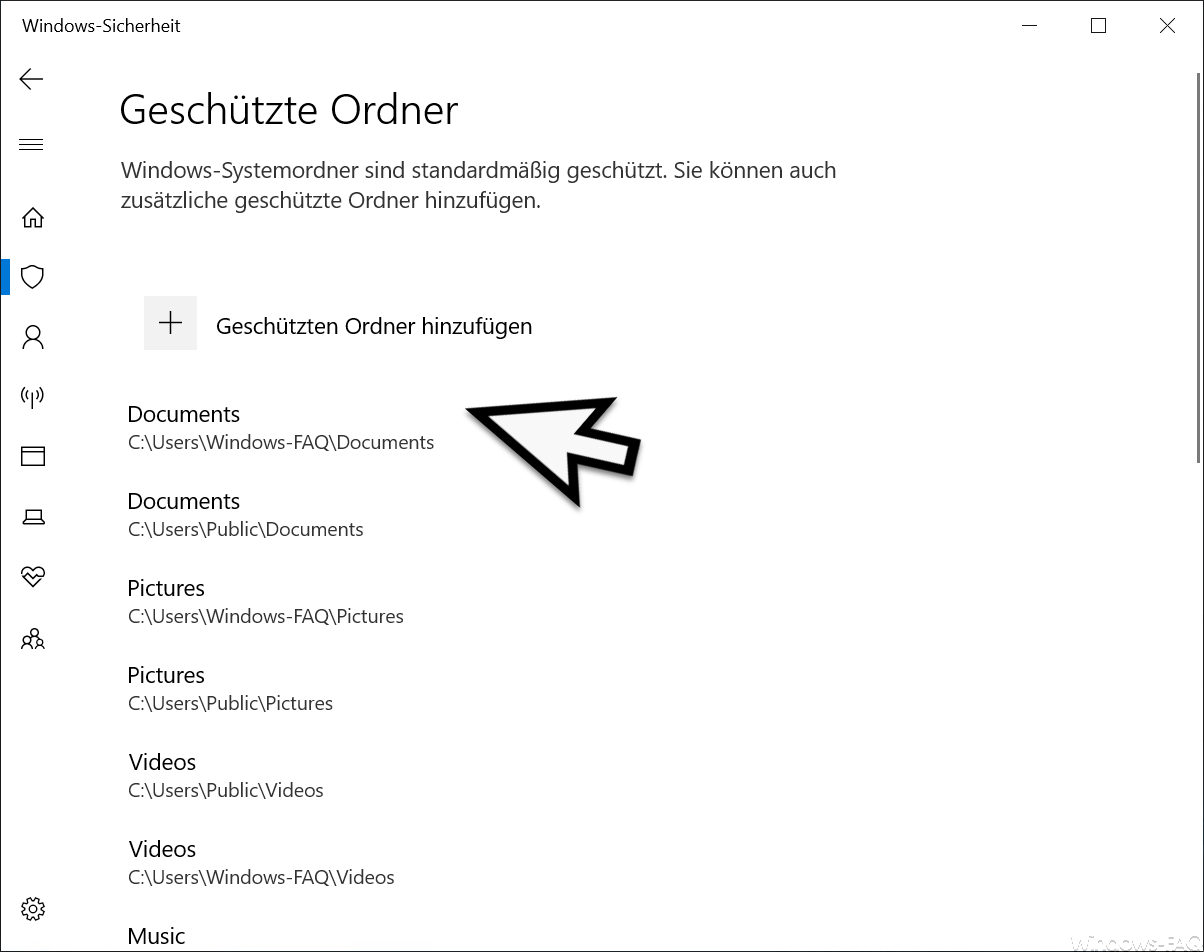 The standard folders that Windows security protects against ransomware include the Windows system folder and many areas of the user profile folder, where the user usually stores his local data.
If you want to include additional folders in the monitoring , you can do this using the following option.
Add protected folder
To do this, you simply have to add the desired folder to the list. Then it is automatically monitored by Windows security.
Allow apps for watched folder access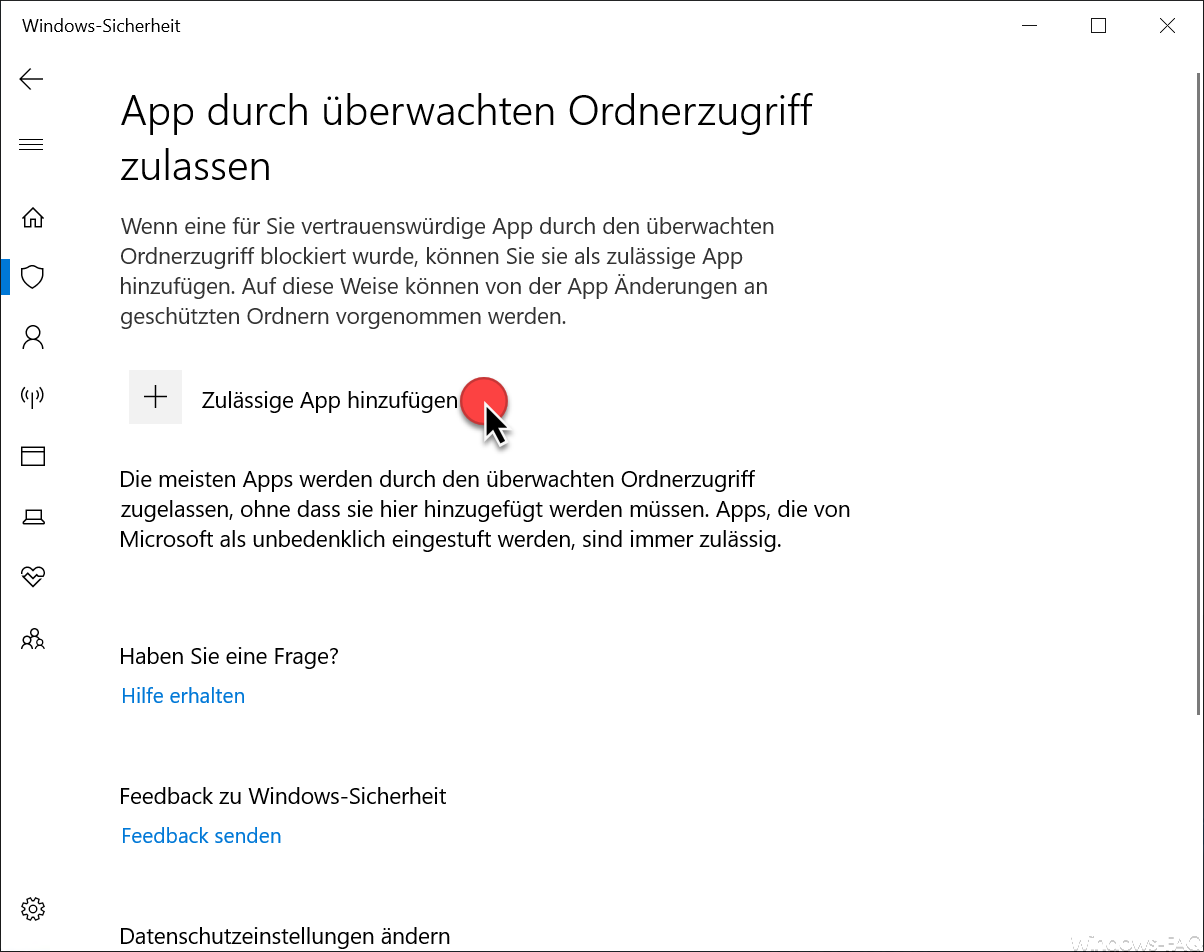 In the area
Allow app by monitored folder access
you can share one or more trusted apps that were blocked by monitored folder access . You can release the apps to be released via the following link.
Add allowed app
All apps that you unlock here can make changes to the protected folder. Apps that are classified by Microsoft as harmless, however, are always permitted and do not need to be explicitly activated.
If you use this function of monitored folder access , your PC has an extended ransomware protection . It is not and will not be 100% protection, but it is definitely a good tool to increase Windows security. Nevertheless, this function in no way spares the regular data backup , which should definitely be carried out.
You can find more articles on the topic of " Windows Security " here.
– Configure Windows Defender SmartScreen via GPO
– Get information about the TPM chip (Trusted Platform Module) under Windows
– Create or change security questions for Windows 10
– Start Windows Defender offline for Windows 10
– The security database on the server does not contain a computer account for this trust relationship
– Manage, edit or delete
saved passwords in the Edge Browser – Create a Windows login account and add it to local Windows groups
– Block access to USB sticks in Windows 10