Microsoft released a new website a few weeks ago that deals specifically with all known release and version information and also known bugs and problems of Windows versions 7, 8.1 and 10 .
This Microsoft website is called
Windows 10 version information
and contains all necessary information on the current patch status of the Windows 10 versions on the start page . Here you can also see the current Windows 10 build numbers and the respective date for the " End of service " of the individual Windows versions.
What is particularly interesting, however, is that Microsoft offers the current problems, errors and also bug fixes for all versions of Windows (see figure below). Depending on the version or feature update, this information is available.
Overall, this Microsoft website currently supports the following Windows versions.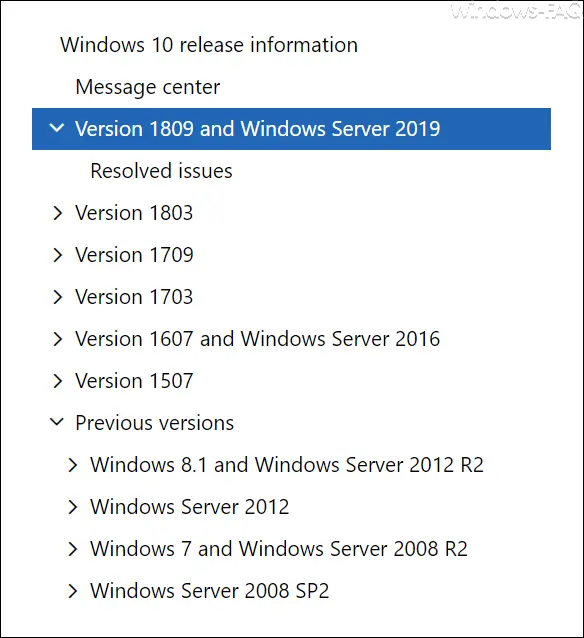 Extensive information is also offered here, especially for users of older Windows versions . Under the position
Previous versions
you will also find Windows 7 and Windows 8.1 . However, all Windows Server versions are retained, including Windows Server 2008 R2 , 2012 R2 , Windows Server 2016 and Windows Server 2019 .

Depending on which Windows version you have selected, the known errors will then be displayed. The problems fall into the categories
Known issues
Resolved issues
assigned. The Windows problems are then listed within the Windows version sorted according to the date they occurred.
Especially for Windows users, with particular problems for a function Update (Feature Update) or even after a cumulative update are struggling, this new Windows information page can be a great help from Microsoft. Microsoft will further improve this website and of course include the upcoming Windows version such as Windows 10 version 1903 as soon as the release is officially available for download.