The desktop PC is dying out – at least that has been claimed for years. Despite the gloomy forecasts, the desktop PC continues to assert itself on the market. The devices are particularly popular among gamers – 18.4 million people in Germany still use the PC to play. The success of this platform is primarily due to its performance and adaptability. After all, PS can be upgraded and upgraded regularly – in contrast to tablets and consoles, for example.
Old out, new in
Because a PC can be modified, it is usually not even necessary to completely replace an existing computer. Because even laypeople can bring their aging device back up to date with new components. All they need is a little manual skill, a screwdriver and compatible hardware. Corresponding individual parts can be found either in the local electronics market or at specialist dealers such as Cyberport.de. Three components are particularly important for gamers: the processor, the graphics card and the RAM.
The most important is the graphics card. It calculates and converts the data from the processor so that it can be displayed on the monitor. This makes it an important performance feature for games – conversely, it can also turn out to be a bottleneck if, for example, the performance is not sufficient. Due to the importance of the graphics card, there is a huge selection of models – starting with entry-level models with a price of around 100 euros to high-end models that cost over 6,000 euros. However, it does not necessarily have to be the most expensive model. Gamestar.de advises, for example, average models such as the Radeon R7 360 or Geforce GTX 1050, which can be had for as little as EUR 100 and offer solid performance for gamers. As a rule of thumb, the magazine states that the graphics card should make up around a third of the total value of a PC. Higher expenses are usually not worth it, as graphics cards become obsolete after just a few years and then usually have to be replaced anyway.
The processor (CPU) is also important. Even if it plays a less important role than the graphics card, a good CPU should not be underestimated. Here it is mainly the performance that counts. To make it worthwhile to buy a processor, the new model should be at least 30 percent above the performance of the old model. Otherwise, the change is hardly noticeable. Good and cheap processors would be, for example, one of the Intel i5 / i7 models or an AMD counterpart of the FX model series – these are available from 150 euros each.
Another bottleneck for gaming is memory. At least 8 gigabytes of DDR3 Ram are useful – 16 gigabytes can be worthwhile, but only make a noticeable difference in particularly high-performance games. The working memory is one of the cheaper expansions, because depending on the manufacturer, 8 gigabytes of memory are available from 40 euros.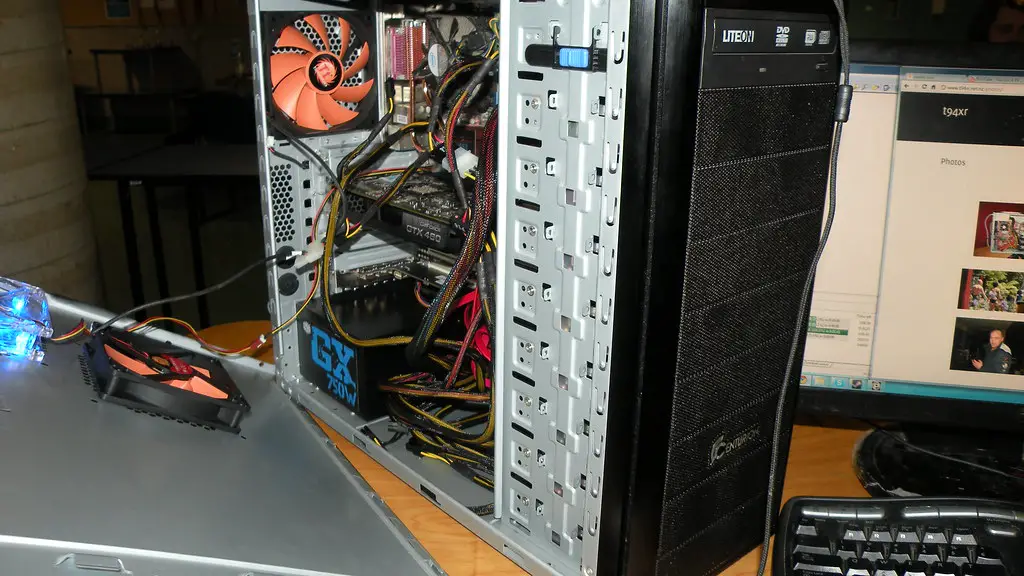 Image rights: Flickr DSCN1597 Cameron Walker CC BY-SA 2.0 Certain rights reserved