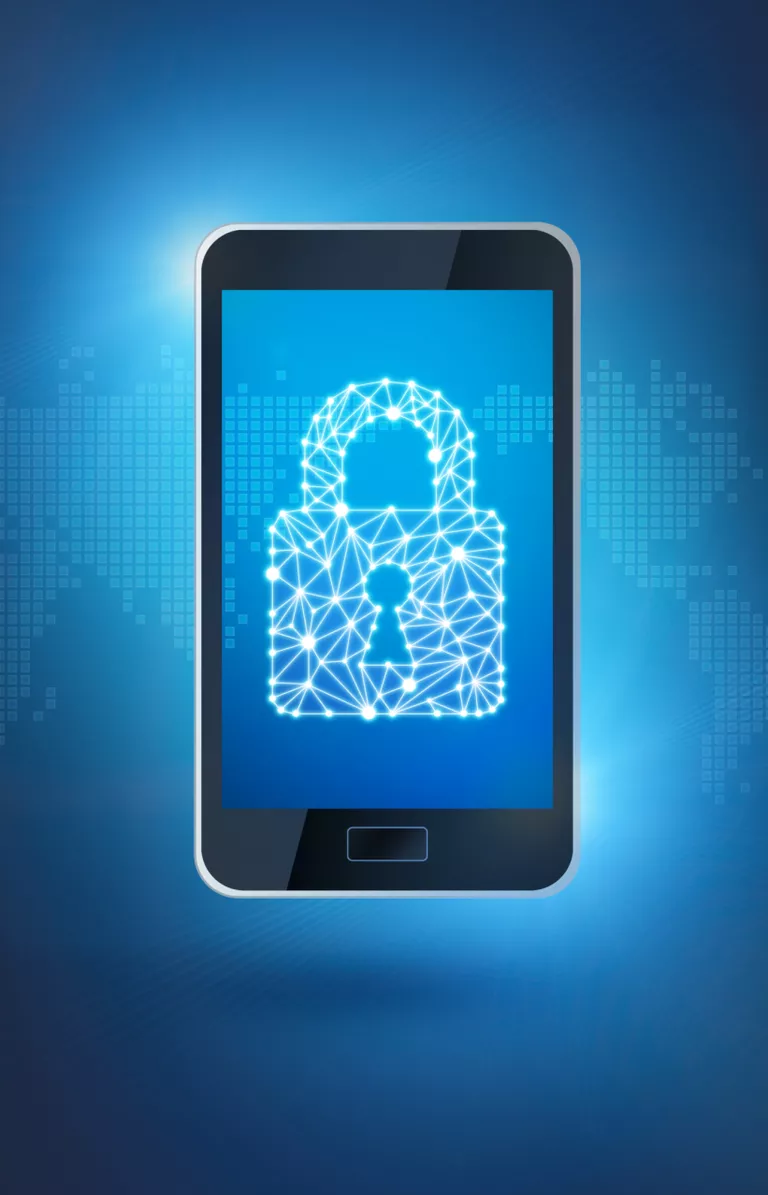 Parents who are concerned about what their children see or do while using an iPhone or iPod touch don't have to look over their children's shoulders all the time. Instead, they can use the tools included in iOS to control what content, apps, and other features their kids can access.
These tools, called iPhone Restrictions, cover a broad set of Apple apps and services. They offer concerned parents a way to set parental controls that they can modify as their child grows.
How to enable iPhone restrictions
To enable and configure these controls, follow these steps:
Tap the Settings app on the iPhone you want to turn restrictions on.
Click General.
Click Restrictions.
Tap Turn Restrictions On .
You'll be prompted to create a four-digit passcode that allows you, and not your children, to access the iPhone's restriction settings. Every time you need to access or change the restrictions screen, you will need to enter this code, so select a number that you can easily remember. Don't use the same passcode that unlocks the iPhone, or your child will be able to change the content restriction settings if they can unlock the phone.
Enter the password a second time and the restrictions will be activated.
Navigating the Restrictions Settings Screen
Once restrictions are turned on, the Settings screen displays a long list of apps and features that you can block on your phone. Review each section and make a decision based on your child's age and your preferences. Next to each item is a slider. Move the slider to the On position so your child can access the app or feature. Move the slider to the Off position to block access. In iOS 7 onwards, the On position is indicated by a green bar on the slider. The Off position is indicated by a white bar.
Here's what you need to know about each section of the setup:
The first section, Allow , includes some of the built-in apps and tools that come with iPhone, including Safari , Camera , Siri , and FaceTime , among others. Any app or feature you disable is completely hidden from your child; it will not be displayed on the iPhone home screen and cannot be opened or used in any way. Moving the slider back to the On position resets the app to the iPhone.
If you leave Safari available, Apple doesn't provide a way to turn off private browsing in Safari. This means that your child could use private browsing to prevent you from seeing their browsing history.
The following settings section allows you to control access to Apple's online content stores.
This section includes the iTunes Store , iBooks Store , Apple Music , Podcasts , Library, News app, and App Store access. If you turn them off, your child won't be able to buy or download Apple content.

For a more flexible approach to controlling purchases, consider setting up Family Sharing and requiring your approval for downloads from these stores

.

There are two other useful controls here: App Deletion and In- App Purchases . You can disable app removal if you want to make sure certain apps stay installed on your device no matter what. Turn off In-App Purchases to prevent your kids from racking up a huge iTunes bill without your permission or by mistake. If you only make one selection in the Restrictions setting, keep this in mind, as it avoids unpleasant financial surprises.
The third section of the Restrictions screen is labeled Allowed Content . Control the type and maturity level of content your child can view on iPhone. The options are:
Values ​​For: Choose the country whose rating system you want to apply to the content. It makes sense to choose the country you live in, but many are available.
Music & Podcasts & News: Use this option to determine whether explicit content can be played or viewed on iPhone. For music, this setting only works for content from the iTunes Store. If the iPhone contains music downloaded from other locations or ripped from CDs, the phone won't know if the content is explicit, and will still allow it. The same goes for movies and TV episodes obtained from sources other than iTunes.
Movies: Choose the highest rating level you want to allow by tapping on it, from G to NC-17. The TV Shows, Books, and Apps selections work in a similar way.
Siri: Control whether Siri can speak or search for explicit language.
Websites: Restrict your children from visiting adult websites (what qualifies is determined by Apple). For even more control, choose Only Specific Websites and create a list of websites your kids can visit and block them from everyone else.
The section called Privacy gives you a lot of control over the privacy and security settings on your child's iPhone. These settings are too extensive to cover in detail here. To learn more about them, read Using iPhone Privacy Settings. This section contains privacy settings for Location Services, Contacts, Calendars, Reminders, Photos, and other apps and features.
The next section, called Allow Changes , prevents your child from making changes to certain iPhone features, such as:
Accounts: If you disable this feature, your child will not be able to add or remove accounts in the built-in Mail, Contacts, and Calendar applications.
Cellular data usage: Use this to allow or block your child from turning cellular data on or off.
Background App Refresh: This feature is a slight drain on battery life, so you may decide to turn it off.
Volume Limit: To prevent hearing damage to your child, you may have set a volume limit for audio playback. This setting prevents the child from changing that limit.
TV Provider: Used with the built-in TV application to determine what streaming video content is available on the phone.
The last section, which covers the gameplay features of the Apple Game Center, offers the following controls:
Multiplayer games: Deactivate this option to prevent your children from being able to play online with other people.
Add Friends: Game Center allows players to become "friends", Facebook-style, to make connections easier. If you are uncomfortable with your children having this option, disable it.
Screen Recording: Some apps allow gamers to record their gaming sessions and share them online. This setting disables screen recording.
Restrictions can make it look like apps on your phone have been removed, but often they're still there. Learn all about it by reading How to Recover Missing Apps on Your iPhone.
How to turn off iPhone restrictions
When the day comes when your child no longer needs Restrictions, you can turn off all features and return iPhone to its original settings. Removing restrictions is much faster than setting them.
To disable all content restrictions, go to Settings > Restrictions and enter the passcode. Then tap Turn off restrictions at the top of the screen.