With the KB4093112 update , Microsoft released a new cumulative update for Windows 10 Fall Creators Update Version 1709 today. After installing the update KB4093112 , your Windows 10 version shows the build number 16299.371 .
The update is now available for download and installation via the Windows Update function and of course also via the Windows Update Catalog.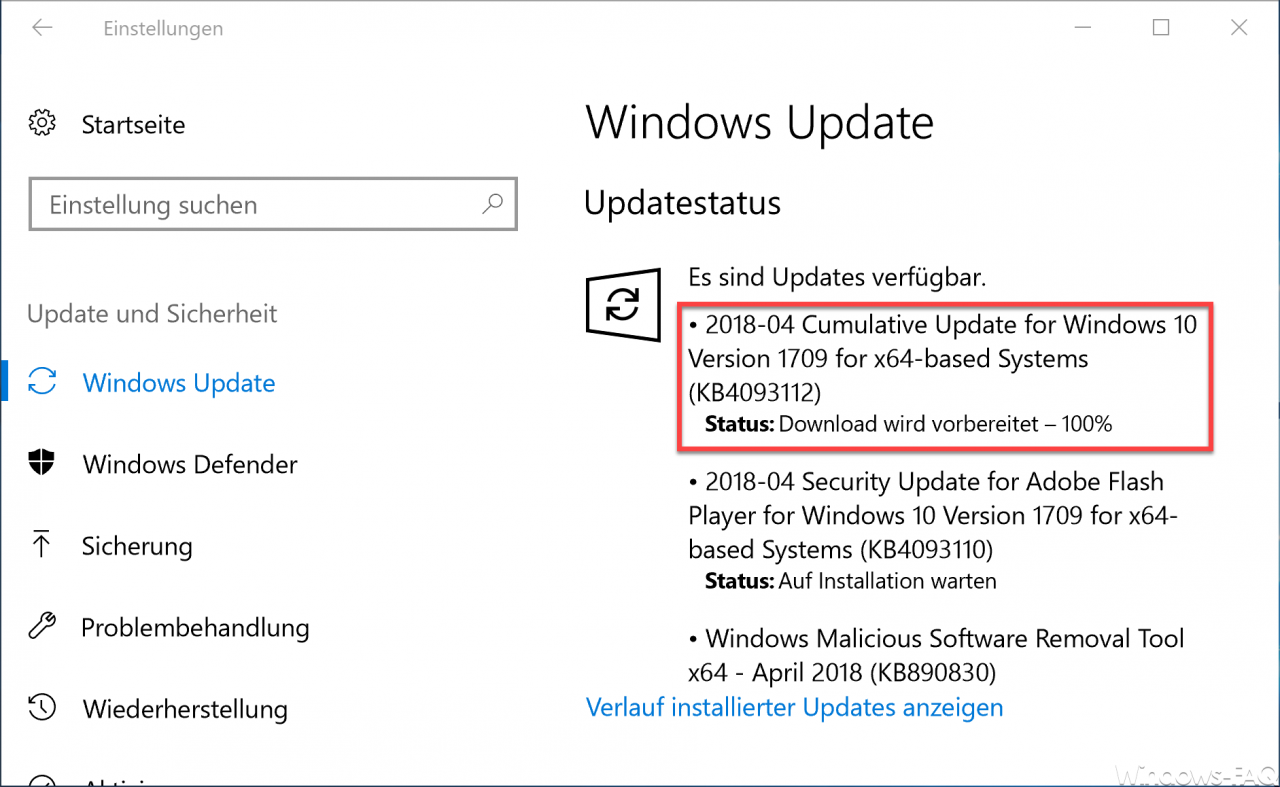 Microsoft has integrated the following changes in the update  KB4093112 .
The update provides support for the use of the Indirect Branch Prediction Barrier (IBPB) in some AMD processors (CPUs) to mitigate CVE-2017-5715, Specter Variant 2 when changing from the user context to the kernel context (see AMD architecture guidelines for indirect branch control and AMD security updates for more details). Follow the instructions in KB4073119 for Windows Client (IT Pro) to enable the use of IBPB in some AMD processors (CPUs) to mitigate Specter Variant 2 when switching from user context to kernel context.
Addresses an issue that causes an access violation in IE when running on the Microsoft Application Virtualization platform.
Eliminates problems in IE and Edge (enterprise mode), access violations with SVGs and printing of ActiveX content.
Time zone information has been updated.
RDS servers, on which too many users are logged on, have previously encountered problems with the APP-V service.
Problems with blocked user accounts could occur in connection with  XenApp 7.15+ on Windows Server 2016 if Kerberos authentication is not available.
Furthermore, numerous security updates for the IE, Microsoft Edge, KPP platform and frameworks of Windows, Microsoft scripting engine, Windows graphics, Windows server, Windows kernel, Windows data center network, Windows wireless network, Windows -Virtualization and kernel as well as Windows Hyper-V integrated in the update KB4093112.
Here you can download the update KB4093112 directly .
– 2018-04 Cumulative Update for Windows 10 Version 1709 for x64-based Systems (KB4093112)
– 2018-04 Cumulative Update for Windows 10 Version 1709 for x86-based Systems (KB4093112)
– 2018-04 Cumulative Update for Windows Server 2016 (KB4093112 )