Many Windows users keep complaining about the Windows Update error code 0x80245002 . For this reason, we would like to show you here how you can eliminate error 0x80245002 . The error occurs sporadically, the error message looks like this when installing Windows 10.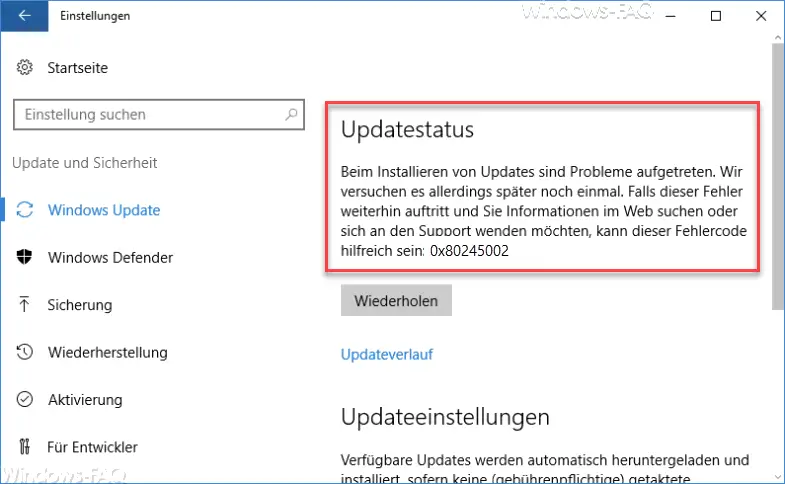 Unfortunately, the Windows Update process shows no further information about this error message  0x80245002 . This usually leaves only the manual search of the Windows log files . Unfortunately, the Windows log files usually give little helpful information about this error. Microsoft itself names this error code " WU_E_REDIRECTOR_S_FALSE ".
Windows update files broken
Typically, error 0x80245002 occurs when the Windows update files are faulty. The update files are saved in the folder " % windir% SoftwareDistribution " after downloading the Windows Update function .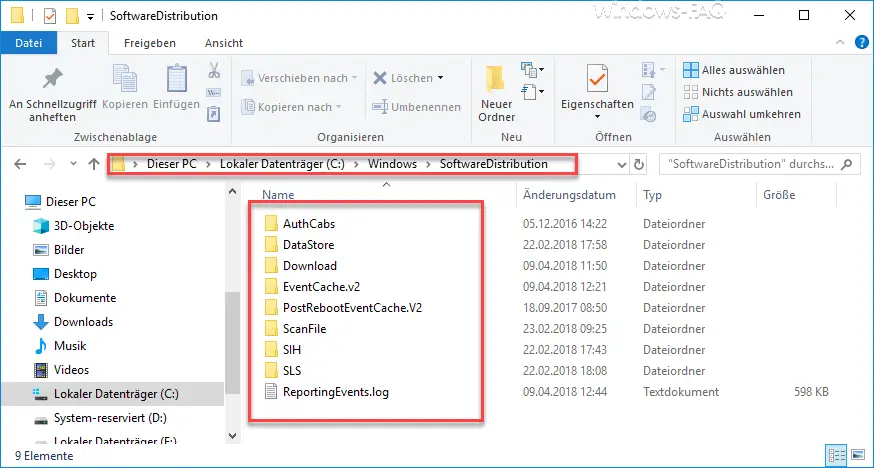 This folder contains all information about Windows updates that are not currently installed on your system. This means that the entire directory including the content can be deleted. However, this only works if you have previously closed the Windows services " Windows Update ", Intelligent Background Transfer Service "and the" Cryptography Service ".
After you have deleted the contents of the entire folder, you can start the services again and carry out the Windows update again. Now the error message 0x80245002 should no longer occur.
Windows System File Checker
Another option is to check the Windows system files for correctness. This works as follows.
Open a command prompt (administrator rights)
DISM.exe / Online / Cleanup-image / Restorehealth
sfc / scannow
Windows restart
Microsoft also recommends this procedure. You can find all the necessary information on the Microsoft website " Using System File Checker in Windows 10 ". After the system restart, you should check whether the error code 0x80245002 continues to occur.
You can also find solutions to other Windows update errors here.
– 0x8024200D Windows Update error code
– Windows Update error code 0xC1900101 – 0x30018
– 0xC1900101 – 0x20017 Windows 10 could not be installed
– 0x80D05001 error code for Windows 10 update
– 0x80070035 error code "The network path was not found"
– 0x80242006 error code for Windows update
– 0x80010108 error code for Windows 10 Update
– 0x8024a105 Windows Update error code
– Windows Update error code 0x80248014
– Error code 0x80244018 with Windows Update
– Windows Update error code 0x80073701
– 0x80070422 Error code with Windows Update
– 0x80240442 error code Windows Update