Microsoft released the new update KB4020102 for Windows 10 Version 1703 Creators Update last night . It is a brand new cumulative update for Windows 10 Creators Update and raises your Windows 10 build number to version 15063.332 .
The update fixes some bugs and problems with the existing Creators Update.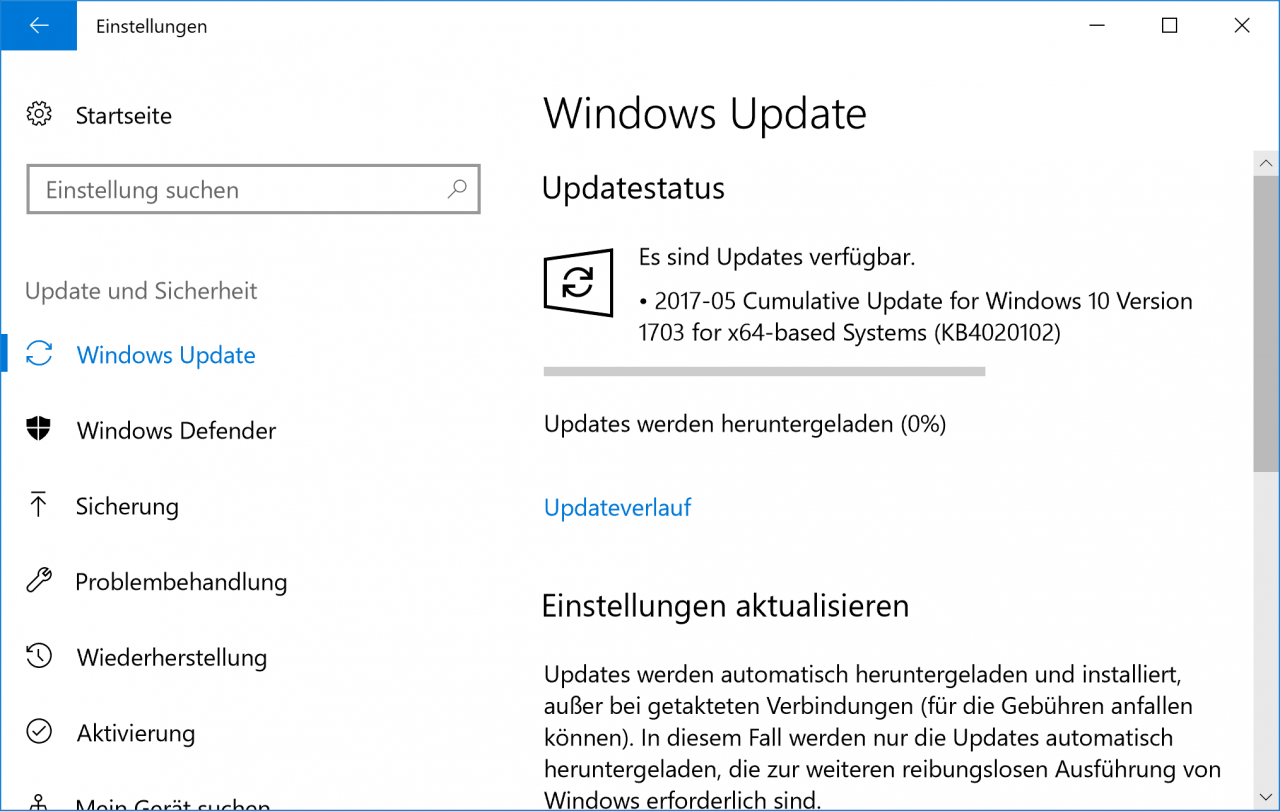 The following changes have been included in the update  KB4020102 .
Errors in NTLM (NT LAN Manager) and NTLMv2 have been fixed.
Errors with Internet Explorer 11 (IE11) have been fixed in connection with the Edge Browser and ActiveX controls.
Problems with the input processing of apps when using multiple monitors.
Error resetting VMs in second level paging (SLP).
Errors with non-Unicode fonts have been fixed.
Problems with an SMS / messaging app that has processing problems when deleting objects.
After installing the Creators Update there were audio problems with the audio output via external decoders.
Issues with the iot shell and background applications have been fixed.
Fixed issues with high latency when using the Universal Windows Platform (UWP).
Error when installing network printer drivers on PCs with less than 4 GB RAM.
Problems with the PrintBRM and the print queue have been fixed .
Below you can see the changed build number of the new Windows 10 version including the update KB4020102 . The update is available for download via the integrated Windows Update function and also via the Windows Update Catalog . At the end of this article we have listed the direct download links for your system.
You can download the update for your Windows 10 version here below.
– Download 2017-05 Cumulative Update for Windows 10 Version 1703 for x86-based Systems (KB4020102)
– Download 2017-05 Cumulative Update for Windows 10 Version 1703 for x64-based Systems (KB4020102)