Microsoft has just released the new cumulative update KB3213986 for Windows 10 1607 Anniversary . Below you can see the update that will be delivered via the normal Windows Update function this evening.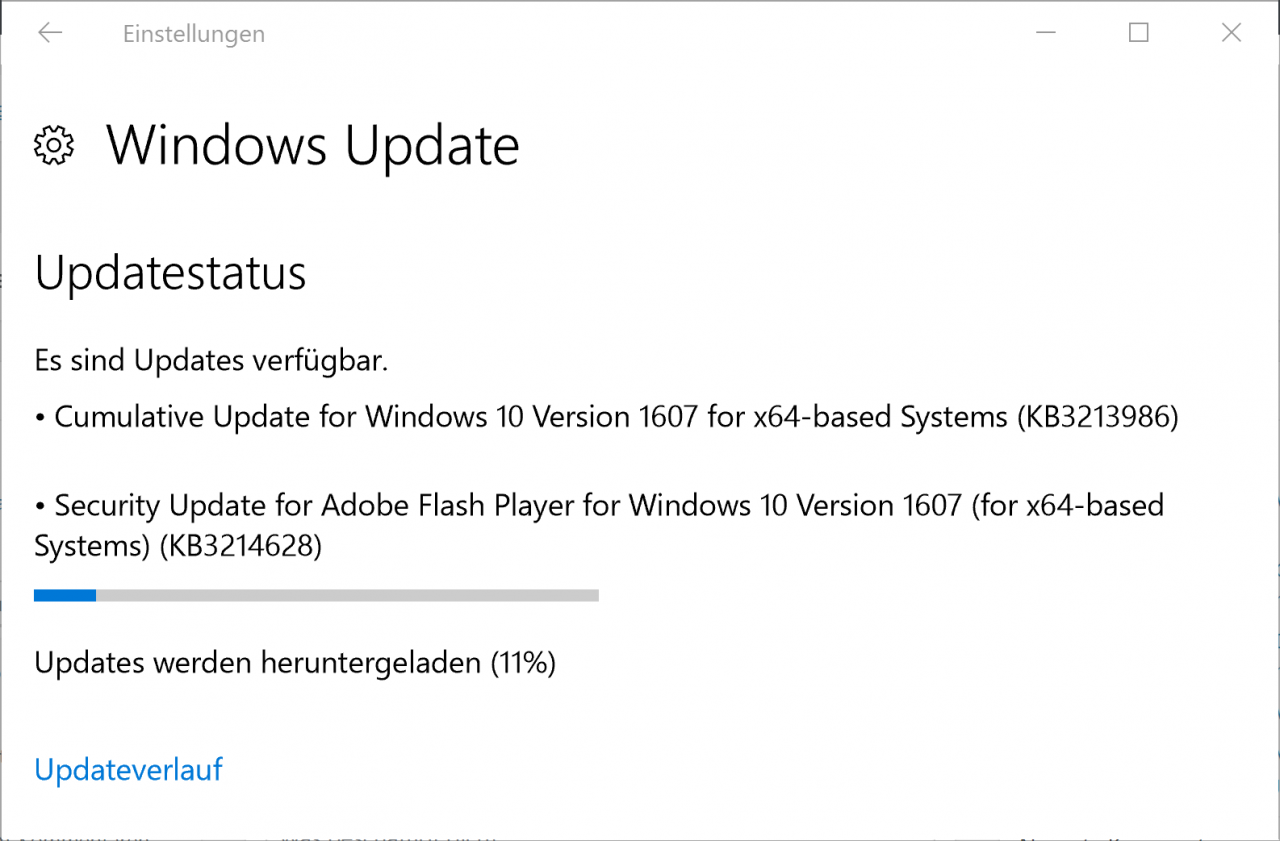 The update KB3213986 again contains numerous bug fixes and improvements of the anniversary version. Below we have listed the most important changes for you.
Improved reliability of Groove music playback in the background, App-V, video playback and Remote Desktop (RDP)
Troubleshoot  authentication using a fingerprint where the screen did not turn on properly.
Fixed problems with input devices if more than 2 similar devices are operated simultaneously on a Windows 10 system.
Access problems with the App-V connection group have been eliminated since users were able to access functions that they actually had no access to.
Certificate problems with simultaneous access to several certificates have been fixed
Remote support errors in connection with a Windows Server 2008 R2 and Windows Server 2012 have been fixed.
Smartcard modules can now also be easily connected to contactless chipcard readers .
Problems converting the license from Server Core Installation (evaluation) to a retail version.
Errors when opening URLs in Internet Explorer have been fixed when the extended protected mode is activated.
Fix an issue that prevents users from opening Internet Shortcuts (.URL) with Internet Explorer when Enhanced Protected Mode is enabled.
User registration problems have been resolved if the Windows 10 client has not connected to the company network for a longer period of time .
Other problems with the Microsoft Edge Browser , clustering, Internet Explorer, Windows Update , input devices, face recognition, logon, Hyper-V, PCI bus driver and Windows Kernel have been fixed.
The update KB3213986 lifts the Windows 10 version to the build number 14393,693 .

You can download the update KB3213986 directly via the Windows Update function or individually via the Windows Update Catalog .

Below we have listed the appropriate links for the MSU installation files.
– Cumulative update for Windows 10 version 1607 for x64-based systems (KB3213986)
– Cumulative update for Windows 10 version 1607 for x86-based systems (KB3213986)
Note: Apparently there are renewed problems downloading the Windows 10 updates today. We have already reported about this in the article " Windows Update error message 0x80244022 ".