Windows 10 comes standard with an email app called " Mail App ". So that you are able to edit various different email accounts and integrate the email accounts into the Mail app . Among other things, it is also possible to integrate existing GMail accounts into the Mail app, so that you can use the Mail app as a front end for your Gmail account .
We show you how this works in the following pictures.
First you have to start the Windows 10 Mail app. By default you will find the Mail App icon in the Windows 10 task bar.

If this is not available there, you can call it up via the Windows 10 start menu and the search term "Mail App" . After starting you will see the following window.
You can add new accounts here, as no account has been integrated or configured in the Mail app yet. After clicking on " Add account " the following selection window appears.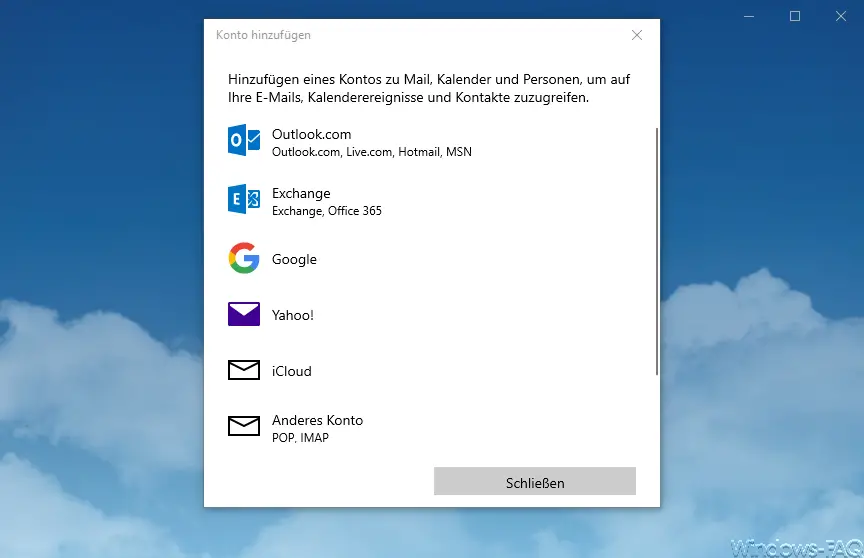 Here you have to choose the email account type. The following email accounts are currently available:
Outlook.com (Live.com, Hotmain, MSN)
Exchange (Office365)
Google
Yahoo!
iCloud
Other account (POP, IMAP)
With these email account types you are able to integrate all currently offered email services into the Windows 10 Mail app. In our case we choose " Google " because we want to add a GMAIL account .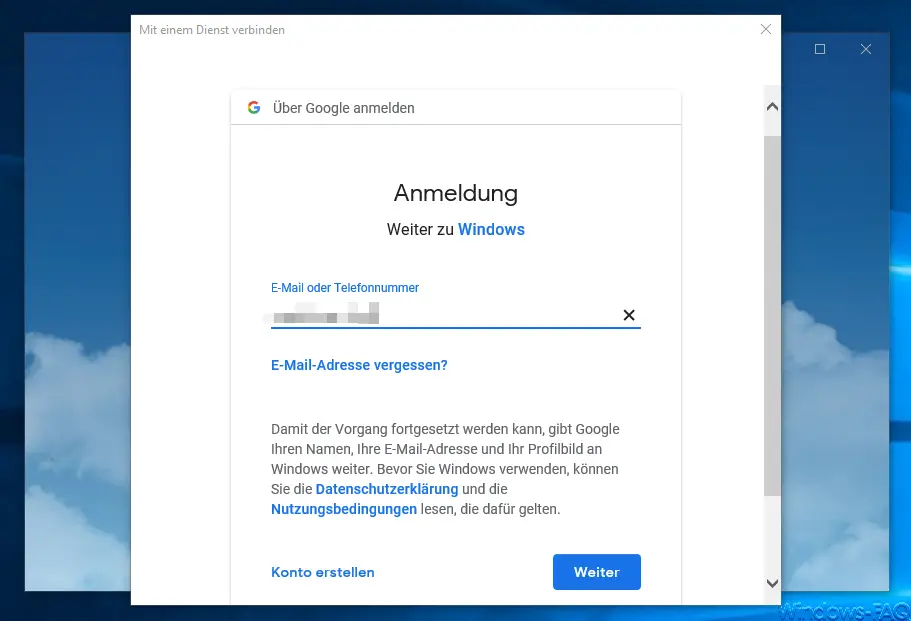 Then you have to enter the email address of the existing Gmail account . The mail app then checks whether this GMail account even exists and asks for the appropriate password .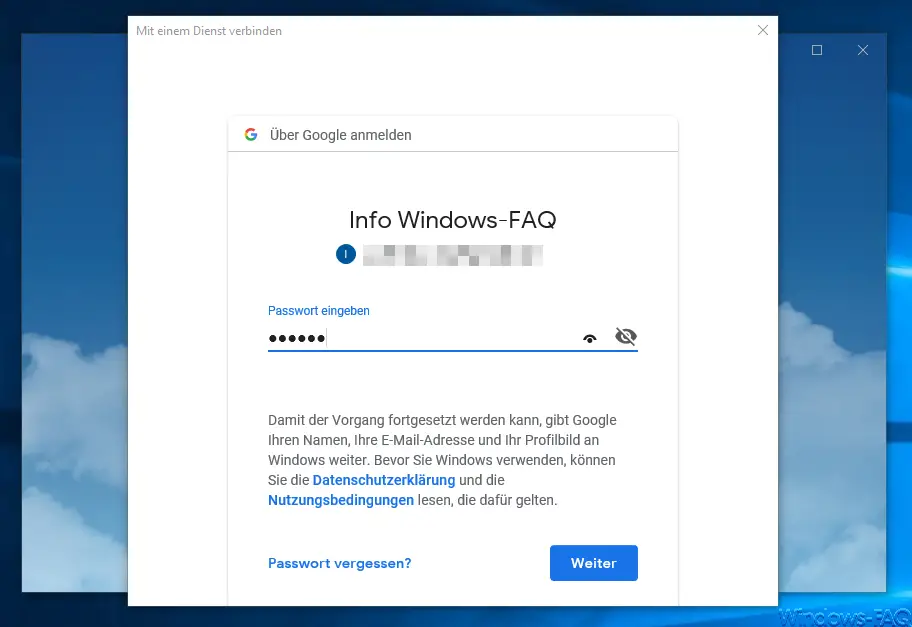 After successfully entering the Gmail password , the Mail app notifies you of the following:
This process gives Windows the following permissions:
Read, write, send and finally delete GMail emails
Call up, edit, download and finally delete contacts.
View, edit, share, and permanently delete all calendars that are available through Google Calendar.
You must agree to these access options at the end of this window , otherwise the Gmail account will not be set up.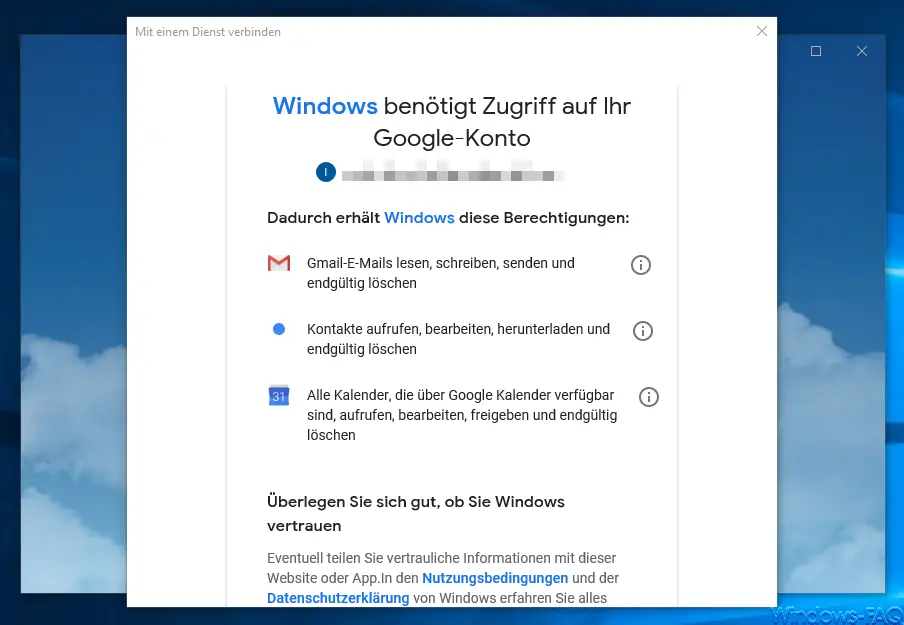 At the end, " Everything is done – your account has been successfully set up. ".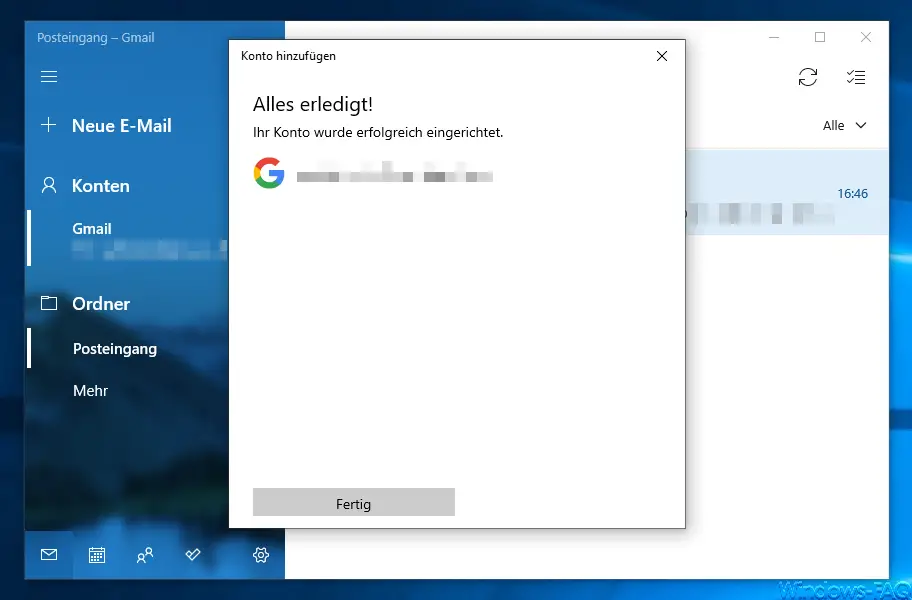 You then have full access to the GMail account , can write, edit, delete, etc.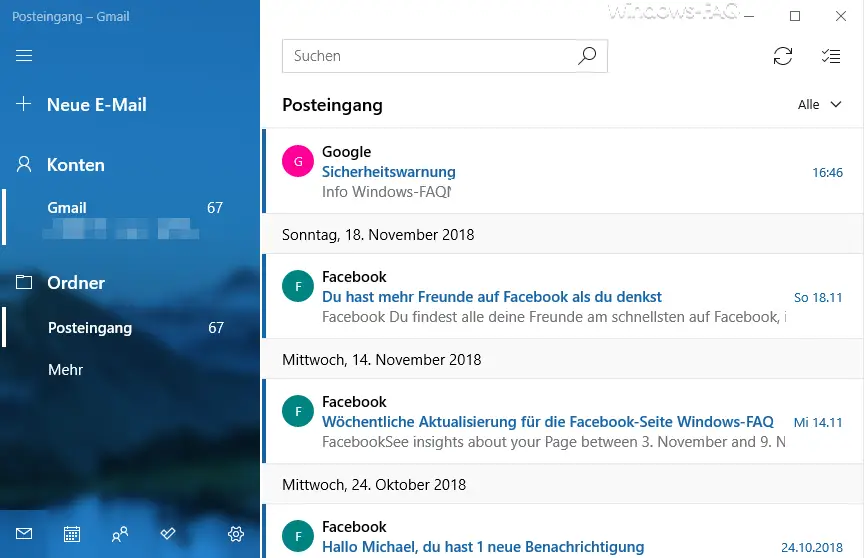 The Windows 10 Mail app can not replace Outlook, but it is absolutely sufficient for many private users. The integration of G-Mail accounts is also very easy, as you can see and does not pose a major problem for even inexperienced users.
You can find further information on the subject of "E-Mail" here:
– Retrieve the sent e-mail in Microsoft Outlook
– E-mail sending in the logon script
– A client operation has failed – Microsoft Outlook
– Reduce or compress the Outlook PST file –
Activate the spelling checker in Outlook
– Backup the Outlook PST file
– Create Outlook OST Convert file to a PST file with OST2
– Mailbox export to PST files on the Exchange Server
– Exchange 2007 mailboxes export to PST file
– SCANPST – Tool to repair Outlook .PST files
– Outlook error messages 0x800CCC90 and 0x800CCC92
– Outlook error message "The Operation failed. An object cannot be found. "