The Google Chrome browser is still the most popular Internet browser, even before Firefox. For this reason, many Windows users switch from Internet Explorer (IE), the Windows 10 browser Microsoft Edge or Firefox to the Google Chrome browser.
Then of course it would also be nice if you could import the collected website favorites and bookmarks from the previous browser into the Chrome browser quickly and easily . In this short tutorial, we will show you how to import favorites and bookmarks into the Chrome browser .
Import bookmarks and favorites
To do this, open the 3 vertical menu items in the installed Chrome at the top right and then go to the item
bookmark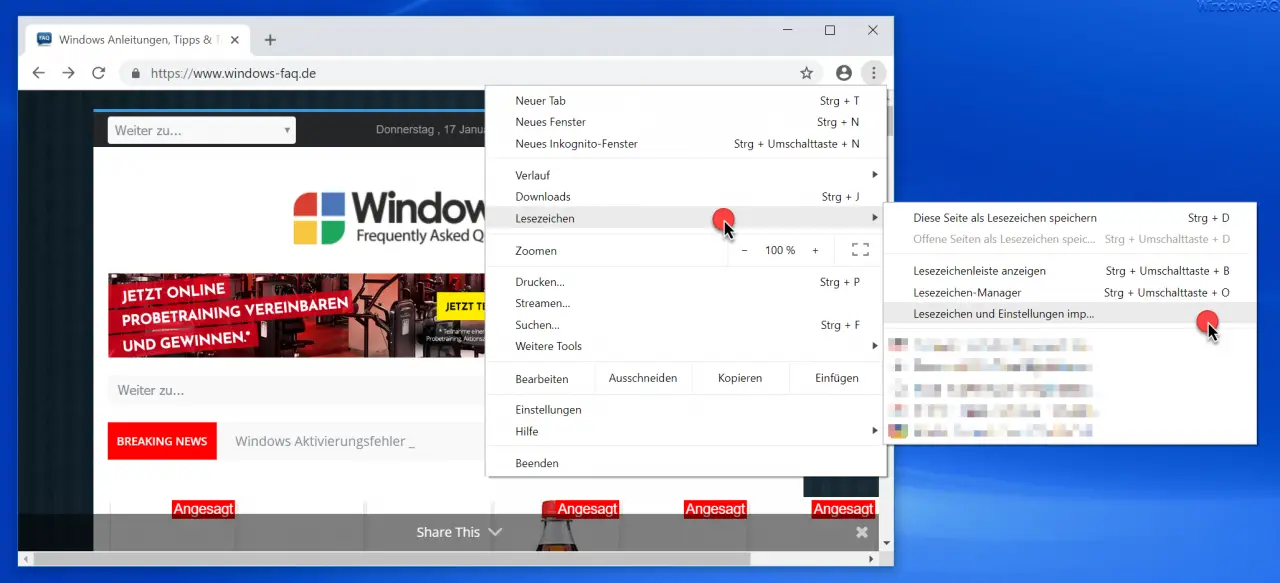 The following point must then be selected in the context menu that then appears.
Import bookmarks and settings
You can also achieve the same by entering the term in the URL line
chrome: // settings /
entered and then select the item "Import bookmarks and settings".
The following is then displayed in both variants.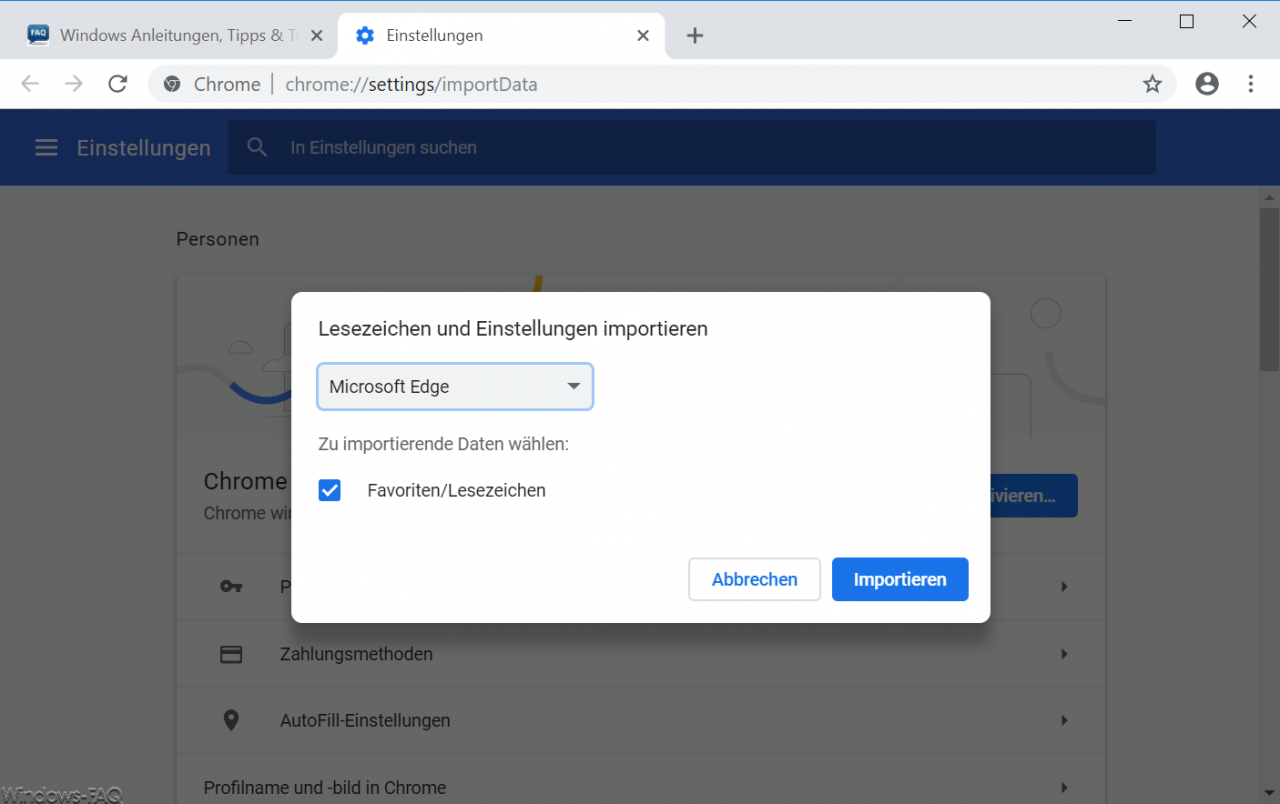 Here you can select the browser from which you want to import the bookmarks and settings (favorites) .
In the following picture you can see the selection of browsers from which you can automatically import the data.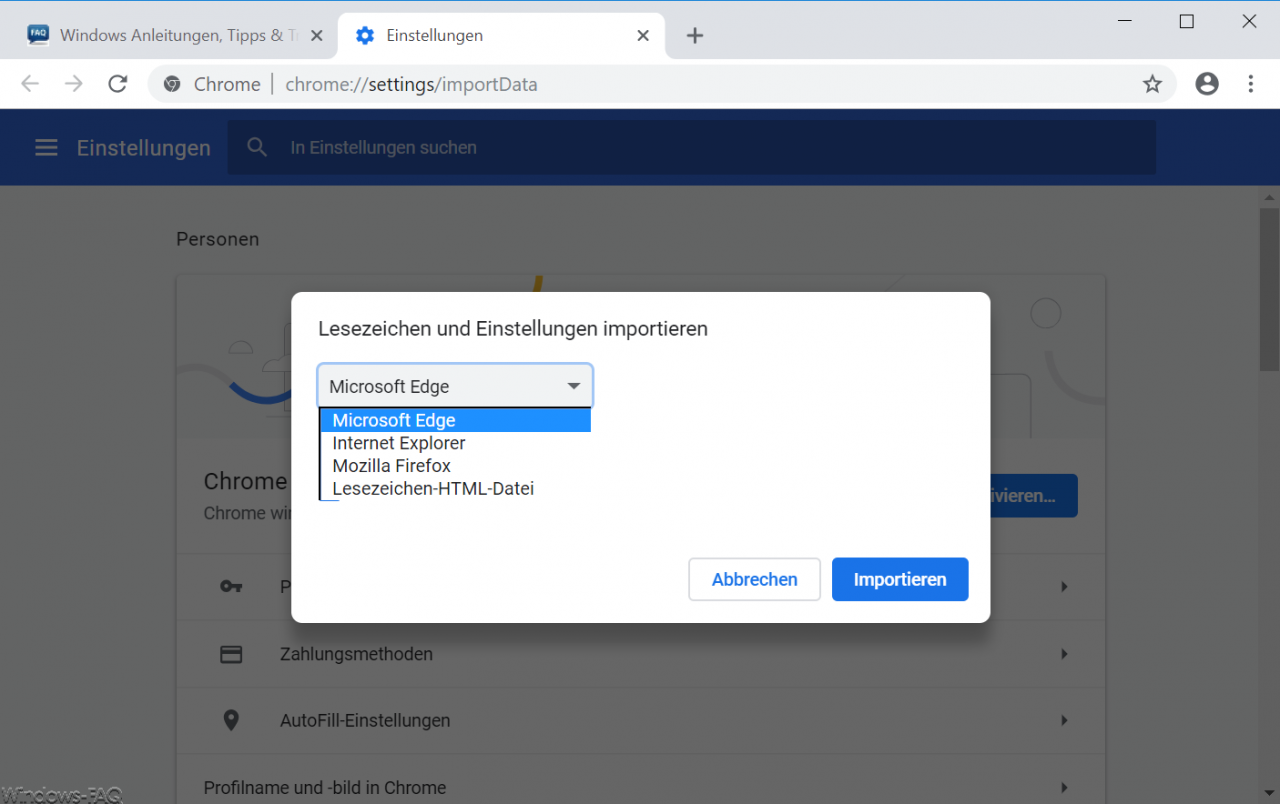 The following browsers are available here.
Microsoft Edge
Internet Explorer
Mozilla Firefox
Bookmark HTML file
If you now click on " Import ", the Chrome browser automatically takes over all bookmarks, settings and favorites of the selected browser. You don't have to worry about anything else.
Finally the following message appears.
Your bookmarks and settings are ready.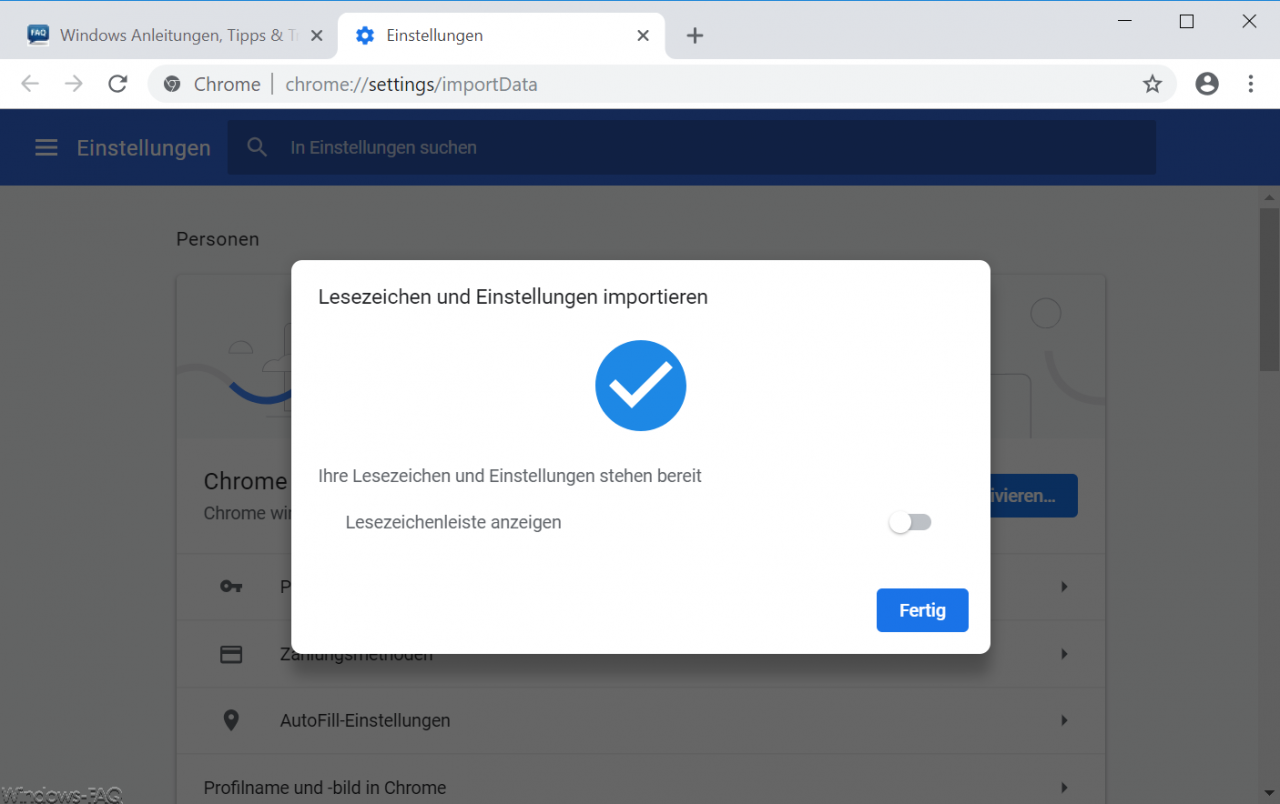 Now you can also display the " bookmarks bar " in Chrome when you activate the slide switch.
That was the whole process of importing bookmarks and favorites from another browser into Chrome .
You can find more tips and tricks for Chrome here:
– Change download folder in Chrome
– Create desktop link to a website in Chrome browser
– Delete cookies in Chrome browser
– Show home button in Chrome browser
– Deactivate advertising in Chrome browser
– Automatic translations with Google Chrome browser (extension)
– Google Chrome in incognito Start mode
– browser speed comparison – Firefox, Opera, Safari, Chrome, Iron and Internet Explorer in the test