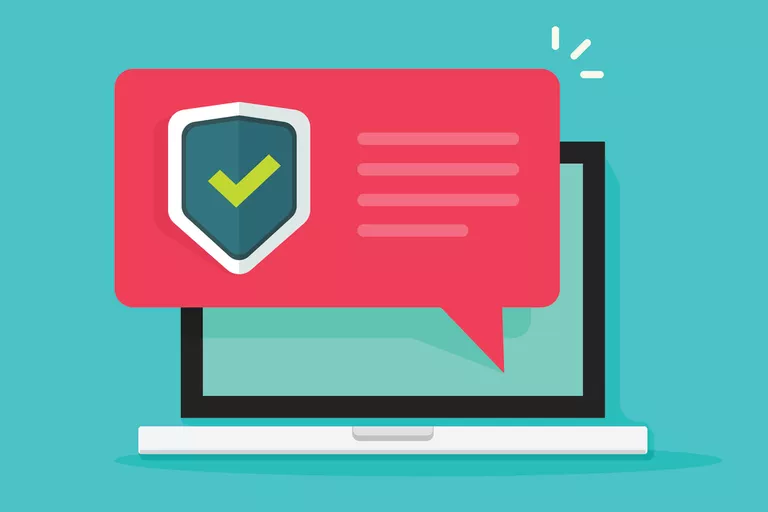 Complete and correct scan of your computer for viruses and other malware such as Trojans, rootkits, spyware, adware, worms, etc. This is often a very important troubleshooting step. A "simple" virus scan is no longer enough.
Many forms of malware cause or disguise seemingly unrelated problems with Windows and your computer, such as blue screens of death, DLL file problems, crashes, unusual hard drive activity, unknown screens or pop-ups, and other serious Windows problems. , so it's important to properly check your computer for malware when working to resolve many issues.
If you can't sign in to your computer, see the section at the bottom of this page for help.
Time Required: Properly scanning your PC for viruses and other malware is easy and can take several minutes or more. The more files you have, and the slower your computer, the longer the scan will take.
How to scan your computer for viruses, Trojans, and other malware
Applies To: These are general steps for scanning and removing malware from your PC and should apply equally to Windows 10, Windows 8 (including Windows 8.1), Windows 7, Windows Vista, and Windows XP.
Download and run the Microsoft Windows Malicious Software Removal Tool. This free malware removal tool provided by Microsoft won't find everything, but it will check for specific "prevalent malware," which is a good start.

You may already have the Malicious Software Removal Tool installed. If so, be sure to update it using Windows Update so it can scan for the latest malware.

One way to speed up the scanning process is to delete temporary files so that the antimalware program doesn't have to scan all that useless data. Although not common, if the virus is stored in a temporary folder, then doing this might even remove the virus immediately before starting the scan.

Update the antivirus/anti-malware software installed on your computer.

Before running a full virus/malware scan, you should ensure that your virus definitions are up to date. These regular updates tell your antivirus software how to find and remove the latest viruses from your PC.

Definition updates usually happen automatically but not always. Some malware even specifically targets this feature as part of its infection! Look for an Update button or menu item to start the process of checking and updating your antivirus program.

Don't have an antivirus program installed? Download one now! There are several free antivirus programs available, such as AVG and Avast, so there's no excuse not to run one. On that note, paste just one . It may seem like a good idea to run multiple antivirus programs at the same time, but in reality, it often causes problems and should be avoided.

Run a full virus scan on your entire computer . If you happen to have another non-persistent (not always running) antimalware tool installed, such as SUPERAntiSpyware or Malwarebytes, run that too when you're done.
Don't just run the default quick system scan, which may not include many important parts of your PC. Check that you are scanning every part of every hard drive and other attached storage device on your computer .
Specifically, make sure any virus scans include the master boot record, the boot sector, and any applications running in memory. These are particularly sensitive areas of your computer that can harbor the most dangerous malware.
Can't log in to your computer to run a scan?
Your computer may be infected to the point where you cannot log into the operating system. These are the most serious viruses that prevent the launch of the operating system, but there is no need to worry because you have a couple of options that will still work to get rid of the infection.
Since some viruses load into memory when your computer first starts, you can try booting into Safe Mode if you're using Windows. This should stop any viruses from loading automatically when you first log in and allow you to follow the steps above to get rid of them.
Make sure to start Windows in Safe Mode with Networking if you haven't already downloaded the tool from Step 1 or don't have any antivirus software installed. You will need network access to download files from the Internet.
Another option for scanning for viruses when you don't have access to Windows is to use a free startup antivirus program. These are programs that run from portable devices such as disks or flash drives, which can scan a hard drive for viruses without starting the operating system.
More help scanning for viruses and malware
If you've scanned your entire computer for viruses, but suspect you may still be infected, try a free on-demand virus scan. These tools are great next steps when you're pretty sure your computer still has an infection, but the installed antivirus program didn't pick it up.
An online virus scan with tools like VirusTotal or Metadefender is one more step you can take, at least in situations where you have a good idea of ​​what files might be infected. This is less likely to fix the problem, but it's worth trying as a last resort; it's free and easy to do.
Not sure if you should quarantine, remove or clean the virus? Follow this link for more information on the meaning of these terms. You may regret permanently removing a "virus" if it is actually a harmless hoax.