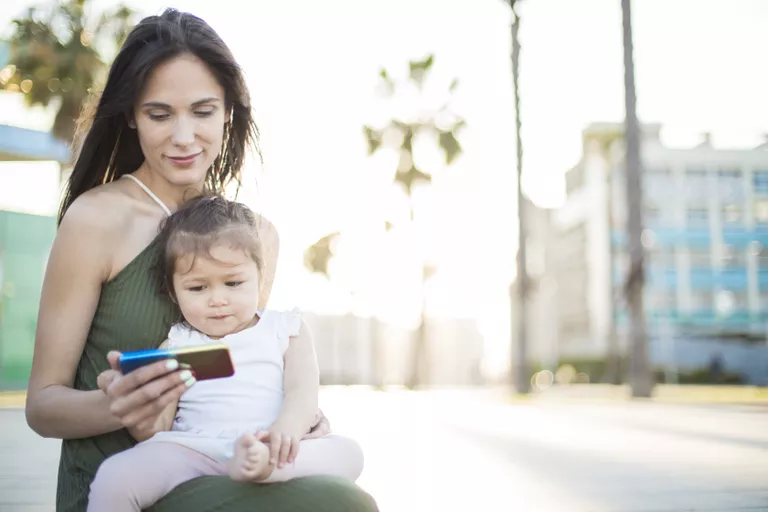 Google Family Link is a mobile application that allows you to limit the time your children spend in front of the screen, control their activity on the Internet and protect them from inappropriate sites. Designed for children under the age of 13, using parental controls has never been easier. Family Link involves creating a private Google account for your child that you can monitor and control. Family Link works with Android devices and iOS 9 or later. How to start.
Setting up a Google Family Link account
If you don't already have a Google account, you'll need to create one first.
Download the free Family Link app from the Google Play Store or Apple Store to your device. Family Link will prompt you to create a family group so you can link your account with your child's. Each group can have up to four family members.

You can only have one Family Link account per device.

Create your child's Google account. Enter your credit card information to complete the process.

The credit card is for the mandatory, refundable fee of $0.30 required by "federal privacy regulations" to ensure verifiable parental consent before collecting personal information from children. You can read more about this requirement in the Family Link FAQ. The transaction will be canceled once the process is complete.

Download the same Family Link app on your child's device and sign in with your account conditions. You will receive a notification on your device that your child's device is paired.
Sign in to your child's device with their Google account. Your device will notify you when it has paired with your child's device.
Repeat the above steps for each child you want to add to Family Link.
Use the Family Link app to manage the apps your child downloads
As soon as your child tries to download an app, their device will receive a notification with the name of the app, the publisher of the app, and the number of accumulated downloads. The information also includes the maturity rating, which is based on content ratings from the Entertainment Software Rating Board (ESRB). Apps with a "G" rating are safer than those with an "E" rating, which is for kids ages 6 and up; a "T" rating is for children 13 and older. You can approve or deny any app that doesn't meet your standards.
If you don't want to approve all apps, you can use Google Parental Controls to set global restrictions. This is perfect if you know you don't want your child to play above the "T". Just set the criteria and Family Link will make sure that all app requests that don't meet the criteria are blocked.
Use Family Link to control app behavior
Google Parental Controls also extends to app permissions. All approved apps installed on your child's device are still subject to your permissions. You can prevent a game from connecting to the Internet or block an app's access to your device's camera. You can also prevent purchases and paid content.
Use Family Bond to set limits on screen time
Family Link allows you to set a daily limit each day, and also a bedtime, which will turn off the device. All these schedules can be customized per day.
You can also lock your child's device with the Lock Devices Now feature . The device will turn off instantly until you turn off the setting.
These features continue to work even if your child's device is not connected to the Internet.
Use Google Family Link to know where your children are
With Google location analytics, you have the added security of knowing where your kids are as long as they're using their devices.
In addition to giving you parental control over your child's screen time, Family Link keeps an eye on where your device is and, depending on whether the activity log shows whether your child is on the device, where is it located. This is an optional feature.
Control your child's browsing
Parents can use Family Link to set restrictions on how children browse the web. The controls include filters for mature websites, although Google acknowledges that some offending sites may still get through. You also have the option to create automatic child permissions for each site before you visit it so you can select each one to disapprove or approve.
Ads will not be blocked by Google and will continue to be seen by children even when using Family Link.
Check your child's fingerprint
If you've ever wondered how much time your child spends online and which apps are their favorites, now you'll have the answers you've been looking for.
Family Link keeps track of where your child spends their digital time. Weekly and monthly reports let you see which apps have been accessed, how long they've been used, and the location of the device.
Support your child's screen time with nutritious apps
Google enlisted the help of teachers to create a list of apps with educational value. These apps meet the requirements of Google's Designed for Families (DFF) program and are valued by teachers for their ability to ensure that the time they spend on devices is time well spent.
What happens when your child turns 13?
Interesting question. When a child turns 13, they have the option to graduate to an adult Google Account, with full access to apps, websites, videos, and games. Google will send parents an email informing them that their children can take control of their own account on their birthday and that they can no longer manage their children's account.
How to remove a child from Google Family Link
Go to the accounts page of the Family Link app on your device or to the Google Family page.
Once there, touch Menu > Account > Family > Manage family members .
Tap the name of the child you want to remove, then tap More > Remove Member > Remove .
How to delete your child's Google account
To remove a child's Google account, you can use the app on your phone or visit the Google Family page. Once signed in, select your child's name, then go to Settings > Manage settings > Account information > Delete account .
Before deleting your child's account, be sure to back up any documents, emails, or photos your child has added to the account. Once the account is deleted, all documents will be deleted.