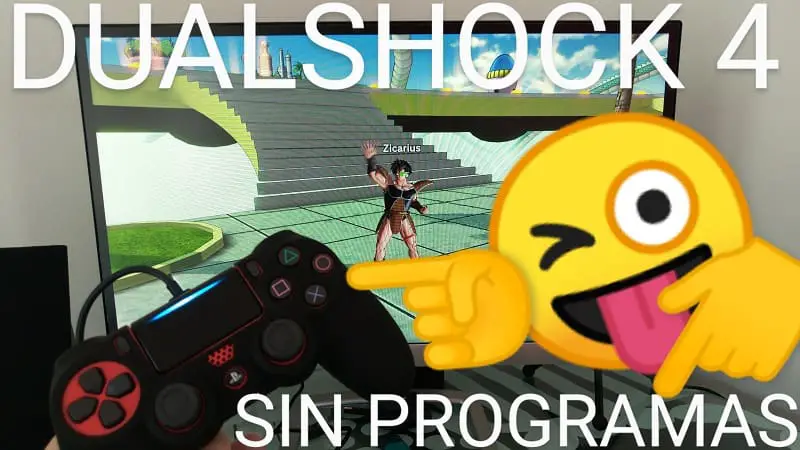 If you have an old console at home like the PlayStation 3, you will be excited to know that it is possible to use its gamepad on the computer . In this way you can give a new life to this old peripheral, however, it is possible that you do not have this console and if you have a later model. Well, you will be happy to know that it is possible to connect a PS4 controller in Windows 10 without the need for programs , would you like to know how it is done? Well, throughout this simple article we will teach you the steps you must follow to achieve it without using DS4Windows .
Is it possible to connect a ps4 controller to the pc?
Yes, it is possible via Bluetooth or a USB to MicroUSB cable.
Maybe you are interested 👇👇
Do I Need Any Program To Use A Ps4 Controller On PC?
No, although it is true that in the past we needed a program called DS4Windows to install the necessary drivers for the PC to detect the controller correctly. Windows 10 is now capable of natively recognizing DualShock 4 .
Requirements To Use DualShock 4 On PC 2022
A PS4 controller .
A PC with Bluetooth connection (optional).
A USB to MicroUSB cable (optional as it can also work via Bluetooth).
Where to Buy USB to MicroUSB Cable 2022
You can buy a USB to MicroUSB cable directly on Amazon through the following purchase links 👇
Connect PS4 Controller To PC Without DS4Windows Step by Step 2022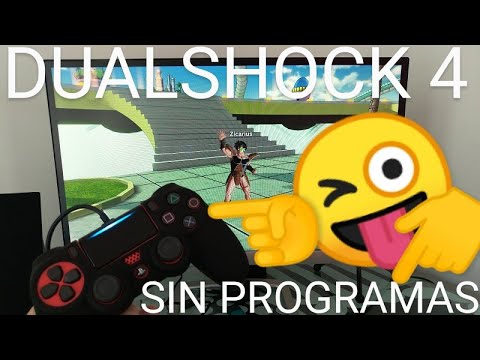 Once we have the cable and the DualShock 4, to be able to connect it, it will be enough to follow these steps:
We connect the cable to the USB port of the PC .
We connect the MicroUSB port to the controller .
When connected, the remote will start to charge normally with a flashing orange light .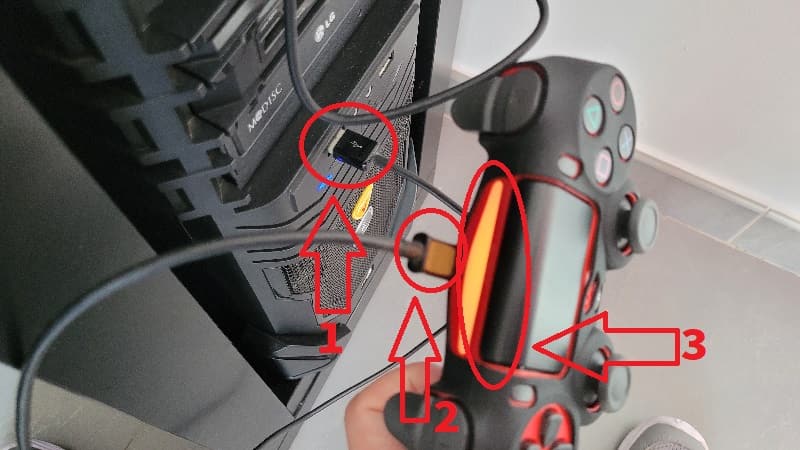 Nothing is heard when connecting the DualShock 4 to the PC. Solution? 2022
It is very possible that when you connect the PS4 controller to the PC for the first time, the computer will have no sound . This is because the DualShock 4 has its own audio output, so to solve it we must do the following:
We select the speaker icon on the taskbar.
We select the external speakers of our PC.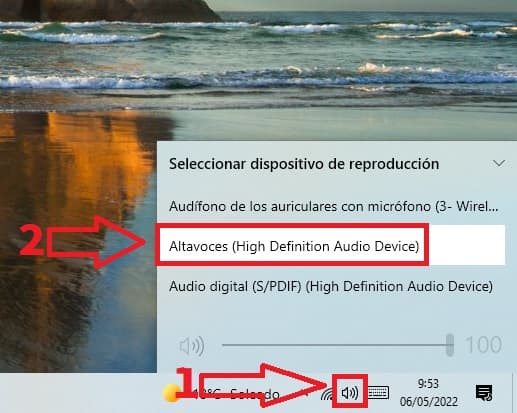 Activate Big Picture on Steam Easy and Fast 2022
It should be noted that the vast majority of PC titles will be natively compatible with the PS4 controller and of course a large part of the Steam game catalog.
However, to get the most out of DualShock 4 on Steam, it's best to activate Big Picture mode so that the interface is more user-friendly and closer to console terms.
What Is Steam Big Picture And What Is It For?
It is a way in which we will change the Steam interface so that you can use a controller on a monitor , in this way we can enjoy the platform's games from our comfortable chair.
To enable Big Picture on Steam we must select the expand icon that is located just at the top right of our panel as indicated in the image below 👇.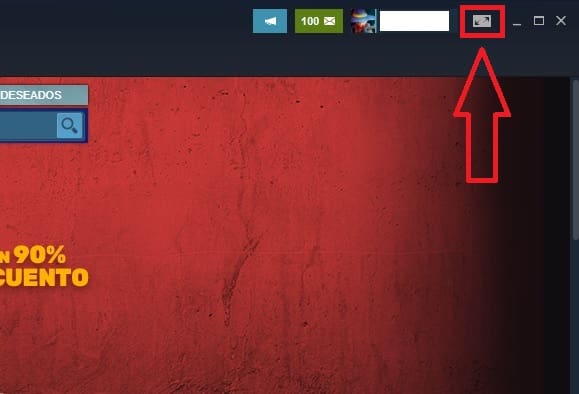 The next thing we will have to do is make sure that the PS4 controller works correctly, so we will have to enter the Big Picture settings.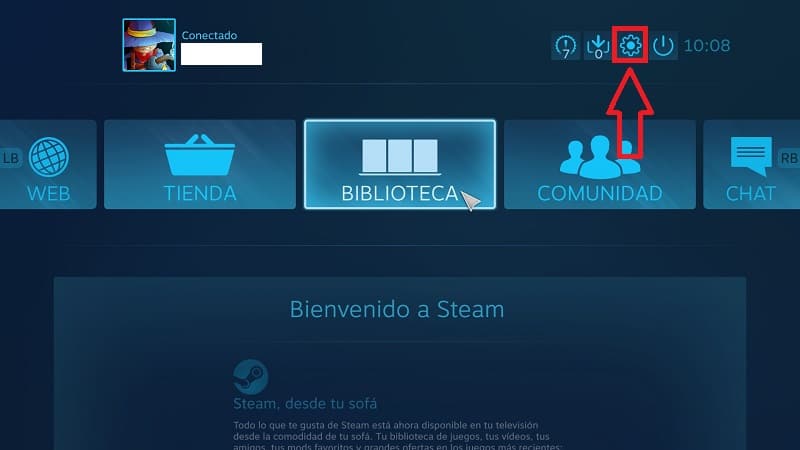 On the next screen we enter "Control Settings" .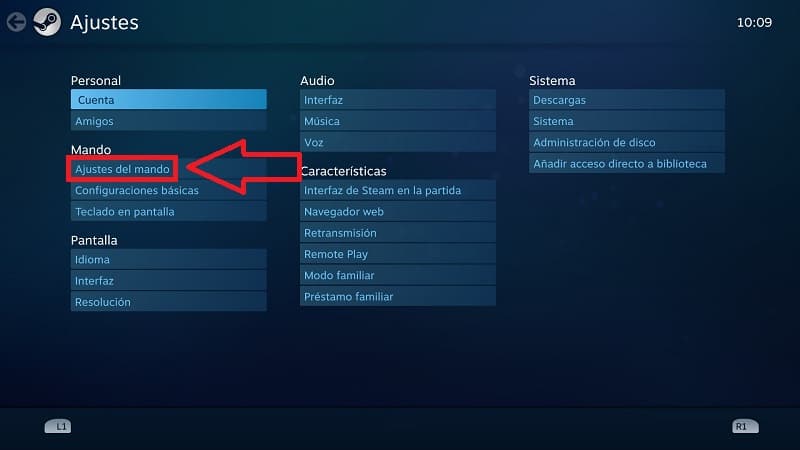 Check the box that says "PlayStation Controller Settings" .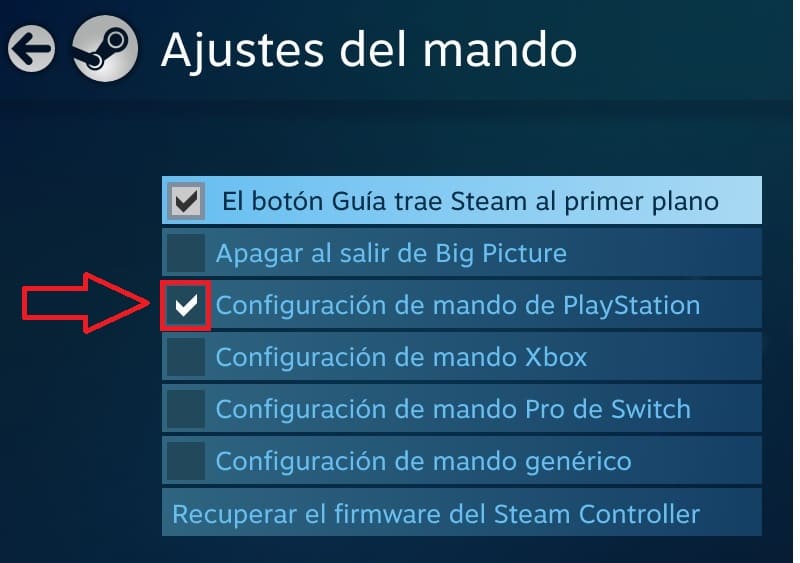 We will know which Steam games are compatible with a controller because a small icon of a gamepad will appear on the thumbnail of each game.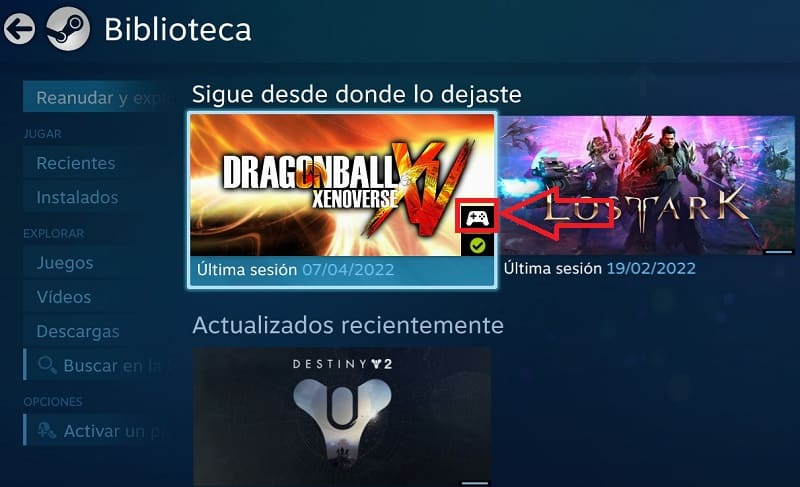 And in this simple way we can use a PS4 controller on PC with Windows 10 . If you have any problems you can always leave me a comment and I will try to answer as soon as possible. Remember that your support is very important, so you would help me a lot if you use your social networks to share this content. Thank you!